Description
Diffuse idiopathic skeletal hyperostosis (DISH), the now more generally accepted name for Forestier disease; is a poorly understood, systemic condition characterised by progressive calcification and ossification of ligaments and entheses. Mainly affecting the thoracic spine, peripheral joints and adjacent entheses can also be involved.
Diagnostic criteria
The most commonly used diagnostic criteria are those set out by Resnick and Niwayama (1975):
(a) The presence of "flowing" calcification and ossification along the anterolateral aspects of at least 4 contiguous vertebral bodies with or without associated localised pointed excrescences at the intervening vertebral body-disc junctions.
(b) A relative preservation of disc height in the involved areas and the absence of extensive radiographic changes of "degenerative" disc disease, including vacuum phenomena and vertebral body marginal sclerosis.
(c) Absence of apophyseal joint bony ankylosis and sacro-iliac joint erosion, sclerosis or bony fusion.
Clinical significance
Although DISH is asymptomatic in most individuals, the condition is often an indicator of underlying metabolic disease, and the presence of spinal or extraspinal ossifications can sometimes lead to symptoms including pain, stiffness, a reduced range of articular motion, and dysphagia, as well as increasing the risk of unstable spinal fractures. The aetiology of DISH is poorly understood, and the roles of the many factors that might be involved in the development of excess bone are not well delineated.
The pathogenesis of DISH is not clear, but several factors may promote the differentiation of mesenchymal cells into bone-forming cells. DISH is often associated with a variety of metabolic derangements, which may increase cardiovascular morbidity Patients with DISH also have an increased risk of complicated spinal fractures, with associated morbidities.
---
History
1897 – Pierre Marie and Charles Astié gave the name "cyphose hérédo-traumatique" to an old man suffering with angular kyphosis following a fall.
1904 – André Léri (1875-1930) describes pathological changes in the spine of a patient suffering from a similar condition to that described as 'cyphose hérédo-traumatique'.
1938 – Meyer and Forster described a similar anatomical condition under the name of "moniliform hyperostosis" affecting the right side of the dorsal spine.
1942 – Albert Oppenheimer (1900-1979) noticed some ossification of vertebral ligaments in old people without involvement of the joint facets. These patients had adequate vertebral mobility and no symptoms. He considered that these features, which he termed Spondylitis Ossificans Ligamentosa, belonged to the type of ossification associated with ankylosing spondylitis.
1949 – Lacapere, in his study of osteophytosis of the spine in dried bones often mentioned outgrowths which he called "melorheostosis of the spine", a term that may lead to confusion with the disease described under this name by Léri.
1950 – Jacques Forestier (1890-1978) and Jaume Rotés-Quérol (1921-2008) presented their paper Senile Ankylosing Hyperostosis of the spine at the joint meeting between Ligue Française contre le rhumatisme and the Heberden Society, held in Paris, June 1950.
We consider that we have laid down clinical, radiological, and pathological criteria which differentiate a new ankylosing condition of the spine from ankylosing spondylitis. We propose to call this condition "senile ankylosing hyperostosis of the spine". This name emphasizes: (a) the hyperostosis, a most striking pathological element, and (b) two constant clinical features: spinal rigidity and advanced age. It is certainly not a rare disease, but most often either goes unnoticed or is mistaken for some other form of vertebral ossification.

Forestier and Rotés-Quérol 1950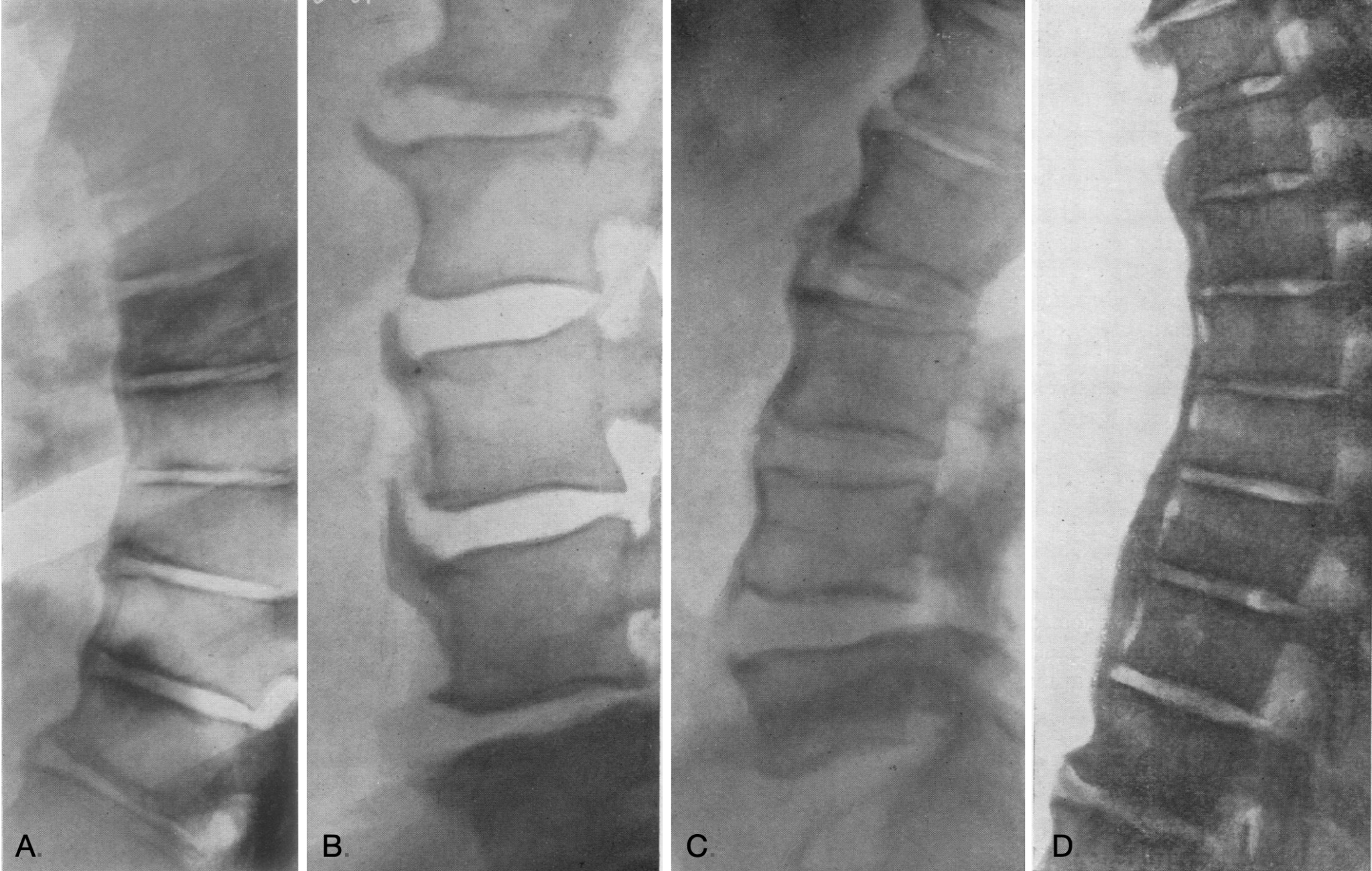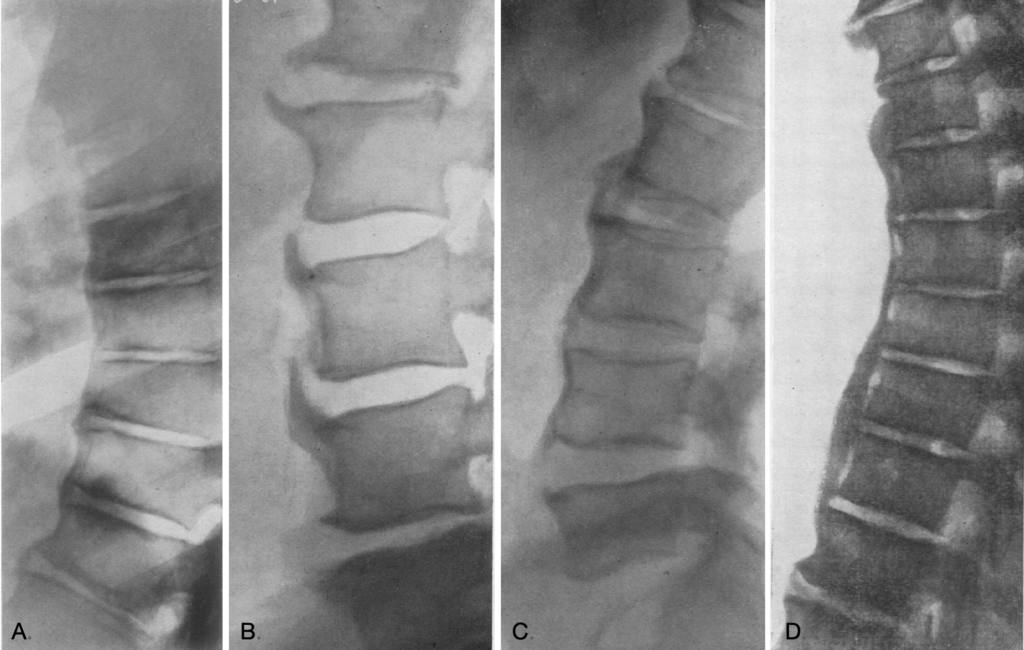 ---
Associated Persons
André Léri (1875-1930)
Albert Oppenheimer (1900-1979)
Jacques Forestier (1890-1978)
Jaume Rotés-Quérol (1921-2008)
Victor Rudolf Ott (1914-1986)
Donald Resnick (1941-present)
Gen Niwayama (1929-1986)
---
Alternative names
Spondylitis deformans, Spondylitis ossificans ligamentosa
Hyperostosis vertebralis ankylotica
Forestier's disease
Forestier-Ott disease (common in Germany)
Ankylosing hyperostosis of Forestier and Rotes-Querol
Diffuse idiopathic skeletal hyperostosis, DISH
Senile ankylosing spondylosis, ankylosing hyperostosis
---
References
Historical references
Eponymous term review
---
[cite]
---
eponymictionary
the names behind the name
BA MA (Oxon) MBChB (Edin) FACEM FFSEM. Associate Professor Curtin Medical School, Curtin University. Emergency physician, Sir Charles Gairdner Hospital.  Passion for rugby; medical history; medical education; and asynchronous learning #FOAMed evangelist. Co-founder and CTO of Life in the Fast lane | Eponyms | Books | Twitter |