Funtabulously Frivolous Friday Five 301
Just when you thought your brain could unwind on a Friday, you realise that it would rather be challenged with some good old fashioned medical trivia FFFF, introducing the Funtabulously Frivolous Friday Five 301
Question 1
If you're down, he'll pick you up, if you "take a drink from his special cup.
Who were the Beatles singing about?
Reveal the funtabulous answer

Doctor Robert

Multiple theories have circulated about the identity of the real Dr Robert. Author Barry Miles identified him as Dr. Robert Freymann, a New York doctor known for dispensing vitamin B-12 shots laced with amphetamines to wealthy clientele. Aged around 60 in 1966, Freymann was a German-born Manhattan physician known to New York's artists and wealthier citizens for his vitamin B-12 injections, which also featured liberal doses of amphetamine.

Freymann, who authored a 1983 autobiography titled What's So Bad About Feeling Good?, lost his medical licence in 1975. The US government began cracking down on amphetamine distribution in the early 1970s after a series of deaths and an increasing number of addicts. Freymann said he thought speed was a "good drug" that had its reputation ruined by addicts.

Other suspects for the role of Doctor Robert include:

Robert Fraser – an art gallery owner, "reliable source of pot and cocaine for London's hip set", and friend of the Beatles and the Rolling Stones.
John Lennon – Lennon said the song was "Mainly about drugs and pills" but: "It was about myself. I was the one that carried all the pills on tour."
Bob Dylan, who had introduced the Beatles to marijuana in the Summer of 1964.
John Riley, a dentist acquaintance of John and Cynthia Lennon, George Harrison and the latter's wife, Pattie Boyd. At a dinner party attended by Lennon and Harrison and their partners in March 1965, Riley had laced their coffee with LSD, providing the two Beatles with their first experience of the drug.

Reference:
---
Question 2

Can a patient with an ectopic pregnancy have a negative serum BhCG?
Reveal the funtabulous answer

Yes – never say never

It is sufficiently rare that in FFFF 086 Chris Nickson only found two case reports:

However up to about 3% of patient's with ectopics can have negative urine pregnancy tests. Not that I'm trying to scare you or anything…

Quantitative blood (serum beta) tests can detect hCG levels as low as 1 mIU/mL, and typically clinicians will call a positive pregnancy test at 5mIU/mL. Urine test strips have published detection thresholds of 10 mIU/mL to 100 mIU/mL, depending on the brand.
---
Question 3
Andy Murray has made an incredible come back after hip surgery, but his surgeon Miss Sarah Muirhead-Allwood has also operated on a member of the English Royal Family – who?
Reveal the funtabulous answer

The Queen's Mother

From an interview with Andy Murray:

I first met Sarah in late January, shortly after I got back to London from Melbourne, and we chatted for about an hour. During this I asked her:

How do I know you're good?"

I wasn't doing it to be rude, but in sport you can tell how good someone is by their ranking. But how do I know a surgeon is good? She just said to me:

Well, you don't. You don't know.

I felt she was very honest with me and I admired that. She didn't promise I would get back to playing. She told me exactly what to expect and what my expectations should be.

If she didn't know something then she would say she didn't know the answer rather than trying to sell me something that might not be case. That was why I had surgery with her.
---
Question 4
A 47-year-old man was referred to our hospital because of abdominal pain, high fever, and vomiting for 4 days, with aggravation for 24 hours. Physical examination revealed epigastric abdominal pain, rebound pain, and abdominal wall tightness. Abdominal CT showed thickening of the stomach wall with oedema and gas. What is the diagnosis?
Reveal the funtabulous answer

Acute phlegmonous gastritis

CT indicated extensive diffusely mural thickness in the region of the whole stomach with low-density fluid and gas within the wall. Ample exudate was found around the stomach.

Entire case report and write up from: Hongxin Y et al. Diagnosis and treatment of acute phlegmonous gastritis. Medicine 2018;97(18):p e0629

Acute phlegmonous gastritis (PG) is a rare clinical disease mainly characterized by severe bacterial invasion of the gastric wall. Clinical manifestations of acute PG lack specificity, and patients often present with abdominal pain, nausea, vomiting, fever, and signs of infection.

Early diagnosis is difficult, but this disease develops quickly and often with stomach wall necrosis and peritonitis. Acute PG has an extremely high mortality rate because diagnosis is often delayed or overlooked. Before the advent of antibiotics, its mortality rate reached as high as 92%; with antibiotics, the mortality rate dropped to 48%. However, immediate surgical intervention is needed to improve prognosis when antibiotic treatment is ineffective.

The patient immediately underwent an operation after conservative treatment using antibiotics proved ineffective. The whole stomach was obviously swollen, and the anterior side and posterior wall of the stomach were nigrescent necrotic. Hence, total gastrectomy was performed followed by reconstruction (roux-en-y), and pus that accumulated in the stomach wall was cultured. At postoperative broad-spectrum antibiotic coverage, the patient finally recovered.
---
Question 5
What is a Means-Lerman scratch?
Reveal the funtabulous answer

A murmur heard in patients with severe hyperthyroidism not too dissimilar to a pericardial rub.

The sign was described by Dr J. Lerman and J. H. Means of Massachusetts General Hospital in 1932.

It consists of a rough grating systolic murmur which has some characteristics of a friction rub, heard best over the sternum in the region of the second interspace. It is superficial, heard best at the end of full expiration and obscured by full insertion.

Lerman J and Means J 1932

Reference:

Lerman J and Means J. Cardiovascular Symptomatology in Exophthalmic Goiter. American Heart Journal. 1932;8(1):55-65
And Finally…
---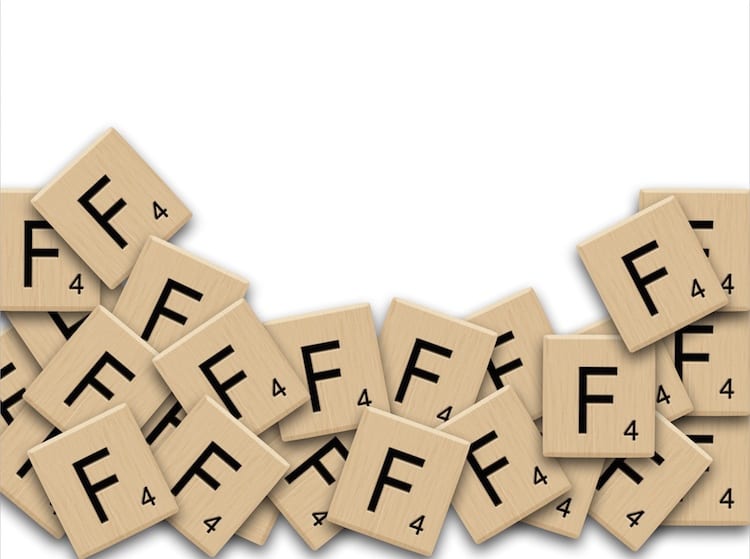 FFFF
Funtabulously Frivolous Friday Five
Dr Neil Long BMBS FACEM FRCEM FRCPC. Emergency Physician at Kelowna hospital, British Columbia. Loves the misery of alpine climbing and working in austere environments (namely tertiary trauma centres). Supporter of FOAMed, lifelong education and trying to find that elusive peak performance.