Funtabulously Frivolous Friday Five 308
Just when you thought your brain could unwind on a Friday, you realise that it would rather be challenged with some good old fashioned medical trivia FFFF, introducing the Funtabulously Frivolous Friday Five 308:
Mark:
"I will not write a Covid quiz"
"I will not write a Covid quiz"
"I will not write a Covid quiz"
** write a Covid Quiz.
Shit.
Where does the term 'quarantine' derive?
Reveal the funtabulous answer

The Italian 'quaranta giorni' – meaning 40 days.

The word quarantine comes from a seventeenth-century Venice during the period that all ships were required to be isolated before passengers and crew could go ashore during the Black Death plague epidemic.

Reference:
---
Who was Mary Mallon?
Reveal the funtabulous answer

Typhoid Mary

Mary Mallon was born in 1869 in Ireland and emigrated to the US in 1884. Mallon became the first person described as a "healthy carrier" of Salmonella typhi in the United States. In 1907 about 3,000 New Yorkers had been infected by Salmonella typhi, and probably Mary was the main reason for the outbreak through her work as a cook.

She was forced into quarantine on two separate occasions on North Brother Island from 1907-1910 and again from 1915-1938, a total of 26 years. Upon her release from her first quarantine, Mallon was given a job as a laundress, which paid less than cooking. After working as a laundress, she changed her name to Mary Brown and again became a cook. For the next five years she worked in a number of kitchens; wherever she worked, there were outbreaks of typhoid. As she changed jobs frequently, authorities could not locate her.

In 1915, Mallon started another major outbreak at Sloane Hospital for Women in New York City. Twenty-five people were infected, and two died. Mallon remained confined for the remainder of her life. She became a minor celebrity and was occasionally interviewed by the media. She died of pneumonia, aged 69.

Reference:
---
In what decade were coronaviruses originally discovered?
Reveal the funtabulous answer

1960s

The discovery of human coronaviruses began in 1965 when Tyrrell and Bynoe found they could serially culture a virus named B814. It was found in human embryonic tracheal organ cultures obtained from the respiratory tract of an adult with a common cold.

Within the same time frame, Almeida and Tyrrell performed electron microscopy on fluids from organ cultures infected with B814 and found particles that resembled the infectious bronchitis virus of chickens. This new group of viruses was named coronavirus (corona denoting the crown-like appearance of the surface projections) and was later officially accepted as a new genus of viruses.

Reference:
---
Which is best to control spread of 2019-nCov? Donning, Doffing or Dabbing?
Reveal the funtabulous answer

Dabbing, I assume?

Whilst donning and doffing refer to appropriately putting on and off your personal protective equipment (PPE), this is specific to healthcare workers and vitally important, but arguably will be less effective across the population than dabbing might be.

Dabbing is appropriately being encouraged to limit the spread in the community. The 'dab' I have had to google being a middle aged man not sufficiently familiar with popular culture and the myriad of smartphone apps. I will quote Wikipedia:

"Dabbing, or the dab is a simple dance move or gesture in which a person drops his or her head into the bent crook of a slanted, upwardly angled arm, while raising the opposite arm out straight in a parallel direction".

In essence, sneeze into your elbow and not your hands or the open air.
---
The "Spanish Flu" affected people the world over and killed up to 50 million people, so why then is it named after Spain?
Reveal the funtabulous answer

At the end of the first world war, Spain, being a neutral country, had a free press and reported more thoroughly on it, thus globally it became known as the "Spanish flu".

Spain was one of the earliest countries where the epidemic was identified, but historians believe this was likely a result of wartime censorship. Spain was a neutral nation during the war and did not enforce strict censorship of its press, which could publish early accounts of the illness. As a result, peoplce falsely believed the illness was specific to Spain, and the name "Spanish flu" stuck.

Reference:

Live Science – Spanish Flu the Deadliest Pandemic
---
…and finally
…and finally, finally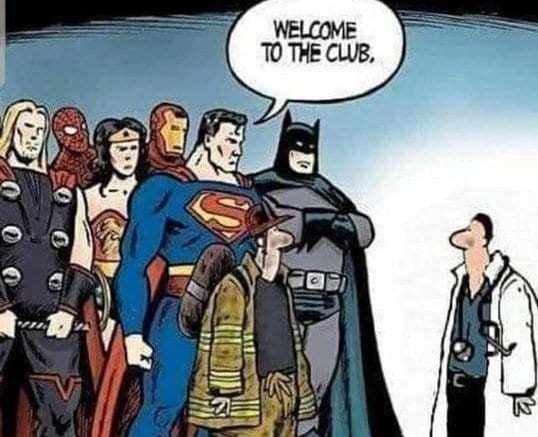 ---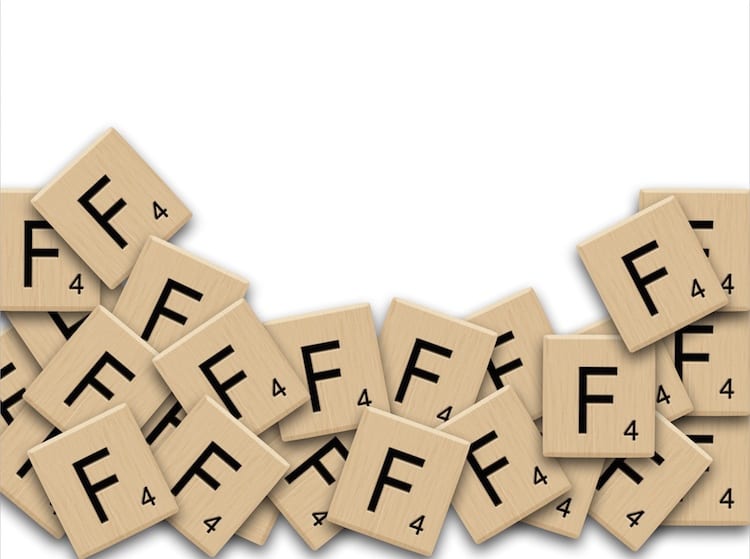 FFFF
Funtabulously Frivolous Friday Five
Dr Mark Corden BSc, MBBS, FRACP. Paediatric Emergency Physician working in Northern Hospital, Melbourne. Loves medical history and trivia...and assumes everyone around him feels the same...| LinkedIn |