ICE 002: Trampoline injury
A 9 year old boy fell while trampolining and struck his head on the trampoline frame. There was definite loss of consciousness but just for how long is unclear as the only witnesses were friends his age. The clinical image shows findings on the left side of his head.
Questions:
What does the image show and what does it represent?
What other features should be sought on history and physical examination?
What is your plan of investigation and management for this child?
Reveal the ICE answer

This mastoid ecchymosis is often termed Battle sign. This is due to bleeding that has tracked from a fractured base of skull along the course of the posterior auricular artery. The ear provides protection here so it is unlikely that the bruising is due to direct skin trauma from the fall.

The assessment of children with head injuries is aimed at identifying those at higher risk of significant brain injury and in particular those who might require neurosurgical intervention. Important symptoms & signs to note include "dangerous" mechanism, persistent GCS<15, repeated vomiting, and signs of depressed or base of skull fracture. These have been combined in various published decision rules including:

CHALICE-NICE (a UK developed guideline)
CATCH (a Canadian guideline based on their adult CT Head rule)
PECARN (an American developed guideline)

All are widely available on-line but share a common problem of a tendency to direct to over ordering of head CT and its attendant risks.

This child however does need a head CT. This may be best done after transfer to a paediatric trauma centre using a low dose radiation protocol. Prophylactic anticonvulsants & antibiotics are not required.

References:
---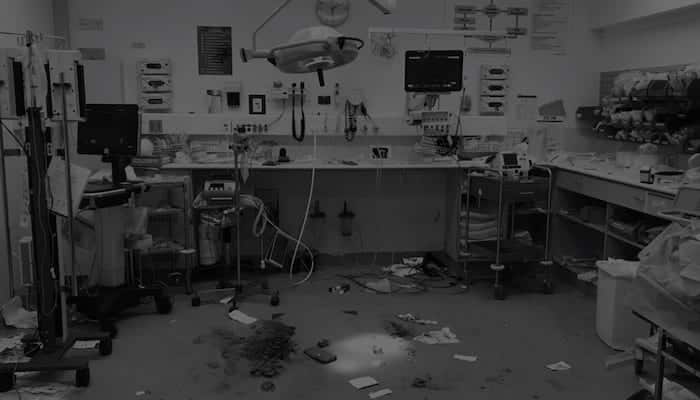 ICE CASES
Ian's clinical emergencies