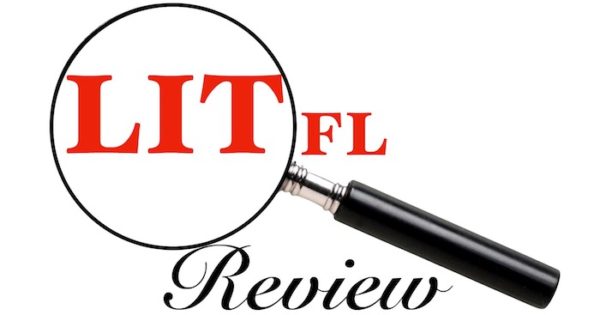 Welcome to the 315th LITFL Review! Your regular and reliable source for the highest highlights, sneakiest sneak peeks and loudest shout-outs from the webbed world of emergency medicine and critical care. Each week the LITFL team casts the spotlight on the blogosphere's best and brightest, and deliver a bite-sized chunk of Global FOAM.
The Most Fair Dinkum Ripper Beauts of the Week
Rob Macsweeney of Critical Care Reviews posts the 2 hour livestream of the ADRENAL Trial as FOAM. Fast forward to 1:01:31 to see the beginning of the presentation and save an hour of your time.  This international RCT of 3800 patients in septic shock showed no difference in 90 day mortality, but an improved shock reversal, LOS in the ICU, blood transfusion requirements, and shorter time needed for mechanical ventilation in those given hydrocortisone vs placebo. We still don't have long term outcomes, however the authors are planning on publishing 6 month outcomes at a later date. See too other notable FOAM on the same study,:EM Lit of Note, EM Crit, and The Bottom Line also analyze the recent ADRENAL trial results. [SR] 
Also from Rob Mac Sweeney and the Critical Care Reviews team comes the CCR Book 2018–all the best critical care trials of 2018 distilled and discussed for easy reading. Absolutely essential #foamed. [SO]
---
The Best of #FOAMed Emergency Medicine
EMPharmD reviews everything you need to know about linezolid now that IV fluid shortages are making vancomycin administration increasingly difficult. [AS]
emDOC.net has another great write up on epistaxis. [MG]
Ken Milne is joined by Tony Seupaul and Rachel Littlefield at the Skeptic's Guide to Emergency Medicine for this discussion on IV lidocaine in renal colic which lit up the Twitterverse! Do you have the stones to give it? [RP, SR]
Justin Morgenstern gives us his take on Idarucizumab research—and gives its supporters no quarter in his critique and call for real research. [AS, SR]
More great stuff from the CICM Annual scientific meeting as we learn how to clear the cervical spine. Thanks to ICN for sharing these! [SO]
The EMS 12-Lead blog has a great case two-part chest pain case. [MG]
Dr Smith has updated his lecture on subtle findings of LAD occlusion. [MG]
Emergency Medicine cases has a new rapid review video on anaphylaxis. [MG]
Academic Life in Emergency Medicine shows us different methods for fish hook removal. [MG]
CoreEM.net has a wonderful overview of infective endocarditis, and everything you need to know about elbow dislocation. [MG]
---
The Best of #FOAMcc Critical Care and #FOAMres Resuscitation
A ton of podcasts from the UK ICS State of the Art Meeting are bubbling up as FOAMed. This panel discussion on early mobilisation in ICU is a great start. Maybe follow it up with a debate on ICU decision making? [SO]
Latest REBEL Cast discusses opioid sparing pain control options in the ED. [MMS]
The St. Emlyns team discusses a new trial in the works called CRYOSTAT-2, evaluating the usefulness of early cryoprecipitate in patients with trauma and major hemorrhage to see if 28 day mortality will be reduced.  This is the follow-up trial to CRYOSTAT-1. [SR]
---
The Best of #FOAMtox Toxicology
The Poison Review discusses a death from e-cigarette nicotine liquid. [MG]
Improve your clinical practice from these high-impact EM pharmacotherapy articles for 2017. [MMS]
---
The Best of #FOAMus Ultrasound
Jacob Avila discusses the utility of ultrasound for pneumoperitoneum. [JSh]
The lovely folks at Ultrasound Training Solutions Australia have put together a fantastic collection of lung ultrasound education via a Twitter Moment. A must read! [SO]
Hone your ultrasound skills with Taming the SRU's ultrasound case of the month. [MG]
Two is always better than one, right? Try this new technique for US-guided IV placement  from @5minsono [CMD]
Can't find the Common Bile Duct on GB ultrasound? Don't stress, you may not need to. [CMD]
Ultrasound-guided catheterization of the radial artery improves first attempt success. Great summary of a recent meta-analysis by UCSD EM ultrasound. [LP]
Are you using ultrasound to confirm shoulder dislocations and your successful reduction? You should be! Great post from EMDOCS on how to do this simple scan. [LP]
---
The Best of #FOAMpeds Pediatrics
The WBC count has limited diagnostic value in adults…and it turns out things aren't much different in our littlest patients. Sean Fox discusses the poor utility of the WBC count in evaluation of pediatric fever at Pediatric EM Morsels. [RP]
We missed this one from a while back, but as respiratory viruses continue to terrorize pediatric EDs all over the globe, it's worth taking a look at this review of heliox in the pediatric emergency department from PEMBlog. [RP]
Canadi-EM review the topic of paediatric buckle fractures and the importance of choosing wisely! [CC]
---
The Best of #FOAMim Internal Medicine
Louisville Lectures has an information-filled, broad review of outpatient internal medicine topics. From bedside statistics to dyslipidemia screening, Dr. Patrick McKenzie explains these key areas. [RP]
---
The Best of #MedEd FOAM and #FOAMsim
Learn to foster deep engagement with your team with an in-depth look at three principles. [MMS]
Simulation debriefs can be tough and difficult. Listen to Center for Medical Simulation's recent podcast on the demons of debriefing and how to deal with them. [MMS]
Check out #HMIeducators on Twitter for some great #MedEd tips and pearls. [MMS]
---
LITFL Weekly Review Team
---
Reference Sources and Reading List
---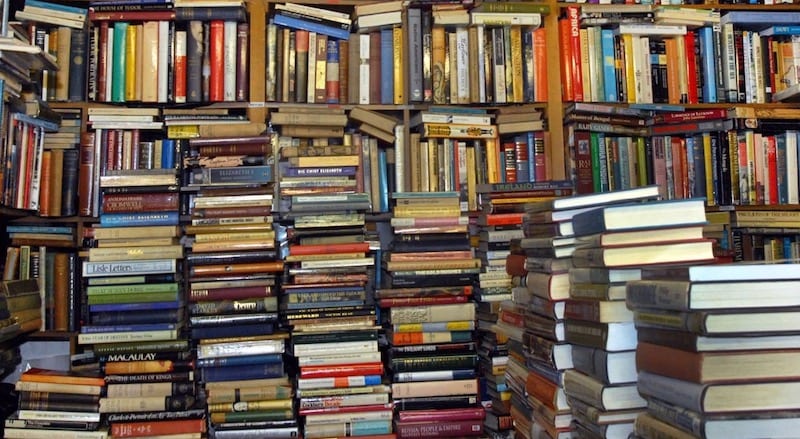 Marjorie Lazoff, MD FACP. Board certified internist with clinical background in academic emergency medicine, currently the founder of The Healing Red Pen, an editorial consulting company. Dr Lazoff is a full-time editor and strong supporter of FOAMed.