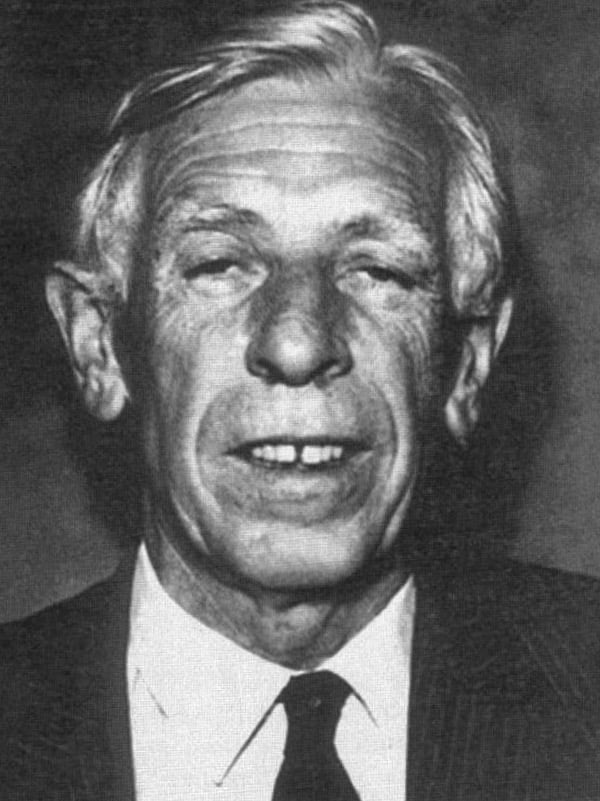 Robert Douglas Sweet (1917-2001) was an English Dermatologist
Eponymously remembered for discovering Sweet's Syndrome, otherwise known as Acute Febrile Neutrophilic Dermatosis. 
After obtaining his medical degree from Cambridge University, he served as Royal Air Force Squadron Leader before training in Dermatology in London and practicing in Plymouth for the remainder of his career. He served as a consultant at Plymouth Hospital from 1950 until his retirement in 1982, during which time he served as Chief of Staff.
He was known for being passionate about Dermatological pathology as a consequence of systemic medical processes and the context of the individual patient. He had an enquiring mind and was assiduous in searching for the cause of an unusual skin rash. His passion and fascination led him to discover Sweet's Syndrome in 1964, detailing eight clinically distinct cases in the literature.
His true passions outside of medicine lay with horse riding and hunting, and in his retirement he focused on such. He died in 2001, with his funeral service ending with a triumphant horn sounding his final call to the Hunt.
---
Biography
Born December 26, 1917, in Weybridge, Surrey, England
Attended school in New Zealand, at Wanganui
MD, Cambridge University 1943
1944-1946 Following graduation, served as an Royal Air Force Squadron Leader for two years
Trained in Dermatology at St Thomas Hospital in London, England
1950-1982 Practiced as a consultant for the Plymouth group of hospitals until retirement
1970-1973 Chief of Staff, Plymouth Hospital
1978 – Served for one year as Head of Department of the Skin Department at the University of West Indies, Jamaica 
1982 – Retired
Died September 28, 2001
---
Medical Eponyms
Sweet syndrome (acute febrile neutrophilic dermatosis) (1964)
In 1964, Sweet published a paper in the British Journal of Dermatology titled An Acute Febrile Neutrophilic Dermatosis, detailing cases of eight women with a similar and unique clinical presentation.
In the course of the last fifteen years I have encountered eight patients who have had what seems to be a distinctive and fairly severe illness. It is accompanied by a skin eruption which, although presumably reactive in nature and somewhat resembling erythema multiforme in appearance and duration, is I believe clinically and histologically distinctive. The four cardinal features are fever, neutrophil polymorphonuclear leukocytosis of the blood, raised painful plaques on the limbs, face and neck, and histologically a dense dermal infiltration with mature neutrophil polymorphs. No evidence of infection is to be found. Response to corticosteroid drugs is rapid and complete.

Sweet, 1964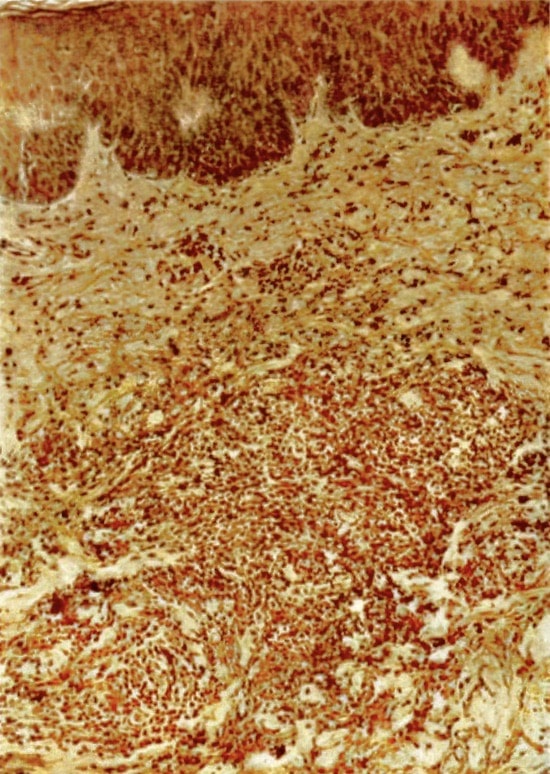 Sweet received significant attention from the Dermatological community at the time following this publication, and many cases were soon reported thereafter in the literature.
1965 – Fuld suggested the condition was not uncommon and merely represented a somewhat variable manifestation of hypersensitivity to bacterial or chemical allergens and did not deserve recognition as a distinct entity.
1968 – Crow et al. published three further similar cases to those reported by Sweet, and argued that it was indeed clinically differentiable to erythema nodosum, panniculitis, erythema multiforme and the many variants of vasculitis. This, in combination with the dramatic polymorphonuclear reaction observed in every case led them to conclude that Sweet's syndrome should be recognised as a distinct clinical entity. He titled the paper "Acute febrile neutrophilic dermatosis. Sweet's syndrome". The eponymous name was coined and continued on from here.
1968 – Sweet published four further cases cementing the significance of his discoveries.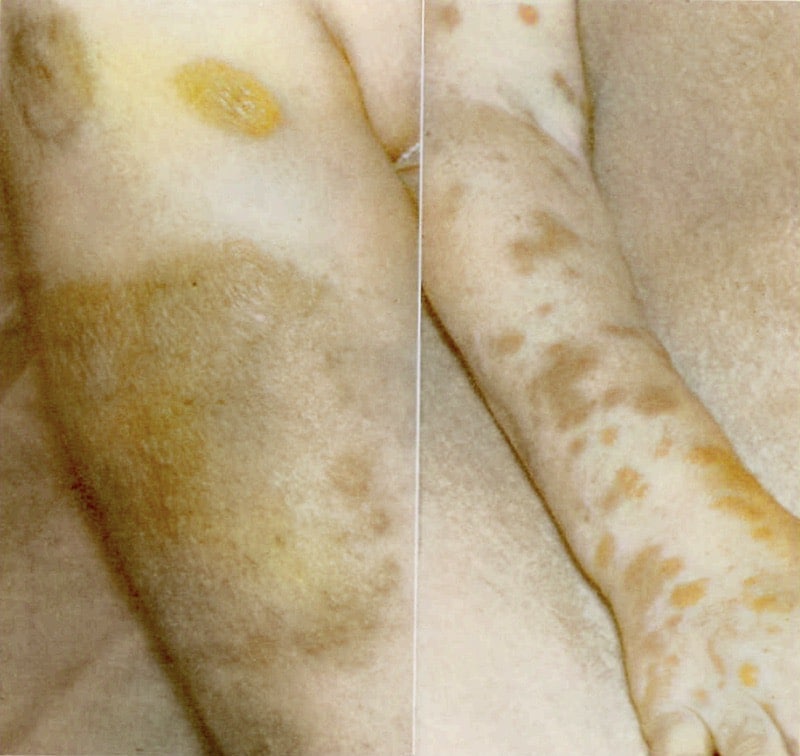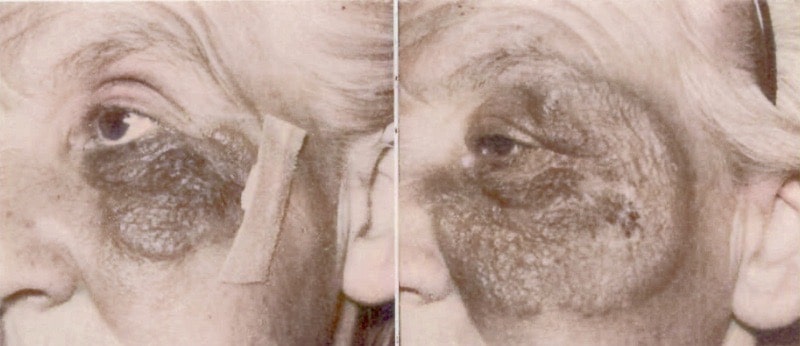 Our understanding of Sweet's syndrome today is very similar to the original clinical picture described by Sweet in 1964.
It is considered a neutrophilic dermatosis, a group of auto-inflammatory conditions often associated with systemic illness. It is clinically characterised by fever, systemic illness, and skin manifestations. Dermatological manifestations are varied and range from erythematous papules, to vesicles, plaques, and nodules to ulcers or annular lesions, often with mucosal involvement. The disease generally shows predilection for middle-aged women and is associated with the genetic marker HLA-B54.
Histopathological findings generally show dense dermal polynuclear neutrophilic infiltrate associated with leukocytoclasia and swollen endothelial cells without evidence of vasculitis.
Biochemical findings generally show leukocytosis.
Sweet's syndrome response rapidly to systemic steroids, with resolution within a few days. Steroids are generally tapered and maintained at a low dose for a number of months to prevent relapse of disease.
---
Major Publications
---
References
Biography
Biography: Robert Douglas Sweet. Lives of the Fellows of the Royal College of Physicians of London. Munk's Roll: Volume XI: 569.
Eponymous terms
---
Cite this article as:
Tatiana Ninkov and Mike Cadogan, "Robert Sweet," In:
LITFL - Life in the FastLane
, Accessed on March 22, 2023,
https://litfl.com/robert-sweet/
.
---
eponym
the person behind the name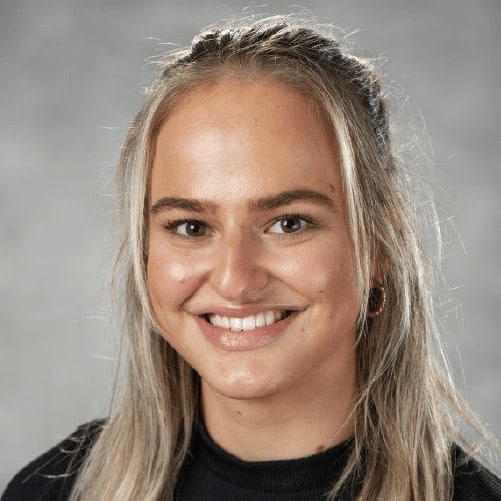 BSc, MD from University of Western Australia. Junior Doctor currently working at Sir Charles Gairdner Hospital with an interest in Dermatology and Obstetrics & Gynaecology.
Associate Professor Curtin Medical School, Curtin University. Emergency physician MA (Oxon) MBChB (Edin) FACEM FFSEM Sir Charles Gairdner Hospital.  Passion for rugby; medical history; medical education; and asynchronous learning #FOAMed evangelist. Co-founder and CTO of Life in the Fast lane | Eponyms | Books | Twitter |