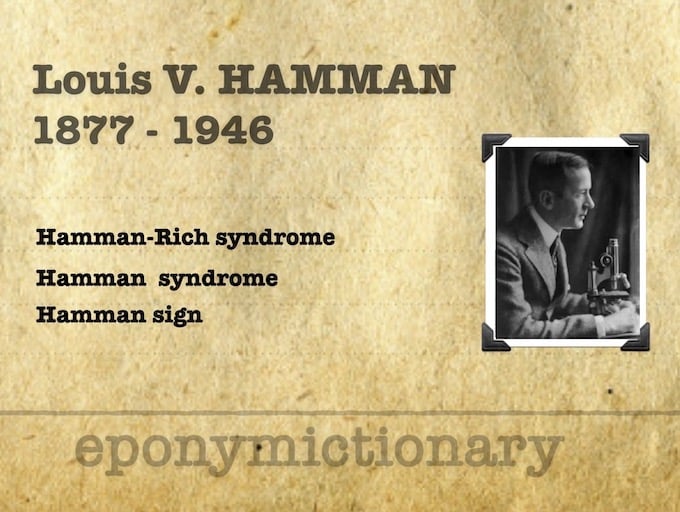 Louis Virgil Hamman (1877-1946) was an American physician. Credited for Hamman-Rich syndrome, Hamman Syndrome and Hamman sign.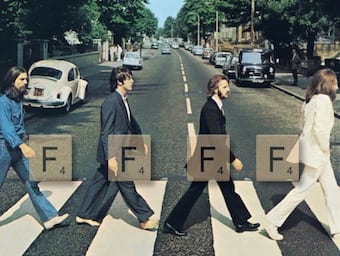 Funtabulously Frivolous Friday Five 134 - Just when you thought your brain could unwind on a Friday, some medical trivia FFFF.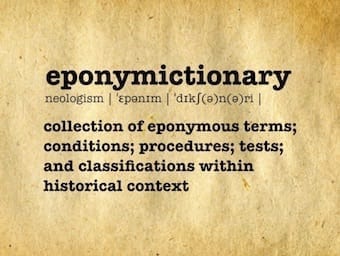 Boerhaave syndrome: spontaneous oesophageal rupture resulting from sudden increased intra-oesophageal pressure. Most commonly associated with emesis with incomplete cricopharyngeal relaxation.