aka Pulmonary Puzzler 007
A 67 year old gentleman with a BMI of 45 was waiting for his respiratory outpatient clinic appointment. While waiting, he fell asleep. A medical emergency was called because he could not be woken up. On arrival of the MET team the patient is found to have a blood pressure of 140/70, a heart rate of 100bpm and oxygen sats of 68% on room air. He is breathing spontaneously but requires airway support. His GCS is 3/15.
Supplemental oxygen is applied and the following arterial blood gas is obtained.
---
Questions
Q1. Describe the arterial blood gas?
Answer and interpretation

Moderately severe acidaemia due to severe respiratory acidosis.
Marked metabolic alkalosis which indicates that there is likely to be severe underlying hypercapnic respiratory failure.
The oxygen saturation is 97%.
---
Q2. If the baseline bicarbonate is 46, what is the baseline CO2?
Answer and interpretation

In a chronic respiratory acidosis the bicarbonate rises by 4 for every 10mmHg rise in the CO2.

So, a bicarbonate of 20 above normal corresponds to a CO2 of 50 above normal. In other words, the baseline CO2 would be about 90mmHg!
---
Q3. Is supplemental oxygen a good idea in this case?
Answer and interpretation

Yes. Without supplemental oxygen, a CO2 of 132mmHg is not compatible with life. Calculating the PAO2 from the alveolar gas equation for a patient on room air demonstrates this:

While supplemental oxygen may precipitate worsening type 2 respiratory failure in patients with chronic hypercapnia, removing supplemental oxygen in the setting of such extreme hypercapnia will precipitate death.
---
---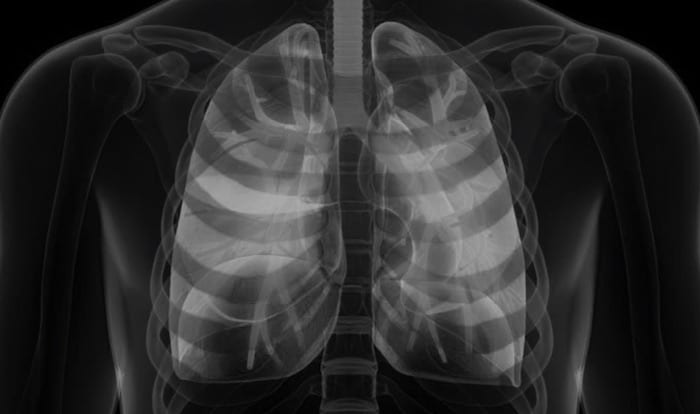 Intensivist in Wellington, New Zealand. Started out in ED, but now feels physically ill whenever he steps foot on the front line. Clinical researcher, kite-surfer  | @DogICUma |