LITFL 100 (150) CXR quiz

Clinical cases and self assessment to enhance interpretation skills through various Chest X-Ray problems. Ideal preparation for examinations. Refresh basics with these Labelled Normal Chest X-rays; the DRABCDE of Chest X-rays; and CXR for the OSCE.

Search by keywords; disease process; condition; eponym or clinical features to TEST YOURSELF. The NinjaTable will do it's stuff!
| 1 | 2 | 3 |
| --- | --- | --- |
| | | cystic fibrosis, bronchiectasis |
| | | kartageners, bronchiectasis, situs inversus, dextrocardia |
| | | cystic bronchiectasis, bronchiectasis |
| | | pneumonia, atypical, consolidation, supine |
| | | cystic fibrosis, bronchiectasis, cavitating pneumonia, Pulmonary haemorrhage, lung abscess |
| | | giant bullae, COPD, COAD, emphysema, marijuana |
| | | pneumonia, consolidation, white out |
| | | pneumonia, collapse, consolidation, supine, secondary pneumothorax, white out, air bronchogram |
| | | COPD, emphysema, COAD, obstructive airways, hyperinflation |
| | | COPD, emphysema, asthma, safety pin |
| | | drowned, drowning, sea water, immersion, ARDS |
| | | Pneumocystis Jiroveci Pneumonia, PJP, perihilar infiltrate, pneumocystis carinii, PCP |
| | | RUL collapse, severe pneumonia |
| | | collapse, consolidation, white out, trachea deviated, mediastinal shift |
| | | foriegn body, bullet, femur, fracture, fragmentation, trauma |
| | | LLL collapse, sail sign, resolution, collapse, trachea deviation, double cardiac contour |
| | | collapse, RMB obstruction, consolidation, endobronchial, bronchoscopy, polyp, hamartoma |
| | | collapse, mediastinal shift, endobronchial |
| | | bilateral hilar adenopathy, lymphoma, Hodgkin, lymphadenopathy |
| | | ARDS, burns, opacification, multifocal, metallic artifacts |
| | | Cavitation, consolidation, infiltrates, lung metastases, GPA |
| | | pericardial effusion, atelectasis |
| | | medisatinal mass, lymphoma, 5 Terrible T |
| | | atelectasis, pulmonary embolus, PE, PTE, CTPA |
| | | radiation pneumonitis, high dose steroids |
| | | pulmonary fibrosis, hiaitus hernia, reticular-nodular |
| | | hypersensitivity pneumonitis, external extrinsic alveolitis, Idiopathic Pulmonary Fibrosis |
| | | diffuse alveolitis, pulmonary fibrosis, reticular-nodular shadow |
| | | sarcoidosis, atelectasis, bilateral hilar adenopathy, non-caseating granuloma, atelectasis |
| | | sarcoidosis, bilateral hilar adenopathy, erythema nodosum, Löfgren, Loefgren, Lofgren |
| | | sarcoidosis, pulmonary fibrosis, bilateral hilar adenopathy, stage II |
| | | sarcoidosis, advanced, pulmonary fibrosis, stage IV |
| | | sarcoidosis, advanced, pulmonary fibrosis |
| | | cavity, cavitating lesion, bronchiectasis, lateral, cavitating lung lesion |
| | | cavity, cavitating lesion, abscess, IVDU |
| | | cavity, cavitating lesion, CT, alcohol, intoxication |
| | | RLL, cavity, cavitating lesion, aspiration, lung abscess |
| | | cavity, cavitating lesion, TB, consolidation, pleural effusion |
| | | LLL, cavity, cavitating lesion, lateral, CT, loculated, septic emboli |
| | | cavity, cavitating lesion, TB, tuberculosis, Acid Fast Bacilli |
| | | pneumonia, bilateral, pleural effusion, ivory vertebrae |
| | | TB, plombage, chest drain, central line, pneumothorax, cavitary tuberculosis |
| | | TB, apical calcification, tuberculosis |
| | | TB, calcified mediastinal node, tuberculosis |
| | | TB, plombage, bilateral, tuberculosis |
| | | TB, miliary, tuberculosis, Ziehl–Neelsen, |
| | | TB, ghon focus, tuberculosis |
| | | LUL, left upper lobe, pneumonia, HIV, TB |
| | | TB, apical calcification, phrenic nerve crush, tuberculosis |
| | | TB, thoracoplasty, tuberculosis, kyphoscoliosis |
| | | bilateral cavitating, mets, metastases |
| | | bilateral upper lobe pneumonia, ETT, intubated, supine, multilobar |
| | | TB, LUL, pneumonia, fibrosis |
| | | varicella, old |
| | | varicella pneumonitis, macule, papule, vesicle, chicken-pox |
| | | RUL tumour, COPD, Endobronchial ultrasound, EBUS |
| | | RUL mass, unfolded aorta, lung cancer, PSA, mets |
| | | RUL mass, RUL collapse |
| | | RUL mass, AVR.lung nodule |
| | | LLL, pneumococcal pneumonia |
| | | RML collapse, RUL mass, mets, metastatic lung cancer |
| | | RUL mass, COPD, lung cancer, malignancy |
| | | pulmonary hypertension |
| | | pancoast, tumor, syndrome |
| | | RLL mass, medial segment, primary lung cancer, hemoptysis, haemoptysis |
| | | RLL mass, mets |
| | | LUL collapse, veil-like, sputum plug |
| | | LUL mass, CT, lung cancer |
| | | Pancoast, rib invasion, tumor, |
| | | LLL mass, lung cancer, incidentaloma |
| | | mediastinal mass, Mediastinal cyst |
| | | single lung transplant, oligemia |
| | | R hilar mass, squamous cell, cancer, malignancy |
| | | R hilar mass, posterior, Haemoptysis, hemoptysis, non small cell lung cancer |
| | | R hilar mass, anterior, lung cancer, lateral, hilum |
| | | mets, multiple metastases, bowel cancer |
| | | Leiomyomatosis, benign uterine fibroids, haematogenous, tumour burden |
| | | wegners, bilateral consolidation, eosinophilia, granulomatosis with polyangiitis, GPA, otitis media |
| | | LLL pneumonia, apical, lobar pneumonia, lateral |
| | | RLL pneumonia, lateral basal |
| | | ANCA positive vasculitis, vascath microscopic polyangiitis MPA |
| | | pleural effusions, bilateral |
| | | pleural effusions, RLL collapse |
| | | malignant pleural effusion, breast carcinoma, maliganancy |
| | | empyema, loculation, pleural empyema |
| | | L effusion, loculations, VATS, empyema |
| | | L pneumonia, chest drain, surgical emphysema, secondary pneumothorax |
| | | hydropneumothorax, loculations, empyema, pneumothorax, VATS |
| | | massive pleural effusion, lung cancer |
| | | hydropneumothorax, drain, VATS, trapped lung, cupola |
| | | LUL pneumonia, posterior, lobar pneumonia, rusty brown, Streptococcal pneumonia |
| | | horizontal fissure loculation, parapneumonic, effusion |
| | | posterior effusion, loculated, empyema, ultrasound, parapneumonic effusion, Streptococcus milleri |
| | | malignant pleural effusion, lymphangitis carcinomatosa |
| | | R hydropneumothorax, R pleura mass (MPM), mesotheliomaasbestos |
| | | mets, drain, Malignant pleural effusions, veil-like |
| | | mesothelioma, encasement, circumferential pleural thickening |
| | | LUL pneumonia, ETT, Tricuspid valve endocarditis, aspiration |
| | | tension pneumothorax |
| | | PSP, primary spontaneous pneumothorax |
| | | PSP, primary spontaneous pneumothorax, VATS |
| | | PSP apical pneumothorax small |
| | | tension pneumothorax, haemothorax, hemothorax |
| | | primary spontaneous pneumothorax PSP |
| | | Secondary spontaneous pneumothorax, adenocarcinoma, hydropneumothorax |
| | | SSP, COPD, spontaneous secondary pneumothorax |
| | | bilateral pneumothoraces, ILD, buffalo chest |
| | | RUL pneumonia, posterior, right upper lobe |
| | | MVR, metalic star edwards , pulmonary oedema, edema |
| | | CCF, pulmonary oedema, congestive cardiac failure, APO |
| | | APO, ETT |
| | | AVR, metalic, ICD, pleural thickening, bronchitis, bronchiectasis, metallic AVR |
| | | TOF repair, endocarditis, pneumonia, MSSA, PICC, Tetralogy Fallot, sternotomy |
| | | dextrocardia, situs inversus, appendicitis, bronchiectasis, Kartagener |
| | | RUL pneumonia, CAP, community, acquired |
| | | RLL pneumonia, apical, haemoptysis, hemoptysis, rusty brown |
| | | LUL pneumonia, emphysema, COPD, Intercurrent infection |
| | | RUL post segment pneumonia, COPD |
| | | posterior superior mediastinal mass, never-smoker, Lung cancer, non-small cell lung cancer, NSCLC, haemoptysis |
| | | RUL + RML pneumonia, parapneumonic effusion |
| | | pneumomediastinum, Boerhaave |
| | | pneumomediastinum, surgical emphysema, pneumopericardium , Positive pressure ventilation |
| | | diaphragmatic hernia, type II respiratory failure, NIV |
| | | hiatus hernia, aspiration pneumonia |
| | | hiatus hernia, unfolded aorta |
| | | fracture 2nd rib, haemothorax |
| | | mutliple rib fractures, fibrodysplasia ossificans progressiva, trauma |
| | | Asbestos-related pleural plaques |
| | | neurofibromatosis type II, schwannoma |
| | | trauma, fall, rib fracture, multiple, traumatic pneumothorax, pulmonary contusion |
| | | aortic stent EVAR Endovascular aneurysm repair aortic |
| | | aortic dissecton, ascending, DeBakey, CT |
| | | drowning. salt water, oedema |
| | | vascular stents, pleural thickening |
| | | azygus lobe |
| | | foriegn body, bullet |
| | | Supine, viscus perforation, floating liver, NIDDM, OA, metformin supine, pseudo-pneumoperitoneum |
| | | NGT in trachea, foriegn body, iatrogenic, FB, nasogastric |
| | | RMB intubation, L collapse, iatrogenic, foreign body |
| | | Foreiegn body RMB, needle, sharp, lateral |
| | | air under diaphragm, bowel obstruction, AXR, Hartmann, constipation, perforation, perf |
| | | barium bronchogram, aspiration, NGT, Video fluoroscopy |
| | | mass, surgical clips, right upper lobectomy |
| | | oesophageal stent, broncho-oesophageal fistula |
| | | R sided ETT, chest drain, supine, trauma, NGT |
| | | bilateral breast implants, pleural thickening, volume loss, TB, tuberculosis |
| | | pneumonectomy |
| | | bilateral lung transplant |
| | | MVR |
| | | LLL pneumonia, air bronchogram, pneumothorax, Secondary pneumothorax |
---
---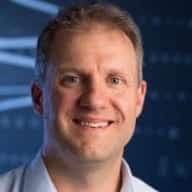 Deputy Director & Head of Occupational and
Respiratory Health Group
---