Aagot Christie Løken (1911 – 2007) was a Norwegian physician and neuropathologist.
She was Norway's first neuropathologist and was central in the establishment of the Scandinavian Neuropathological Association where she later became the first female chairperson.
A skilled and reliable diagnostician, Løken was respected both nationally and internationally. Her rational approach to teaching both students and doctors helped shape future generations in neuropathology, neurology, neurosurgery and neuroradiology. She published 50 scientific papers as well as several textbooks.
She is eponymously remembered for her description of Senior-Løken syndrome in 1961.
---
Biography
1911 – Born Aagot Christie on February 1 in Kabelvåg, Norway
Married Johan Christian Alfred Løken taking the formal name of Aagot Christie Løken
1946 – Doctor of medicine, University of Oslo 
1948 – Studied neuropathology at the Armed Forces Institute of Pathology in Washington, USA
1951 – Prosector in neuropathology at Rikshospitalet as Norway's first neuropathologist
1958-1978 – Specialist in neuropathology at Rikshospitalet until her retirement
Honorary member of the Norwegian Neurological Association; Norwegian Pathologists' Association; and British Neuropathological Society
2007 – Died January 1, aged 95 in Oslo, Norway
---
Medical Eponyms
Senior-Løken syndrome (1961)
[Also known as: renal-retinal syndrome; juvenile nephronophthisis with Leber amaurosis; renal dysplasia and retinal aplasia]
Autosomal recessive disease with renal failure in childhood or adolescence (nephronophthisis) and Leber's congenital amaurosis (tapetoretinal degeneration). There are two types; juvenile and adult. In the juvenile type, onset is in early childhood; there is blindness and death from renal failure before the age of 10. The adult type is marked by a later onset and a milder course.
In March 1961, Loken et al published cases of a brother and sister with the main features of nephronophthisis and Leber congenital amaurosis. In November 1961, Senior et al also reported families with an oculorenal syndrome. 
Two siblings, a boy and a girl, with congenital blindness died at 8 and 9 years of age from renal failure. Autopsy was performed in one case. The kidneys showed evidence of dysplasia and of pyelonephritis. Earlier suggestions that renal dysplasia might be the primary cause in cases of chronic pyelonephritis in children are supported. Examination of the eyes indicated a congenital defect, retinal aplasia.

Løken et al 1961: 183
---
Major Publications
---
Personal communication: With great thanks to Tove Lill Bjaarstad of Oslo, Norway for the detailed additional information.
---
References
Biography
Eponym
---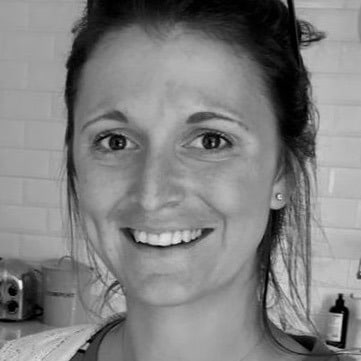 Graduated from Cardiff Medical School in 2017 with MBBCh and BSc in Psychology and Medicine. Currently working as a doctor in the emergency department at Sir Charles Gairdner Hospital in Perth, Australia.
BA MA (Oxon) MBChB (Edin) FACEM FFSEM. Associate Professor Curtin Medical School, Curtin University. Emergency physician, Sir Charles Gairdner Hospital.  Passion for rugby; medical history; medical education; and asynchronous learning #FOAMed evangelist. Co-founder and CTO of Life in the Fast lane | Eponyms | Books | Twitter |