Airway ultrasound the oesophagus
Transverse views of the lower anterior neck.
The aim is to visualise the trachea and oesophagus, so that during tracheal intubation, inadvertent oesophageal intubation may be identified and immediately corrected.
Panoramic ultrasound view of the lower anterior neck

The oesophagus lies posterior and usually slightly to the left of the trachea.
The oesophagus is not very obvious in this image because the shadow cast by the trachea largely obscures it.
It is best seen as shown below – place the linear transducer transversely, just to the left of the trachea at the level of the first tracheal ring, and angle medially to peer around the trachea.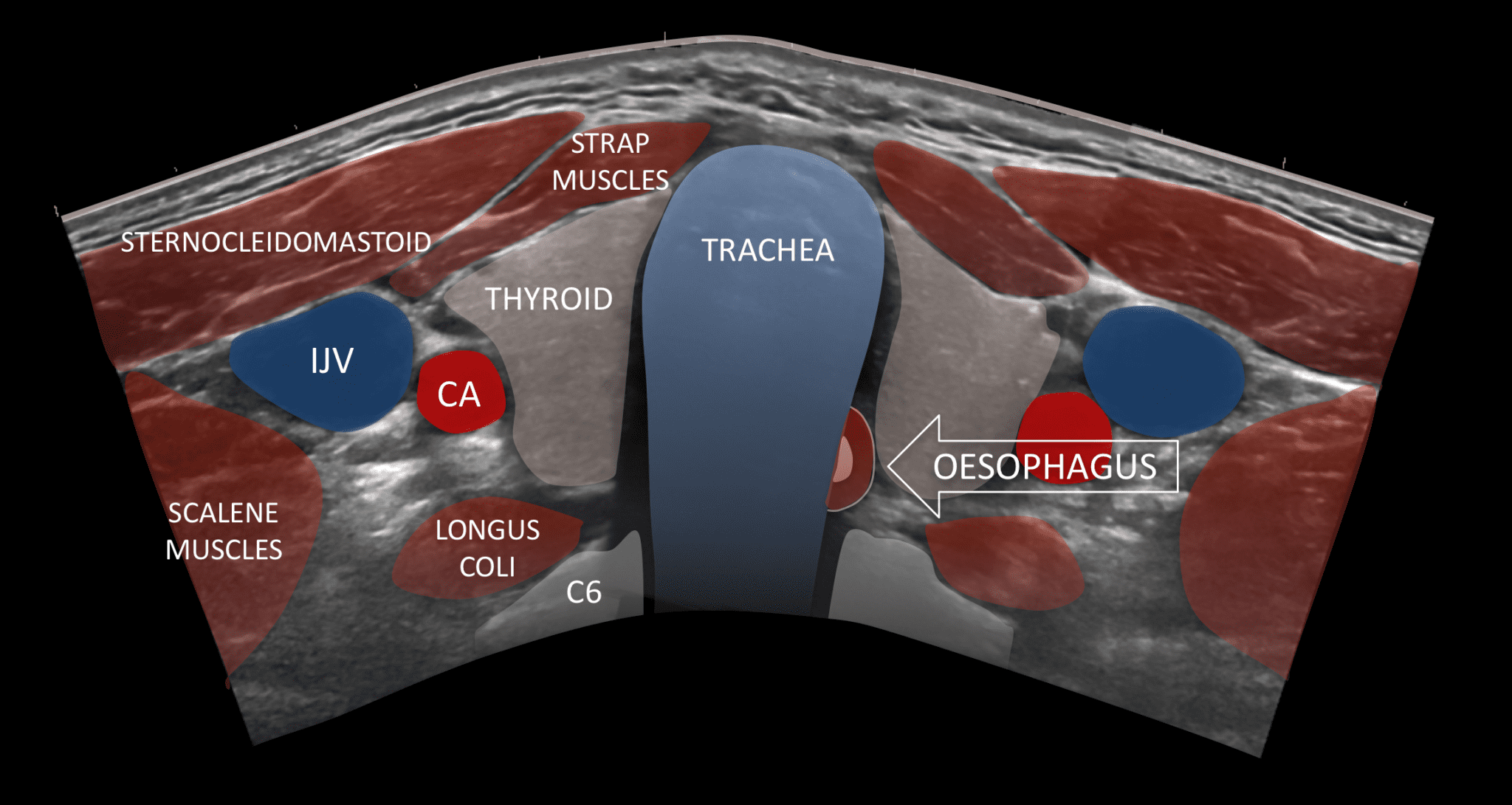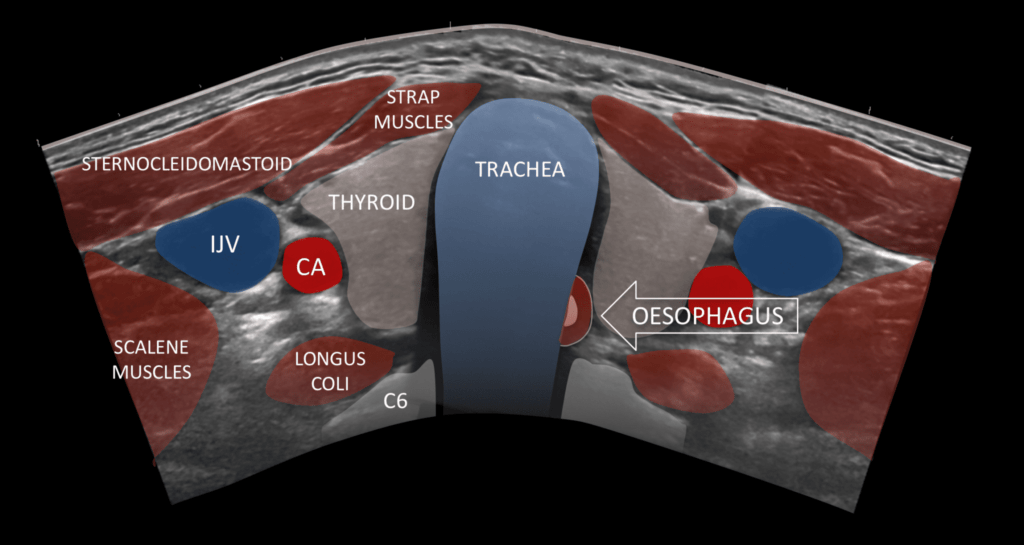 ---
The trachea and oesophagus imaged to ensure endotracheal intubation.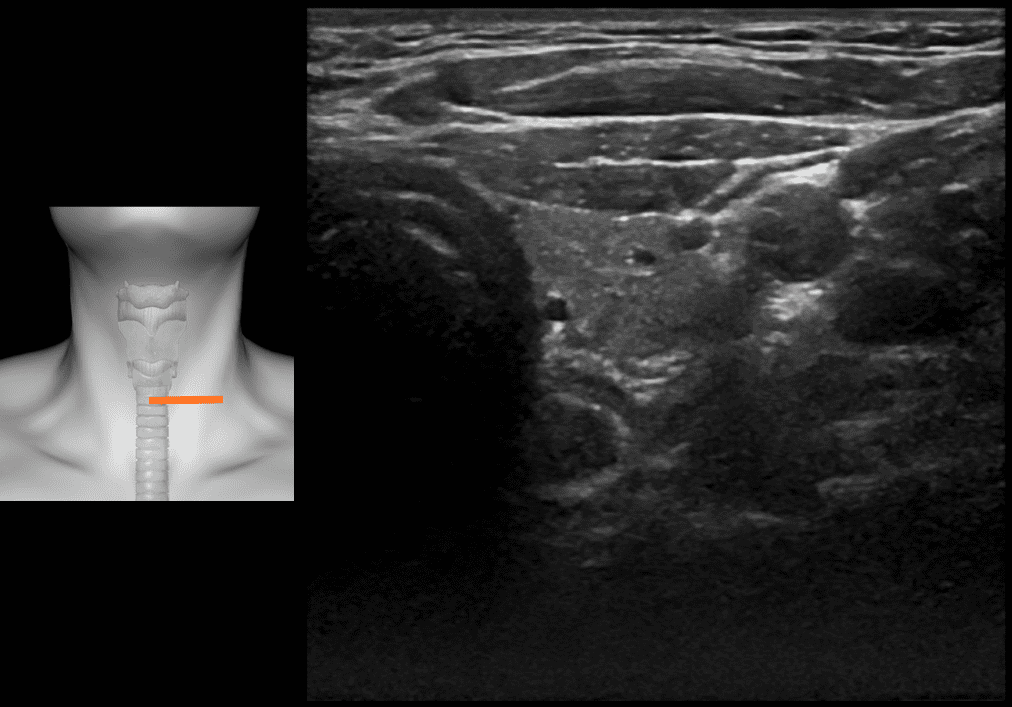 When the ultrasound operator can see both the video laryngoscopy screen and the ultrasound screen gentle "BURP" (backwards, upwards and rightwards pressure) can both improve visualisation of the larynx for the person performing the intubation, and the oesophagus for the sonologist who is to confirm either tracheal or oesophageal intubation.
The oesophagus demonstrates typical bowel wall signature, although often only 3 of the 5 layers are clearly seen sonographically.
Outermost layer – echogenic – serosa
Next layer – hypoechoic – muscularis propria
Middle layer – hyperechoic – submusoca
Next layer – hypoechoic – muscularis mucosa
Innermost layer – hyperchoic – mucosa and any luminal content particularly gas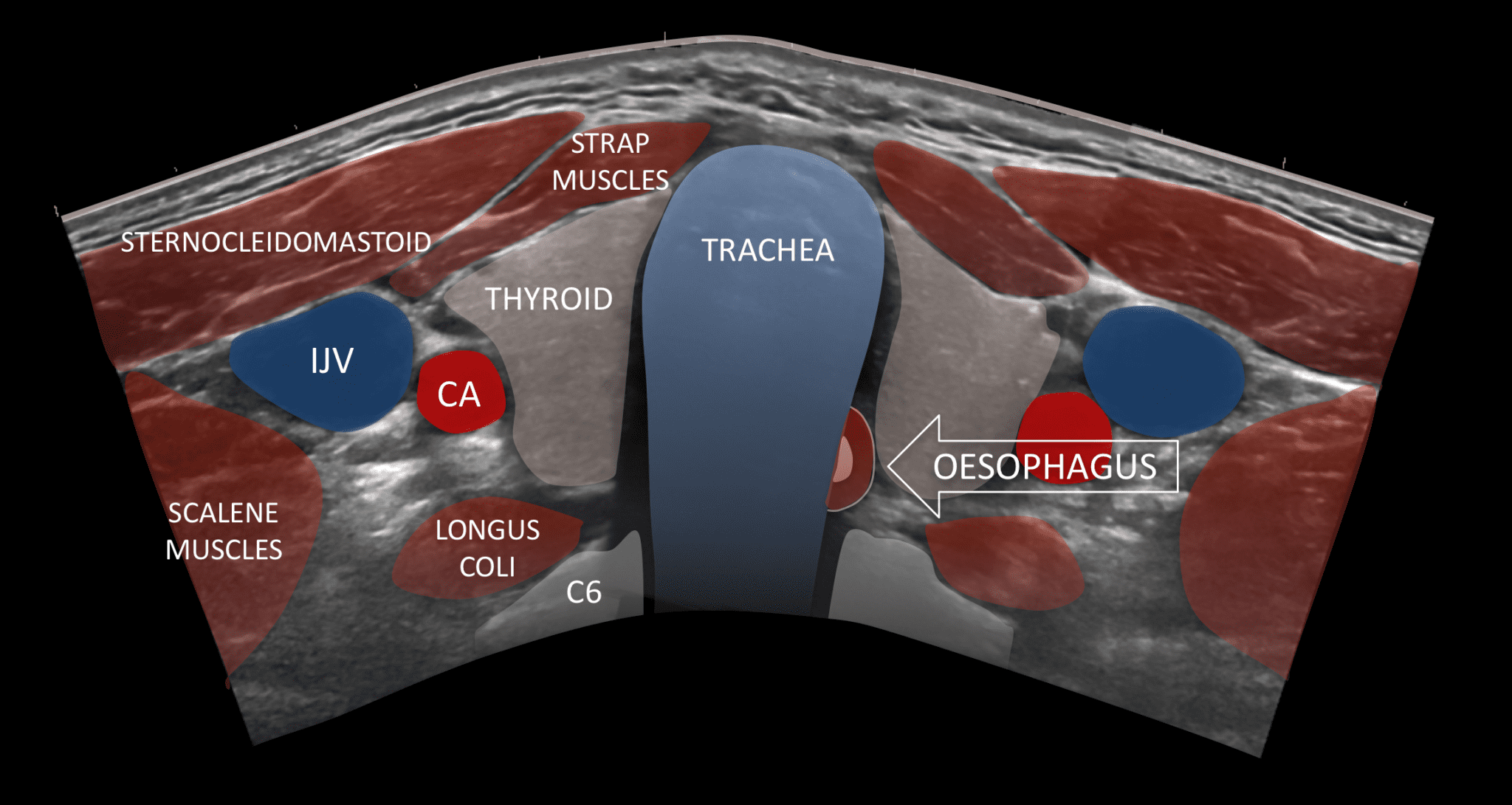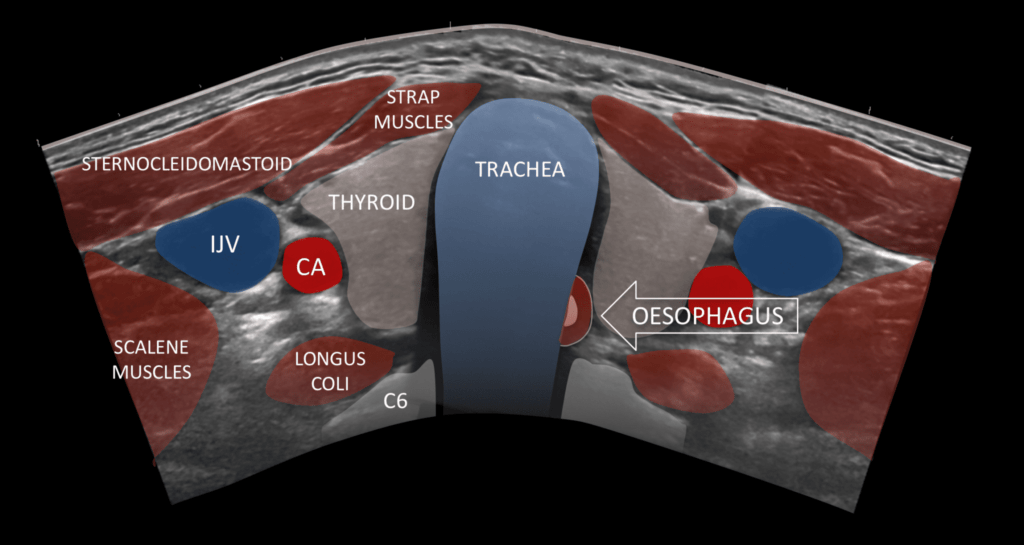 ---
Tracheal and oesophageal ultrasound explained – with swallow.
---
Related Clinical Cases
---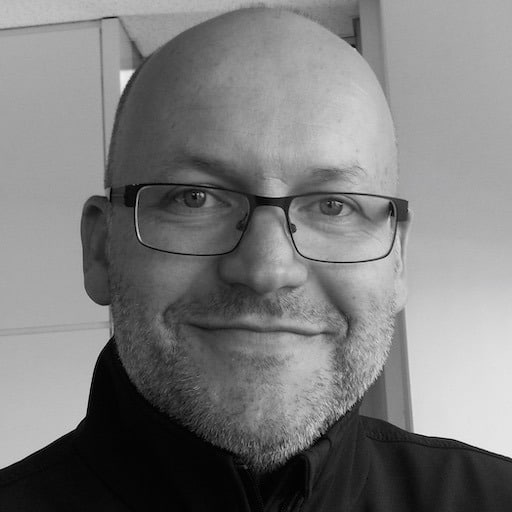 An Emergency physician based in Perth, Western Australia. Professionally my passion lies in integrating advanced diagnostic and procedural ultrasound into clinical assessment and management of the undifferentiated patient. Sharing hard fought knowledge with innovative educational techniques to ensure knowledge translation and dissemination is my goal. Family, wild coastlines, native forests, and tinkering in the shed fills the rest of my contented time. | SonoCPD | Ultrasound library | Top 100 | @thesonocave |