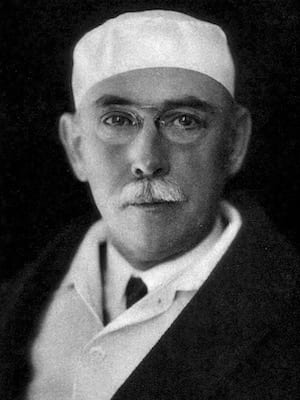 André-Alfred Lemierre (1875 – 1956) was a French bacteriologist.
Best known for his 1936 publication on the condition now known as Lemierre syndrome
Lemierre syndrome is characterized by disseminated abscesses and thrombophlebitis of the internal jugular vein after infection of the oropharynx. The predominant pathogen is a gram-negative anaerobic bacillus, Fusobacterium necrophorum.
---
Biography
Born 30 July 1875, Paris
Died 1956
---
Medical Eponyms
---
Major Publications
---
Controversies
Original article cited by Lemierre as the original description…does not exist [Schottmüller H. Ueber die Pathogenität anaërober Bazillen Dtsch Med Wochenschr. 1918; 44:1440]
---
References
--- eponym
the person behind the name