Anna Wessels Williams (1863 – 1954) was an American public health physician and bacteriologist.
She is eponymously remembered for her work beside William H. Park (1863–1939) to discover the Park-Williams bacillus, a diphtheria antitoxin which helped to eradicate the disease.
Williams also carried out important research into other vaccines, treatments and diagnostic tests for a number of diseases including rabies, scarlet fever, smallpox, influenza and meningitis.
Her legacy in the burgeoning field of immunology includes breakthroughs in the treatment of diphtheria and the diagnosis of rabies. And texts that she co-authored helped to define how generations of researchers, clinicians, as well as the general public understood infectious diseases
---
Biography
1863 – Born 17 March in Hackensack, New Jersey
1883 – Graduated New Jersey State Normal School as a school teacher, and taught for two years following graduation
1887 – Williams was struck by the ineffectiveness of the medical treatment at the time as she witnessed her sister Millie narrowly avoid death giving birth to a stillborn child. She resigned her teaching position and enrolled in the Women's Medical College of the New York Infirmary
1891 – MD from the Women's Medical College of the New York Infirmary. She interned at the New York Infirmary, and was an instructor in pathology and hygiene
1892-1893 Continued medical training in Europe (Vienna, Heidelberg, Leipzig, and Dresden)
1894-1934 Worked at the diagnostic laboratory of the New York City Department of Health.
1895 – Bacteriologist at the first municipal diagnostic laboratory in the United States. Isolated a strain of the diphtheria bacillus used to develop an antitoxin for diphtheria.
1896 – Sabbatical to carry out research on an antitoxin for scarlet fever at the Pasteur Institute, France.
1898 – Created a rabies vaccine that was mass produced in the United States. However, many patients were still succumbing to the disease as a result of the lengthy, 10-day diagnostic period.
1904 – Williams discovered abnormal brain cells in rabid animals, however she was not recognized for this important finding, as she was not the first to publish. Adelchi Negri (1876-1912), an Italian pathologist at the University of Pavia published his seminal paper in 1904 and became widely recognized for the breakthrough.
1905 – Williams published her method of preparing and staining tissue to identify 'Negri bodies', developing a diagnostic test that yielded results in minutes rather than days. Promoted to first assistant director of the diagnostic laboratory
1915 – President of the Woman's Medical Association
1918 – Worked, with Park at Camp Upton on Long Island investigating the Great Influenza pandemic (H1 N1) on the front lines. Elected to the American Association of immunologists (AAI)
1932 – First woman to be elected chair of the laboratory section of the American Public Health Association
1934 – 'Early' retirement. Despite an outpouring of support and a petition campaign by scientists, clinicians, and other public health professionals, Williams and nearly one hundred other workers were forced to retire by New York City mayor Fiorello La Guardia as they were over seventy years old
1954 – Died 20 November in Westwood, New Jersey
---
Medical Eponyms
Park-Williams bacillus (1894)
In 1894, Williams, in collaboration with William Park, isolated a new strain of diphtheria [Park-Williams No. 8; Park 8] that was used to create a much improved diphtheria antitoxin. The strain was identified from a mild case of tonsillar diphtheria and proved crucial to the development of a high yield anti-toxin for diphtheria.
Williams stain (1905)
In 1905, Williams published her method of preparing and staining tissue to identify "Negri bodies" which were thought to be indicative of rabies infection. This became a standard test for rabies and test results were available within half an hour.
Within one year, the antitoxin was in mass production and public health departments were distributing it free of charge to physicians in the United States and Great Britain
Park-Williams fixative
A fixative for spirochetes, comprised of a 2% solution of osmic acid. The bacteria are exposed to the fumes of the solution for a few seconds.
---
Major Publications
---
References
---
eponym
the person behind the name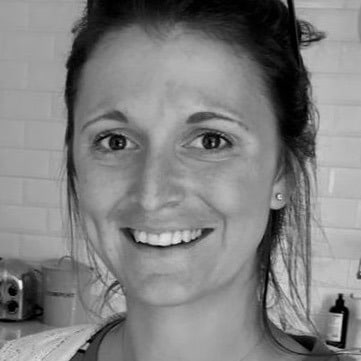 Graduated from Cardiff Medical School in 2017 with MBBCh and BSc in Psychology and Medicine. Currently working as a doctor in the emergency department at Sir Charles Gairdner Hospital in Perth, Australia.
Associate Professor Curtin Medical School, Curtin University. Emergency physician MA (Oxon) MBChB (Edin) FACEM FFSEM Sir Charles Gairdner Hospital.  Passion for rugby; medical history; medical education; and asynchronous learning #FOAMed evangelist. Co-founder and CTO of Life in the Fast lane | Eponyms | Books | Twitter |