OVERVIEW
This page summarises recent key updates regarding basic and advanced life support made by the Australian Resuscitation Council (ARC).
ARC and the New Zealand Resuscitation Council are partner members of the Australian and New Zealand Committee on Resuscitation (ANZCOR).
BASIC LIFE SUPPORT (2021)
Basic principles remain the same with the same ratio of compressions to ventilations (30:2) and depth of compression (>5cm in adults, ~5cm in children, 4cm in infants), with a compression rate of 100-120/min
Ventilation should be performed whenever the rescuer is willing and able
In the presence of active community transmission of COVID-19 and mask-wearing restrictions, assess breathing by looking and focusing on compression-only CPR
The wording around danger to the rescuer has changed
Use of bag valve mask ventilation has been added to the breathing guideline
Emphasis on the fact that most sudden cardiac arrests occur in the presence of family/friends/work colleagues, hence mouth-to-mouth ventilation should be encouraged if the rescuer is willing and able
NEWBORN ADVANCED LIFE SUPPORT (2021)
For preterm infants born at <34 weeks' gestational age who do NOT require resuscitation after birth, defer cord clamping for at least 30 seconds
For term/late preterm infants born at >34 weeks' gestational age who do NOT require immediate resuscitation after birth, defer cord clamping for ≥ 60 seconds
Recommends against intact cord milking for infants <28+0 weeks gestational age
Recommends against routine direct laryngoscopy with/without suctioning for infants exposed to meconium-stained amniotic fluid
Intraosseous (IO) lines can be used as alternative access, especially if umbilical or venous access is not available
For preterm infants born at <35 weeks' gestation, commence resuscitation using room air or blended air and oxygen up to an inspired fraction of oxygen (FiO2) of 0.3 (30%) rather than FiO2s of 0.6 to 1.0 (60-100%)
If ongoing newborn cardiopulmonary resuscitation (CPR) (and exclusion of reversible causes) after birth, a reasonable time frame to consider discontinuing resuscitative efforts is around 20 minutes after birth
ADVANCED LIFE SUPPORT (2018)
A/B:

Administer 100% oxygen when available
Consider airway adjuncts, attempts to secure the airway should not interrupt CPR for >5 seconds
Waveform capnography should be used to confirm airway / monitor adequacy of CPR

C/D:

Good quality CPR and reduced time to defibrillation are the highest priorities
Minimise interruptions of chest compressions (depth 5cm, rate 100-120/min) during any ALS intervention
if cardiac arrest + shockable rhythm (VF/VT) – single shock instead of stacked shocks
if witnessed arrest in a cardiothoracic patient after surgery – up to 3 stacked shocks may be given for the first attempt (refer to Resuscitation in Special Circumstances Guideline 11.10 — last updated November 2011)
if monophasic defibrillator use 360J and if biphasic defibrillator use 200J; if unsure of type of defibrillator – use 200J

after each defibrillation/rhythm check, 2 minutes of CPR prior to checking pulse

Adrenaline should be administered every second loop (~every 4 mins)

ANZCOR recommends family members of adults, children, and infants undergoing resuscitation be given the option to be present during resuscitation – ideally with an assigned support person.
---
References and Links
---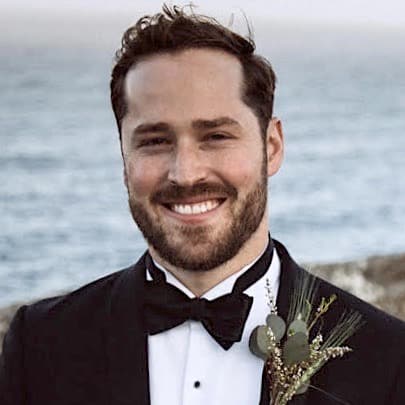 ICU Advanced Trainee BMedSci [UoN], BMed [UoN], MMed(CritCare) [USyd] from a broadacre farm who found himself in a quaternary metropolitan ICU. Always trying to make medical education more interesting and appropriately targeted; pre-hospital and retrieval curious; passionate about equitable access to healthcare; looking forward to a future life in regional Australia. Student of LITFL.