Dr Stuart Marshall
Stuart is a practicing anaesthetist, simulation educator and researcher with interests in Patient Safety and Human Factors / Ergonomics. He is Honorary Clinical Associate Professor, Medical Education, at the University of Melbourne and Senior Research Fellow, Department of Anaesthesia and Perioperative Medicine, at Monash University. His research includes investigation of the effects of cognitive aids (checklists and algorithms) on team functioning during emergencies and on simulation as an educational technique to teach patient safety and improve patient and health worker outcomes. He has been involved in the development of several innovative patient safety courses for both undergraduate and postgraduate students and has been closely associated with the Masters of Perioperative Medicine for which he co-supervises a unit on Human Factors and Patient Safety (POM5005). He also convenes the clinical Human Factors Short Course (https://www.clinicalhumanfactors.org.au) Stuart is also the convenor of the 9th International Clinical Skills Conference in Prato, Italy in 2021 and Founding director of the charity that runs the conference: The International Clinical Skills Foundation Inc. He is a member of the International Advisory Panel for 'Anaesthesia' Journal editorial board and Associate editor for the European Society for Simulation (SESAM) 'Advances in Simulation' journal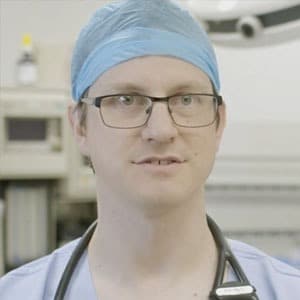 About
Dr Stuart Marshall
Stuart is a practicing anaesthetist, simulation educator and researcher with interests in Patient Safety and Human Factors / Ergonomics. He is Honorary Clinical Associate Professor, Medical Education, at the University of Melbourne and Senior Research Fellow, Department of Anaesthesia and Perioperative Medicine, at Monash University.
His research includes investigation of the effects of cognitive aids (checklists and algorithms) on team functioning during emergencies and on simulation as an educational technique to teach patient safety and improve patient and health worker outcomes. He has been involved in the development of several innovative patient safety courses for both undergraduate and postgraduate students and has been closely associated with the Masters of Perioperative Medicine for which he co-supervises a unit on Human Factors and Patient Safety (POM5005). He also convenes the clinical Human Factors Short Course (https://www.clinicalhumanfactors.org.au)
Stuart is also the convenor of the 9th International Clinical Skills Conference in Prato, Italy in 2021 and Founding director of the charity that runs the conference: The International Clinical Skills Foundation Inc.
He is a member of the International Advisory Panel for 'Anaesthesia' Journal editorial board and Associate editor for the European Society for Simulation (SESAM) 'Advances in Simulation' journal
A guide to simulation scenario design for clinicians involved in simulation-based education.