Carol Nancy Dettman Wolcott (1941 – 1994) was an American pediatrician and proponent of women's health care.
The musically gifted Wolcott gave vocal performances in Nebraska and Connecticut. She had planned to obtain a postgraduate degree in performing arts, but her ambitions were frustrated by her untimely death aged 52 in 1994.
She is eponymously remembered for her description of Wolcott-Rallison syndrome in 1972.
---
Biography
1941 – Born Carole Nancy Dettman on October 12 in Oak Park, Illinois.
1970 – Married Dr George John Wolcott, paediatric neurologist of Lincoln, Nebraska
Graduated medicine, University of Minnesota.
Pediatric training, University of Utah working with Prof. Marvin L. Rallison in the care and management of juvenile diabetes.
University of Wisconsin; significant innovations in the teaching programme for paramedical colleagues.
University of Nebraska; proponent of women's health care issues increasing awareness of sexually transmitted diseases to the adolescent population.
1994 – Died September 1.
---
Medical Eponyms
Wolcott-Rallison syndrome (1972)
[Also known as: Epiphyseal dysplasia, multiple, with early onset diabetes mellitus; Med IDDM syndrome; Early-onset diabetes mellitus with multiple epiphyseal dysplasia]
Wolcott-Rallison syndrome (WRS) is a very rare genetic disease with fewer than 60 cases reported to date. It is characterised by permanent neonatal diabetes mellitus or early infancy insulin-dependent diabetes. Multiple epiphyseal dysplasia, osteoporosis, and growth retardation develop at a later age, with recurrent episodes of acute liver failure. [OMIM #226980]
1972 – Wolcott and Rallison described two brothers and a sister with infancy-onset diabetes mellitus and multiple epiphyseal dysplasia. Demineralization of bone with multiple fractures, tooth discoloration, and skin abnormalities were also noted. The parents were not related. Extracellular collagen fibers of varying thickness and intracellular collagen-like fibers suggest an abnormality in collagen synthesis and/or processing.
We have recently studied a family with three children who had onset of diabetes mellitus in early infancy; multiple epiphyseal dysplasia and abnormalities of the teeth and skin were also observed. The association of multiple epiphyseal dysplasia with infancy-onset diabetes mellitus has never been reported to our knowledge and suggested to us that we might be dealing with a new familial syndrome.

Wolcott and Rallison 1972
1982 – The 'Wolcott-Rallison' eponym was first employed by Stoss et al in an article in which they drew attention to the involvement of the spine.
---
Major Publications
---
References
Biography
Eponymous terms
---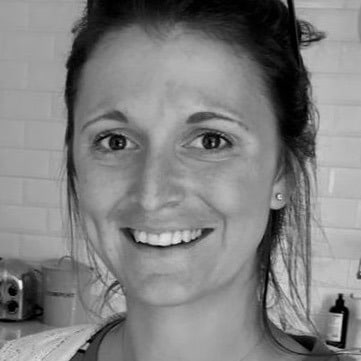 Graduated from Cardiff Medical School in 2017 with MBBCh and BSc in Psychology and Medicine. Currently working as a doctor in the emergency department at Sir Charles Gairdner Hospital in Perth, Australia.
BA MA (Oxon) MBChB (Edin) FACEM FFSEM. Associate Professor Curtin Medical School, Curtin University. Emergency physician, Sir Charles Gairdner Hospital.  Passion for rugby; medical history; medical education; and asynchronous learning #FOAMed evangelist. Co-founder and CTO of Life in the Fast lane | Eponyms | Books | Twitter |