Charles Clifford Macklin (1883-1959) was a Canadian pulmonologist.
He showed great interest in pulmonary histology, physiology. The majority of his 130 publications investigated the structure and function of the lung and its pathology
Eponymously remembered for his description of the Macklin Effect in 1939.
---
Biography
---
Medical Eponyms
Macklin Effect (1939)
Spontaneous pneumomediastinum (SPM) is defined as the presence of mediastinal free air in the absence of an obvious precipitating cause. The first case series of spontaneous pneumomediastinum was published in 1939 by Louis Hamman (1877 – 1946); Hamman syndrome.
The Macklin effect describes one of the pathophysiological processes of pneumomediastinum in blunt chest trauma. The Macklin effect relates to a three-step pathophysiologic process: blunt traumatic alveolar ruptures, air dissection along bronchovascular sheaths, and spreading of this blunt pulmonary interstitial emphysema into the mediastinum.
First proposed by Macklin in 1939. The pathophysiological process was experimentally demonstrated by Macklin and Madge Macklin in 1944. Barotrauma causes alveolar rupture which then allows air to flow down a pressure gradient from the alveolus to the mediastinum via the pulmonary interstitium and pulmonary hilum (the Macklin effect).
The Macklin effect is involved in secondary pneumomediastinum such as in blunt trauma, but also in pneumomediastinum arising in conditions, such as respiratory distress syndromes; barotrauma; asthma; mechanical ventilation; and valsalva manoeuvres (e.g. parturition, intense vomiting and epileptic seizures)
2001 – Wintermark and Schnyder evaluated 51 patients with severe blunt trauma between 1995 and 2000 with severe trauma or high-speed deceleration justifying chest CT. The Macklin effect was diagnosed when an air collection adjacent to a bronchus and a pulmonary vessel could be clearly identified on the chest CT. Clinical relevance of the Macklin effect was statistically evaluated regarding its repercussions on the pulmonary gas exchange function, the respective durations of intensive care and total hospital stay, and the associated injuries.
The Macklin effect was present in 39% of severe blunt traumatic pneumomediastinum detected by CT. Its identification does not rule out a tracheobronchial injury. The Macklin effect reflects severe trauma, and is associated with significantly prolonged intensive care stay.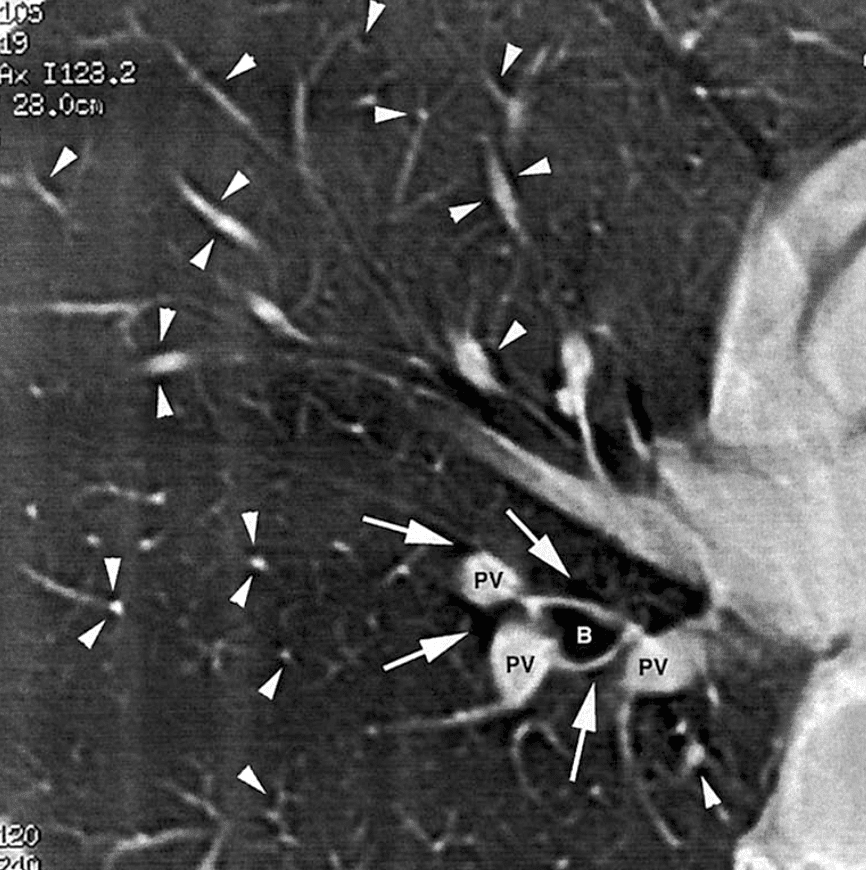 Fig 1: The Macklin effect: pulmonary interstitial emphysema, with multiple air lucencies (arrowheads) contiguous to small pulmonary vessels on both lung fields. The Macklin effect is definitely diagnosed only when a triad bronchus (B); pulmonary vessel (PV); adjacent air collection (arrows) is clearly identified on the chest CT
---
Major Publications
---
References
Biography
Eponymous terms
---
eponym
the person behind the name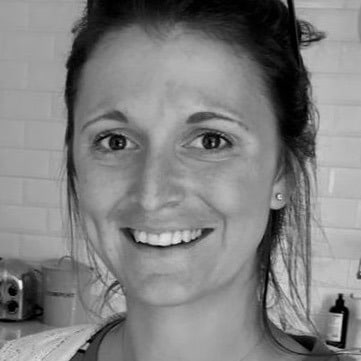 Graduated from Cardiff Medical School in 2017 with MBBCh and BSc in Psychology and Medicine. Currently working as a doctor in the emergency department at Sir Charles Gairdner Hospital in Perth, Australia.