Empowering citizens to potentially save the lives of others
An innovative series of first aid training videos have been created by emergency trauma specialists and produced in collaboration with UK medical charities to help civilians save lives in the war in Ukraine.
The doctors behind Civilian First Aid, hope these war injury tutorials shared via social media will teach people on the ground simple life-saving skills. Techniques such as applying pressure or a tourniquet are simple, life saving and easily demonstrated. In essence they are perfect skills to be taught via social media.
The objective
To equip civilians in conflict zones with life saving first aid skills for injuries that they are likely to encounter, such as gunshot and shrapnel wounds, amputations and burns. Providing immediate care skills to civilians may reduce morbidity and mortality from traumatic injuries in conflicts.
The videos are intended to be used as a point of care resource for Ukrainian civilians but in the future can be reproduced to any language.
The videos
The videos are freely available on social media channels in Ukrainian, Russian and English to be viewed, shared and downloaded
Current videos include immediate management of gun shot wounds, tourniquet application, penetrating eye injuries, the unconscious patient and burns management.
The team
Drs Nick Rhead (Melbourne), Simon Jackson (Northern Ireland) and Tom Kirschen (London), founders of the charity StreetDoctors, organised for the videos to be made.
Scripts were designed by emergency physicians Dr Phil Ward and Dr David McAroe (St Vincent's Hospital, Melbourne); peer reviewed by Prof David Lockey (London's Air Ambulance) and Sir Keith Porter a professor of clinical traumatology in the UK. The videos have been endorsed by the Faculty of Pre Hospital Care (RCSEd) and London's Air Ambulance.
The videos are narrated by Ukrainian TV presenter and activist Timur Miroshnychenko. They have been translated into Ukrainian and Russian. An English version has been narrated by the British TV presenter and historian Dan Snow
The charities and doctors involved in this partnership are changing the way first aid training is delivered in conflicts. As we're seeing in Ukraine, civilians are on the frontline, and this format means people without prior training will be able to equip themselves with simple life-saving skills. By harnessing the immediacy and shareability of social media, we hope this information will reach the greatest number of people and save lives. These videos can be stored, shared and used as a resource at the point of care, which understandably is something traditional first aid teaching cannot achieve

Simon Jackson, Nick Rhead and Tom Kirschen
---
The support
The films were recorded and produced by Objekt at London's Air Ambulance helipad base. Chloé Rissanen co-ordinated digital marketing. Standard Projects developed the Civilian First Aid brand and logo. All partners in collaboration have their time free of charge.
Partner organisations providing logistics, volunteers, advice and guidance include StreetDoctors, London's Air Ambulance, citizenAID and the Pre-Hospital Care Faculty (RCSEd).
---
It is hoped that by knowing what to do, citizens will be empowered to provide key pre-hospital care and reduce the number of casualties.
---
References
Civilian First Aid
Media
Supporters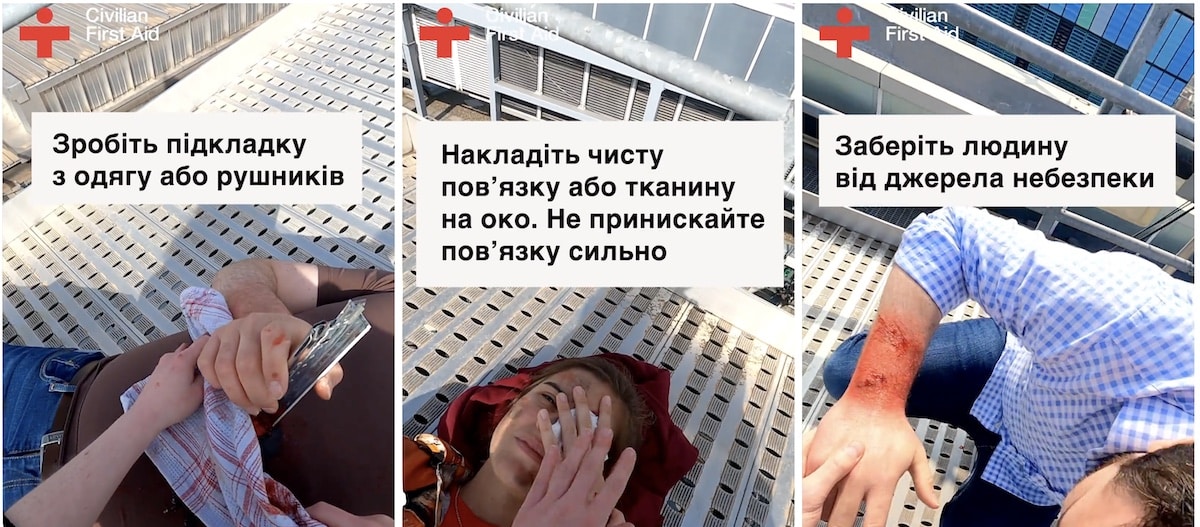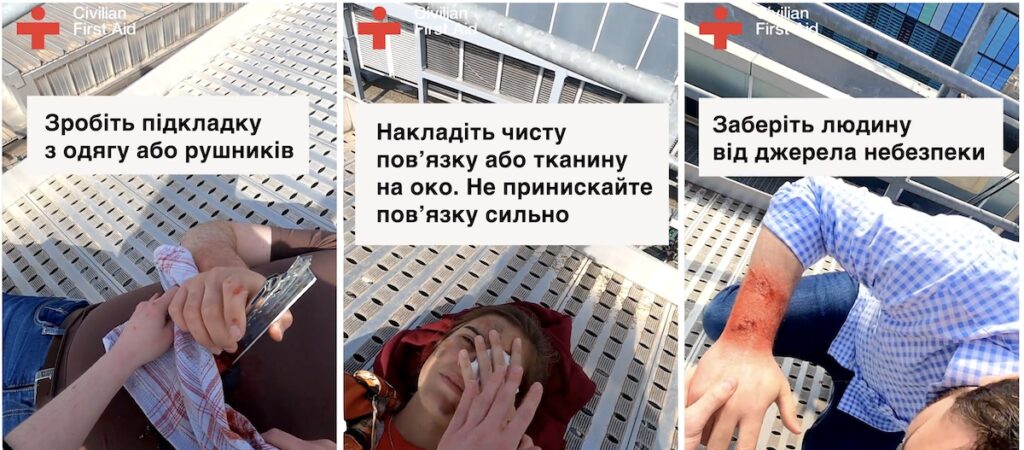 BA MA (Oxon) MBChB (Edin) FACEM FFSEM. Associate Professor Curtin Medical School, Curtin University. Emergency physician, Sir Charles Gairdner Hospital.  Passion for rugby; medical history; medical education; and asynchronous learning #FOAMed evangelist. Co-founder and CTO of Life in the Fast lane | Eponyms | Books | Twitter |