Cornelia Catharina de Lange (1871 – 1950) was a Dutch pediatrician.
de Lange was at the forefront of education for women in the Netherlands. She fought the prejudice against women in the 1800s an era that deemed the medical profession inappropriate for women. As secretary for the Dutch Association for the Protection of Infants, she worked hard to establish health care centers for infants and wrote books and brochures about child care for a wider audience.
Cornelia de Lange made significant contributions in paediatric neurology. She undertook her own pathological and histological studies and published several books as well as some 250 papers.
Dr. de Lange's contributions to the medical field earned her a knighthood from the Dutch government in 1947.
---
Biography
Born 24 June 1871 in Alkmaar, Netherlands. Her father was a lawyer and member of dutch parliament.
1891 – Commenced study in chemistry at the University of Amsterdam but changed courses to medicine after 6 months.
1892 – Co-founded Dicendo Discentes Docemus (DDD) with Johanna van Maarseveen – a women's student association seen as a forerunner of the female student associations that became prevalent in the Netherlands from 1898.
1897 – Graduated medicine from the University of Amsterdam (the fifth woman in the Netherlands). Conferred doctor of medicine, the fourth woman in the Netherlands to defend her medical thesis: Vergelijkende aschanalyses.
1898 – Worked as a general practitioner with a special interest in paediatrics in Amsterdam.
1907 – Started work as a paediatric specialist at Emma Kinderziekenhuis (Amsterdam's Children's Hospital) where she helped found the first infants ward in the Netherlands.
1927-1938 – Chair of paediatrics, University of Amsterdam. First female full professor of Medicine and first female full professor in the Netherlands.
1929-1935 – President of the Dutch Association of Paediatricians.
1935 – After her resignation as a professor she returned to the Emma Kinderziekenhuis to continue her work. She acted as superintendent of the hospital during World War II.
1947 – Awarded a Knighthood from the Dutch Government- Knight in de Orde van Oranje-Nassau.
During her career she was a member of the editorial board of Nederlandsch Tijdschrift voor Geneeskunde (NTvG); Acta Paediatrica Scandinavica; and Annales Paediatrici. She was also a board member of the Nederlandsche Vereeniging for Paediatrics.
Died 28 January 1950. Her last scientific paper was published 3 months before her death.
---
Medical Eponyms
Cornelia de Lange syndrome (CdLS)
Cornelia de Lange syndrome is a developmental disorder that affects many parts of the body. The features of this disorder vary widely among affected individuals and range from relatively mild to severe. This multisystem malformation syndrome is recognized primarily on the basis of characteristic facial dysmorphism (low anterior hairline, arched eyebrows, synophrys, anteverted nares, maxillary prognathism, long philtrum, thin lips, and 'carp' mouth) in association with prenatal and postnatal growth retardation, mental retardation and, in many cases, upper limb anomalies. [aka Brachmann-de Lange syndrome]
CdLS is caused by a mutation in one of severn genes which code for the cohesin complex; a group of proteins essential in prenatal development. Inheritance is in a autosomal dominant or X-linked manner affecting between 1 in 10,000 – 30,000 children. Diagnosis is either made clinically based on the classical characteristics or by genetic testing.
Children with this disease are expected to reach adulthood and there are reported cases of individuals over 50 years of age with the condition. Management incorporates a multidisciplinary team approach and varies depending on the symptoms each patient presents with. It may include nutritional supplements, medications to prevent seizures and surgery to treat skeletal, gastrointestinal or cardiac abnormalities. Screening for common malformations (including cardiac and renal) and ongoing surveillance for complications of the disease is important.
1916 – The German physician, Winfried Robert Clemens Brachmann (1888–1969), provided the first documentation of the condition in his in a 19-day old infant who died of pneumonia while he was practicing at the Children's Hospital of Dresden [1916; 84: 225–235].
1933 – de Lange described the condition following observations she had made in two unrelated girls. Not venturing to give the syndrome her own name she called it Typus Degenerativus Amstelodamensis, using the old name of the town where the children lived. In 1938 de Lange published a second paper describing further cases and follow up of the original children with the syndrome.
Other eponyms
Cornelia de Lange medal: On November 29, 1985, the first Cornelia de Lange Medal was awarded by the Dutch Society for Pediatric Neurology to Dr Jean Aicardi (1926-2015). The medal was designed by Prof. E. Claus, affiliated with the National Academy of Visual Arts in Amsterdam. The image of Cornelia de Lange was chosen because she was the first in the Netherlands to show a profound interest in neurological syndromes in childhood.
The Cornelia de Lange Syndrome (CdLS) Foundation: American non-profit organization that has served individuals with CdLS and their families since 1981. The Foundation's mission is reflected in its slogan: Reaching Out, Providing Help, and Giving Hope.
---
Major Publications
---
Notable quotables
…dan geloof ik, dat de kinderarts de zorgeloosheid van het kind uoor een wijle tot de zijne ban maken. Dat hij kan fladderen met de vlinders, kan dartelen met de lammeren, kan kraaien met de zuigelingen, dat in hem iets is, en iets blijfi van de eeuwige jeugd.

de Lange, 1932
…then I believe that the pediatrician will be able to live carefree like a child. They will flutter with the butterflies, frolic with lambs, coo with babies and retain deep inside something of eternal youth.

de Lange, 1932
---
References
Biography
Eponymous terms
---
eponym
the person behind the name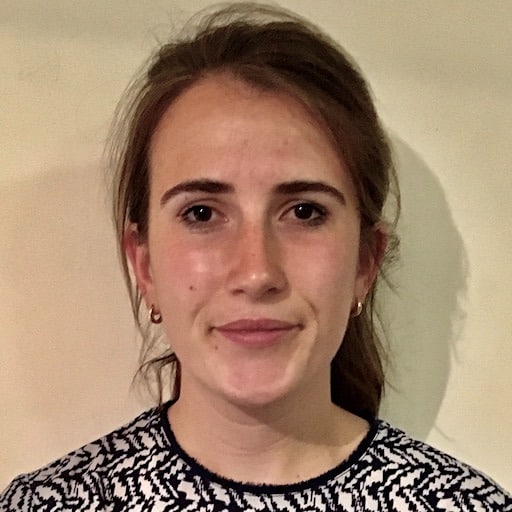 Studied at University of Leeds-MBChB and Microbiology in Relation to Medicine BSc. British doctor currently working in Emergency Medicine in Perth, Australia.
Associate Professor Curtin Medical School, Curtin University. Emergency physician MA (Oxon) MBChB (Edin) FACEM FFSEM Sir Charles Gairdner Hospital.  Passion for rugby; medical history; medical education; and asynchronous learning #FOAMed evangelist. Co-founder and CTO of Life in the Fast lane | Eponyms | Books | Twitter |