A Twitter response to anonymous anti-SMACC sentiment pervading the Twittiverse by David Hartin
The guys @smaccteam don't need to defend #SMACC but I'm doing it anyway.
I feel the need as an ordinary #SMACC delegate for the last four conferences to make a statement.
I don't speak for anyone else nor would I want to – the other delegates are intelligent and erudite enough to speak for themselves.
I have no personal relationships with the founders of #SMACC (Hell, I've never spoken to them IRL) and no financial disclosure – I come here out of my hard earned.
I'm a grown-up and as an adult I make my own decisions about what I do, who I speak to and who I listen to.
I left my family in the UK 10 days ago, deciding to come half way around the world to this conference. Why?
Because I've done it before.
Three times.
I've never been disappointed.
I've sometimes learnt something new. I've sometimes unlearnt things that were wrong. I've ALWAYS been inspired. To be better.
When criticism has come they have tried to do better. I have criticised myself – the organisers have asked for feedback, listened and acted on that feedback. The Code of Conduct was a response to feedback and as such, it's hard to understand how the Organising Committee (OC) could do more.
I've sometimes decided to make beneficial changes in my life, in times of great stress, that benefit me, my family and the patients I serve.
Sometimes (despite my best intentions) I fail.
#FOAMed & #SMACC have been the conduits for my change.
I am a better doctor and a better man for having made those changes.
I have made connections (and friends) that would not have been possible without the worlds of Social Media And Critical Care.
I have gone back to my District General Hospital ED and said "Hey! We can be better! Let me tell you how…"
Not REBOA; Not ECMO; Not cracking chests; Nor "owning the airway" or "BOSHING" anyone
But…
Being kind…
Knowing about elderly care…
Analgesia…
Teaching…
Training…
Simulation…
Ultrasound…
Appraising the evidence…
Self-appraisal…
Team building…
All of these things are available at #SMACC for those who want them. I did a chest procedures (thoracotomy) course recently because Ipswich is a bit 'stabby' right now.
So why am I here?
To be inspired.
Not to do the stupid thing with the O2 piping and pressure bag…. Or social media stunts, which is why I get really hacked off with accounts from medics who (quite apart from comparing SMACC to a Nazi) have nothing to offer but empty rhetoric and negativity.
They are to be pitied, not condemned. So, what's the message?
Don't block them – giggle! I usually do! I even got retweeted by one tonight – greatest Twitter moment in 10 years!
Don't get triggered like I got.
P&L
EM Consultant, Ipswich. NornIron ex-pat. Cyclist. Cricket tragic. Ulster & Ireland rugby. EBM. Dogmalysis. Nascent collaborative researcher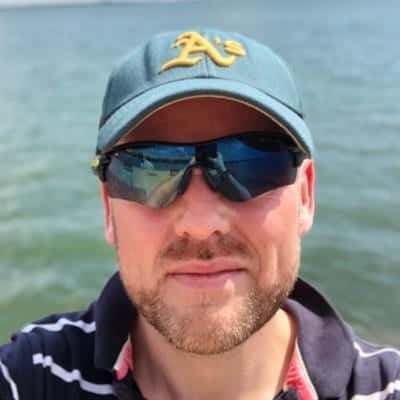 EM Consultant, Ipswich
BA MA (Oxon) MBChB (Edin) FACEM FFSEM. Associate Professor Curtin Medical School, Curtin University. Emergency physician, Sir Charles Gairdner Hospital.  Passion for rugby; medical history; medical education; and asynchronous learning #FOAMed evangelist. Co-founder and CTO of Life in the Fast lane | Eponyms | Books | Twitter |