Ella Hutzler Oppenheimer (1897 – 1981) was an American pathologist.
A pioneer in the field of paediatric pathology and an amateur conchologist, Oppenheimer worked at Johns Hopkins department of Pathology from 1924 to 1980.
Her main research interests laid in in epituberculosis, vaccinia, rubella, congenital heart disease, endocardial fibroelastosis and cystic fibrosis. Oppenheimer is eponymously remembered for her description of Landing-Oppenheimer syndrome in 1959.
---
Biography
1897 – Born 9 September in Baltimore, Maryland, the only child of Cora Hutzler and Henry Oppenheimer.
1918 – Attended A.B. Goucher College and awarded an A.B degree.
1919-1924 Johns Hopkins School of Hygiene and Pubic Health, then transferred to the Johns Hopkins University School of Medicine, receiving an MD degree in 1924.
1925 – Married stockbroker Henry S. Miller and promoted to Instructor of the Pathology department, John Hopkins University School of Medicine.
1945-1953 Assistant professor of pathology, Johns Hopkins University School of Medicine.
1954-1970 Associate professor, Johns Hopkins University School of Medicine.
1970-1981 Associate professor emeritus, Johns Hopkins University School of Medicine.
1975-1976 – President of the paediatric Pathology Club
1973 – Honorary Doctor of Science, Goucher College.
1975 – President of the Pediatric Pathology Club.
1981 – Died 13 January in Pikesville, Baltimore.
Ella earned the enormous respect of her peers during an era in which discrimination of women was rampant; maintained the freedom to pursue her diverse hobbies; and allocated the energy to raise a family and sustain a marriage.

Rosethal D, Viglione M 2003
Students thrived on her decisive, no-nonsense approach. She created both interest and desire to learn. There was awe of her – and let us face it – a certain amount of fear, too. Not that fear is always a bad thing pedagogically when it is so obviously mixed with the underlying warmth and understanding which Dr. Oppenheimer also imparted. She had that rare attribute of knowing how to both comfort the afflicted and to afflict the comfortable.

Yardley, J (MD)
Medical Eponyms
Landing-Oppenheimer syndrome (1957, 1959)
Landing-Oppenheimer syndrome describes a form of neuronal ceroid lipofuscinosis. Transmitted as an autosomal recessive trait, lipidosis is characterised by an increased susceptibility to infection and ceroid infiltration of the liver, spleen and small intestine.
The syndrome is defined in two papers:
Landing-Oppenheimer syndrome is described in Oppenheimer's "Ceroid storage disease in childhood", in which two cases are reported. In both cases there demonstrated a long history of nutritional disturbance and liver cirrhosis was found at necropsy. In the first case, "lipidoses" was described, with numerous Ceroid-filled cells in the spleen, liver and intestinal mucosa. In the second, ceroid deposition occurred in liver macrophages. No ceroid was found in smooth muscle or other parenchymal cells as is in vitamin E deficiency.
---
Major Publications
---
References
Biography
Eponym
---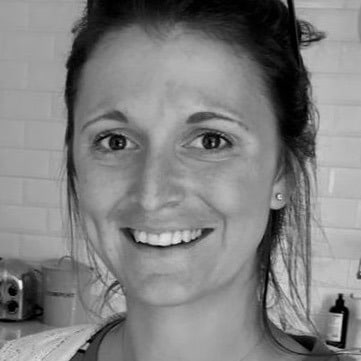 Graduated from Cardiff Medical School in 2017 with MBBCh and BSc in Psychology and Medicine. Currently working as a doctor in the emergency department at Sir Charles Gairdner Hospital in Perth, Australia.
BA MA (Oxon) MBChB (Edin) FACEM FFSEM. Associate Professor Curtin Medical School, Curtin University. Emergency physician, Sir Charles Gairdner Hospital.  Passion for rugby; medical history; medical education; and asynchronous learning #FOAMed evangelist. Co-founder and CTO of Life in the Fast lane | Eponyms | Books | Twitter |