Ellen Damgaard Andersen (1939 – ) Danish physician.
In 1971, Andersen and her colleagues (Peter Krasilnikoff and Hans Overad) published the case of an 8-year-old child who suffered episodes of paralysis, extrasystoles and characteristic developmental abnormalities (low set ears, hypertelorism, mandibular hypoplasia, broad root of nose, clinodactyly). The disorder known as Andersen syndrome or Andersen-Tawil syndrome.
---
Biography
---
Medical Eponyms
Andersen Syndrome (1971)
Autosomal dominant trait with clinical manifestations including potassium sensitive periodic paralysis, prolongation of the QT interval, ventricular arrhythmias, and characteristic physical features including low-set ears, micrognathia, and clinodactyly. [OMIM #170390]
[aka *Andersen-Tawil syndrome (ATS); long QT syndrome 7; Andersen cardiodysrhythmic periodic paralysis]
1971 – Andersen et al reported the case of an 8-year-old boy with short of stature, hypertelorism, broad nasal root, mandibular hypoplasia, scaphocephaly, and clinodactyly V, as well as a defect of the soft and hard palate.
1994 – Tawil et al used the designation Andersen syndrome for the clinical triad of potassium-sensitive periodic paralysis, ventricular ectopy, and dysmorphic features. They found reports of 10 patients and added 4 new patients in 3 kindreds. All the patients had potassium-sensitive periodic paralysis without myotonia indistinguishable from other forms of hyperkalemic periodic paralysis. Tawil emphasized the variability of both the dysmorphic features and the cardiac manifestations.
---
Major Publications
---
References
Biography
Eponyms
---
Cite this article as:
Jenny Stuart-Smith and Mike Cadogan, "Ellen D. Andersen," In:
LITFL - Life in the FastLane
, Accessed on March 29, 2023,
https://litfl.com/ellen-d-andersen/
.
---
eponym
the person behind the name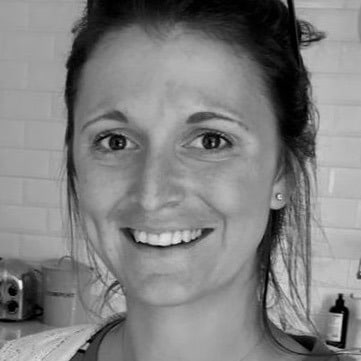 Graduated from Cardiff Medical School in 2017 with MBBCh and BSc in Psychology and Medicine. Currently working as a doctor in the emergency department at Sir Charles Gairdner Hospital in Perth, Australia.
Associate Professor Curtin Medical School, Curtin University. Emergency physician MA (Oxon) MBChB (Edin) FACEM FFSEM Sir Charles Gairdner Hospital.  Passion for rugby; medical history; medical education; and asynchronous learning #FOAMed evangelist. Co-founder and CTO of Life in the Fast lane | Eponyms | Books | Twitter |