Ellen Damgaard Andersen (1939 – ) Danish physician.
In 1971, Andersen and her colleagues (Peter Krasilnikoff and Hans Overad) published the case of an 8-year-old child who suffered episodes of paralysis, extrasystoles and characteristic developmental abnormalities (low set ears, hypertelorism, mandibular hypoplasia, broad root of nose, clinodactyly). The disorder known as Andersen syndrome or Andersen-Tawil syndrome.
---
Biography
Born 10 July 1939
University Hospital of Copenhagen, Copenhagen, Denmark
---
Medical Eponyms
Andersen Syndrome (1971)
Autosomal dominant trait with clinical manifestations including potassium sensitive periodic paralysis, prolongation of the QT interval, ventricular arrhythmias, and characteristic physical features including low-set ears, micrognathia, and clinodactyly. [OMIM #170390]
[aka *Andersen-Tawil syndrome (ATS); long QT syndrome 7; Andersen cardiodysrhythmic periodic paralysis]
1971 – Andersen et al reported the case of an 8-year-old boy with short of stature, hypertelorism, broad nasal root, mandibular hypoplasia, scaphocephaly, and clinodactyly V, as well as a defect of the soft and hard palate.
1994 – Tawil et al used the designation Andersen syndrome for the clinical triad of potassium-sensitive periodic paralysis, ventricular ectopy, and dysmorphic features. They found reports of 10 patients and added 4 new patients in 3 kindreds. All the patients had potassium-sensitive periodic paralysis without myotonia indistinguishable from other forms of hyperkalemic periodic paralysis. Tawil emphasized the variability of both the dysmorphic features and the cardiac manifestations.
---
Major Publications
Andersen ED, Krasilnikoff PA, Overvad H. Intermittent muscular weakness, extrasystoles and multiple developmental anomalies. A new syndrome? Acta Paediatr Scand. 1971; 60: 559–564.
Pietersen AH, Andersen ED, Sandøe E. Atrial fibrillation in the Wolff-Parkinson-White syndrome. Am J Cardiol. 1992;70(5):38A-43A
Gulløv AL, Koefoed BG, Petersen P, et al. Fixed minidose warfarin and aspirin alone and in combination vs adjusted-dose warfarin for stroke prevention in atrial fibrillation: Second Copenhagen Atrial Fibrillation, Aspirin, and Anticoagulation Study. Arch Intern Med. 1998;158(14):1513-1521.
---
References
Biography
Eponyms
Tawil R, Ptacek LJ, Pavlakis SG, et al. Andersen's syndrome: potassium-sensitive periodic paralysis, ventricular ectopy, and dysmorphic features. Ann Neurol. 1994;35(3):326-330.
Veerapandiyan A, Statland JM, Tawil R. Andersen-Tawil Syndrome. In: Adam MP, Ardinger HH, Pagon RA, et al., eds. GeneReviews®. Seattle (WA): University of Washington, Seattle; November 22, 2004.
---
eponym
the person behind the name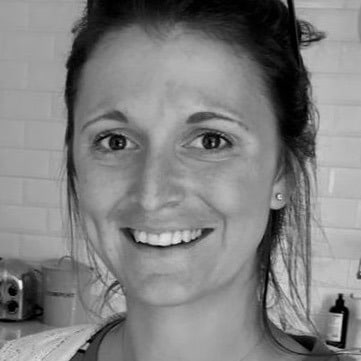 Graduated from Cardiff Medical School in 2017 with MBBCh and BSc in Psychology and Medicine. Currently working as a doctor in the emergency department at Sir Charles Gairdner Hospital in Perth, Australia.