---
Biography
Born on 21 March, 1915 – Brooklyn, Kings, New York
Educated in Marquette Medical School, Wisconsin
1950 – Harlem Hospital
1958 – Operated on Martin Luther King Jr. along with Dr John Cordice and Dr Leo Maitland following attempted assassination by Izola Curry
Died on October 14, 1985
---
Medical Eponyms
Naclerio 'V sign' (1957)
Radiographic evidence of a V-shaped collection of air in the left lower mediastinum, along the diaphragm and seen in pneumomediastinum.
First described by Naclerio in two case reports as "the Iinear roentgen density corresponded to the fascial pIanes of the mediastinal and diaphragmatic pleurae in the region of the Iower esophagus" in relation to spontaneous oesophageal rupture.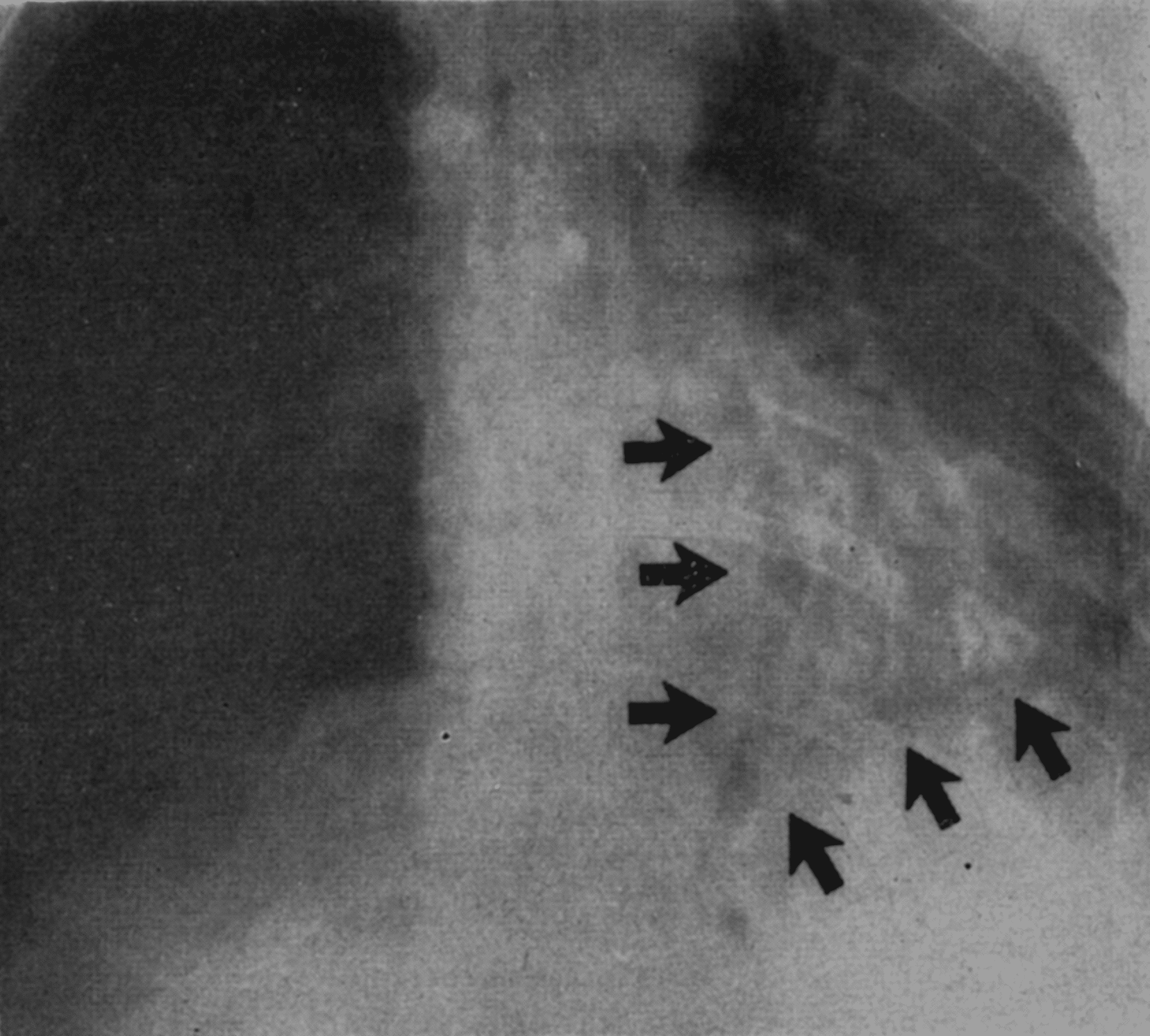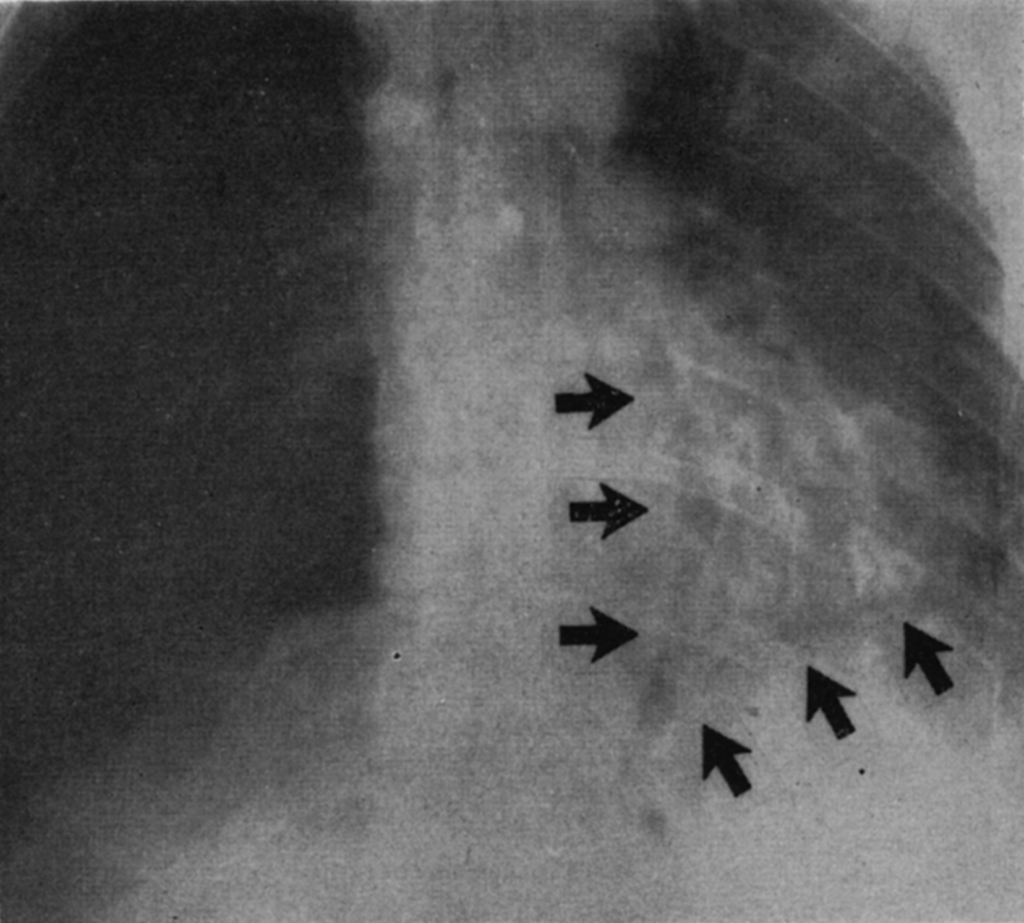 A second V sign was later described as gas outlining the superior margins of the brachiocephalic veins at their confluence.
---
Major Publications
---
Contorversies
In 1958, the operation to save Dr. Martin Luther King Jr. life was planned by the trio of surgeons of Naclerio, Cordice and Maitland. They however delayed the surgery to await Dr Aubré Maynard. Maynard was Chief of the Surgery at the time, but had less knowledge of thoracic surgery than Naclerio.
During the surgery it is stated that Maynard attempted to pull out the blade prematurely. Maynard was given the opportunity to remove the blade by trio as a sign of respect. After the blade had been removed Maynard left the operating room to discuss the success leaving the trio to close King's chest.
Later it is stated Maynard made a number of fabrications about the details of the operation.
Naclerio went on to have a long friendship with Dr. Martin Luther King Jr. often exchanging letters.
---
References
Biography
Eponymous terms
---
[cite]
---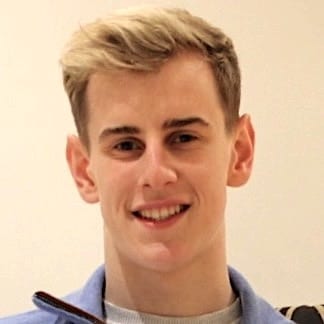 Graduated Medicine in 2020 from Queens University Belfast. Interested in Internal Medicine.
BA MA (Oxon) MBChB (Edin) FACEM FFSEM. Associate Professor Curtin Medical School, Curtin University. Emergency physician, Sir Charles Gairdner Hospital.  Passion for rugby; medical history; medical education; and asynchronous learning #FOAMed evangelist. Co-founder and CTO of Life in the Fast lane | Eponyms | Books | Twitter |