Emma Louise Call (1847 – 1937) was an American physician and obstetrician.
Call was one of the first female physicians in the United States, and was the first female member of the Massachusetts State Medical Society. She gave much of her time to teaching younger women clinical medicine and obstetrics.
Call is eponymously remembered for her description of Call-Exner bodies in 1875.
---
Biography
1847 – Born in Newburyport, Massachusetts.
1869 – Worked as an intern with Amanda Sanford, Eliza Mosher, Anna Searing and Elizabeth Gerow at the New England Hospital for Women and Children.
1870 – Enrolled as one of the first 18 female medical students admitted to the University of Michigan, October 1870.
1873 – MD, Graduated medicine with honours, University of Michigan. MD thesis: "Arrangement of Neurine in the Cerebro-Spinal Axis".
1873-1875 – Post-graduate studies in Vienna under physiologist, Siegmund Exner (1846–1926).
1875-1902 – Attending physician at the New England Hospital for Women and Children.
1878 – One of the founding members of the New England Women's Medical Society.
1882-1887 – Attending physician to the Massachusetts Infant Asylum.
1884 – First female member of the Massachusetts State Medical Society.
1902-1920 – Consulting obstetrician, New England Hospital for Women and Children
1937 – Died at the age of 90 on 3 May
I entered the Medical Department of the University the first year that women were admitted. The first class of women…were naturally the objects of much attention critical or otherwise (especially critical) so that in many ways it was quite an ordeal. I believe that only one of the medical faculty was even moderately in favor of the admission of women, so that it speaks well for their conscientiousness when I say (with possibly one exception) we felt that we had [a] square deal from them all.

Emma Louise Call, 1924
---
Medical Eponyms
Call-Exner bodies (1875)
Call-Exner bodies are small follicle-like structures that punctuate the sheet-like arrangement of 30-60% of granulosa cell tumours (GCTs).
GCTs are rare sex cord stromal tumours of the ovary, made up of granulosa cells (sex cord) and stromal cells (thecal cells or fibroblasts) which often secrete oestrogen. They are made up of amorphous, eosinophilic, periodic acid-Schiff-positive hyaline material surrounded by granulosa cells, and appear as rosettes of granulosa cells surrounding an eosinophilic material.
In 1875, Emma L. Call and Siegmund Exner described tiny cells among the ovarian granulosa cells in the rabbit ovary which resembled ova. They suggested that these may arise from the epithelium of the Graafian follicle as well as from the germinal epithelium.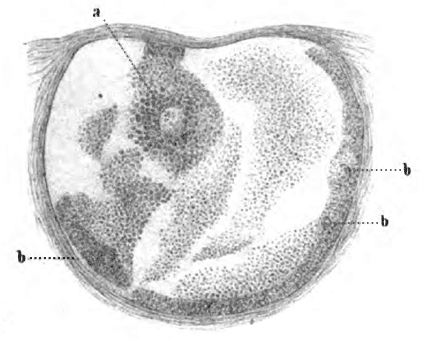 Fig. 1. Graafian follicle of an adult non-pregnant rabbit. In (a) the follicle egg, in (b) the cells described. Magnified 34x
These vacuolar areas of cystic degeneration surrounded by granulosa cells are indicative of granulosa growth and their presence can be an aid to the diagnosis of granulosa cell tumours, which often have a variable microscopic pattern. In the classic variety, the granulosa cells are arranged in clusters around the cystic cavity – Call–Exner bodies or rosettes.
Call-Exner-like areas can also be observed in gonadoblastomas; sclerosing stromal tumours of the ovary; and in endometrioid carcinoma of the ovary.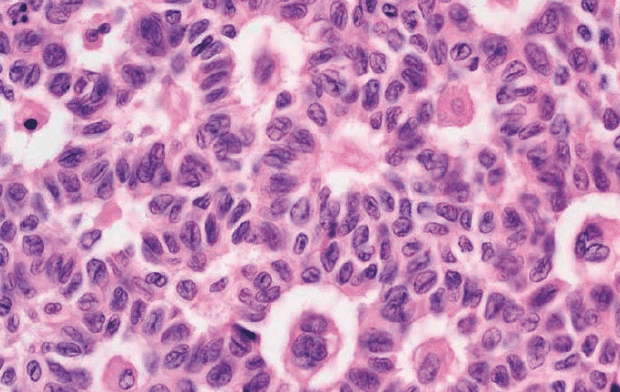 ---
Major Publications
---
References
---
eponym
the person behind the name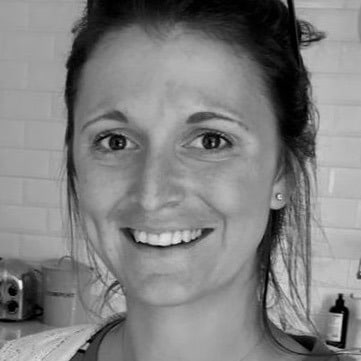 Graduated from Cardiff Medical School in 2017 with MBBCh and BSc in Psychology and Medicine. Currently working as a doctor in the emergency department at Sir Charles Gairdner Hospital in Perth, Australia.
Associate Professor Curtin Medical School, Curtin University. Emergency physician MA (Oxon) MBChB (Edin) FACEM FFSEM Sir Charles Gairdner Hospital.  Passion for rugby; medical history; medical education; and asynchronous learning #FOAMed evangelist. Co-founder and CTO of Life in the Fast lane | Eponyms | Books | Twitter |