Network Five: Paediatrics
Network Five: Episode 15 – Paediatrics
Guest Speakers – Dr Kerf Tan (FACEM) and Dr Karl Pobre (paediatrician and paediatric emergency medicine specialist) – Sydney, Australia.
Part 1
In this episode, we discuss rates of delayed diagnosis of appendicitis and its complications across various racial groups. The interlude segment will be presented by paediatric emergency physician, Dr Karl Pobre.
---
Part 2
In this second part of the series, we discuss the implications of family presence during paediatric cardiac arrest. The second interlude segment will be presented by Dr Kerf Tan.
---
Part 3
In this final part of the series on paediatrics, we discuss some of the challenges that children diagnosed with autism spectrum disorder and ADHD encounter during hospital presentations.
---
These episodes were produced with help of HETI's Emergency Medicine Training Network 5. Please send us an email to let us know what you thought. You can contact us at [email protected]
---
Network Five
Emergency Medicine Journal Club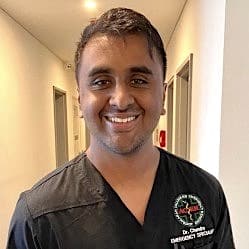 FACEM in Westmead and Nepean Hospitals in Sydney, Australia. Lead on Network Five Emergency Medicine Journal Club. I have a special interest in medical education, research and simulation.