Ester Elisabeth Grönblad (1898 – 1970) was a Swedish ophthalmologist.
Grönblad owned a summer house in Furusund and became very interested in Furusund's history – she was a devoted collector of historical documents, wrote several articles and also a book about the small archipelago community, "Furusund, an archipelago center, People and the environment for four centuries " (1970). A road in Furusund has been named after her, Ester Grönblads väg.
Eponymously remembered for her description of Grönblad-Strandberg syndrome (1929).
---
Biography
---
Medical Eponyms
Grönblad syndrome (1929)
Also known as: Pseudoxanthoma elasticum; PXE; Groenblad-Strandberg syndrome.
Grönblad syndrome, is a genetic disease that causes mineralisation of elastic fibres in certain tissues; most commonly the eyes and skin, and later in the blood vessels in the form of premature atherosclerosis. Diagnostic criteria for this disease include the presence of angioid streaks in the retina, and the typical appearance on skin biopsy.
Ester Grönblad's name is connected to the pseudoxanthoma elasticum whose systemic importance she pointed out in 1929 alongside the Swedish dermatologist James Victor Strandberg (1883-1942).
Her thesis on Angoid streaks – pseudoxanthoma elasticum was accepted as thesis by Karolinske Institutet, Stockholm, and published in Acta Ophthalmologica Vol 10(1) in 1932.
Drei Patienten, die an der seltenen, unter dem Namen "Angioid Streaks" bekannten Augenkrankheit litten, wiesen gleich zeitig eine eigentiimliche Hautkrankheit auf Bei zwei von den Fallen waren die Veranderungen (in Axillen und Inguina) jes doch so unbedeutend, dass die Patienten selbst nichts davon wussten. Bei der dermatologischen, von Dr. J. Strandberg vors genommenen Untersuchung, zeigte sich, dass diese Patienten an Pseudoxanthoma elasticum (Darier) litten und histologisch chas rakteristische Veranderungen aufwiesen Degeneration der elastischen Substanz in der Kutis. Zwei von den Patienten (der dritte ist noch nicht untersucht) zeigen auch Veranderungen am Herzen und an den Gefassen. Es handelt sich wahrscheinz lich um eine allgemeine Erkrankung der elastischen Substanz im Korper, wobei u. a. die Augen eine Pradilektionsstelle bilden. Weitere Untersuchungen sind im Gang.
Three patients suffering from the rare eye disease known as "angioid streaks" had a peculiar skin disease at the same time. In two of the cases, the changes (in the axillae and groin) were so insignificant that the patients themselves did nothing knew about it. Dr. J. Strandberg's dermatological study showed that these patients suffered from pseudoxanthoma elasticum (Darier) and exhibited the histologically characteristic changes of degeneration of the elastic substance in the cutis. Two of the patients (the third has not yet been examined) also show changes in the heart and blood vessels. It is probably a general disease of the elastic substance in the body with the a predeliction for the eyes. Further investigations are in progress.
---
Major Publications
---
Controversies
---
Personal communication
With sincere thanks to Bengt Rinaldo, Dr Magnus Gjötterberg and the FKF (The Furusund Cultural Association) for their assistance in gathering the original documents required to complete this biography.
---
References
---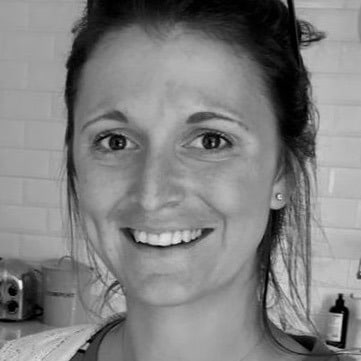 Graduated from Cardiff Medical School in 2017 with MBBCh and BSc in Psychology and Medicine. Currently working as a doctor in the emergency department at Sir Charles Gairdner Hospital in Perth, Australia.
BA MA (Oxon) MBChB (Edin) FACEM FFSEM. Associate Professor Curtin Medical School, Curtin University. Emergency physician, Sir Charles Gairdner Hospital.  Passion for rugby; medical history; medical education; and asynchronous learning #FOAMed evangelist. Co-founder and CTO of Life in the Fast lane | Eponyms | Books | Twitter |