French language FOAM – Free Open Access Meducation (#FOAMed) – Medical education for anyone, anywhere, anytime. The collaborative hashtag #FOAMed was first coined in June 2012 in a pub in Dublin, over a pint of Guinness during ICEM 2012.
Selection of updated resources primarily written in French emanating from countries including France, Canada, and Belgium. [#frenchFOAMed, #frOAMed, #FOAMed, #FOAMfr]
ABCmed est un site web indépendant, qui ne reçoit pas d'argent des pharmaceutiques, entreprise prothétique ou tout autre compagnie. Il est proposé afin d'améliorer l'accès au Free Open Access Meducation (FOAMed) a un public francophone dans le cadre ou la plupart des sites FOAM sont rédigés en anglais. [@SwissCEM]
Nous sommes une communauté francophone indépendante de mordus en soins critiques unis par une passion commune : offrir des soins critiques de qualité. En tant que ressource de formation médicale gratuite en ligne, FrancoFOAM propose un contenu objectif et fondé sur des preuves faisant partie intégrante de la confiance de notre public et de notre mission: offrir des soins critiques de qualité. [@Francofoam1]
La SAMUf est une association belge regroupant de jeunes médecins assistants en médecine d'urgence issus des trois principales universités francophones du pays (Université de Liège, Université Libre de Bruxelles, Université Catholique de Louvain)
e-Formation en médecine d'urgence est un site médical pour les médecins, les étudiants et tous les professionnels de santé et de secours. [Facebook]
Le REseau Nord Alpin des Urgences (RENAU) a comme objectif de structurer les filières et l'organisation des soins en médecine d'urgence au sein de l'arc nord alpin français. le Réseau Nord Alpin des Urgences mène des programmes d'amélioration de la qualité des soins en médecine d'urgence (cardio, trauma système, AVC, pédia, géronto) [@re_nau]
Je m'appelle Edvard et j'ai créé ce blog pendant mon internat dans le but de susciter la curiosité, la réflexion et l'échange dans notre belle spécialité qui est l'anesthésie-réanimation. Je souhaite partager avec vous mes découvertes, mes connaissances et mes réflexions. C'est un moyen pour moi de continuer à apprendre et à me perfectionner tout en permettant le partage de ces connaissances et découvertes avec mes lecteurs. [@Le Gazier]
Pas sur ma garde! Un blog #FOAMed sur la médecine aiguë. Urgences, Réa, Anesth et Pneumo. A bientôt sur le terrain… [@BLOCKCHOC1]
Dr Mathias Wargon. Médecin urgentiste, chef de service des urgences adultes et du SMUR dans un hôpital de Seine St Denis, je m'intéresse particulièrement aux problèmes d'organisation des urgences et de leur intégration au sein du système de soins. Bien évidemment, ce qui est écrit ici n'engage que moi.
"Il ne sert à rien de diagnostiquer trop vite, il faut échographier à point…" [@echo_urg]
Le site propose un lexique, une grande banque de données ECG et des références scientifiques… pour faire vivre le savoir. [@ECG.taboulet]
Balbutiements d'un étudiant en médecine qui s'intéresse aux ECG et à la médecine d'urgence, a parfois envie de prendre les patients dans ses bras et rêve d'un échographe portatif. [Facebook]
Other FOAMed Blogs
Non-FOAMed Blogs
Top MU – Transfert optimisé ses publications en médecine d'urgence
#FOAMed
Free Open Access Medical education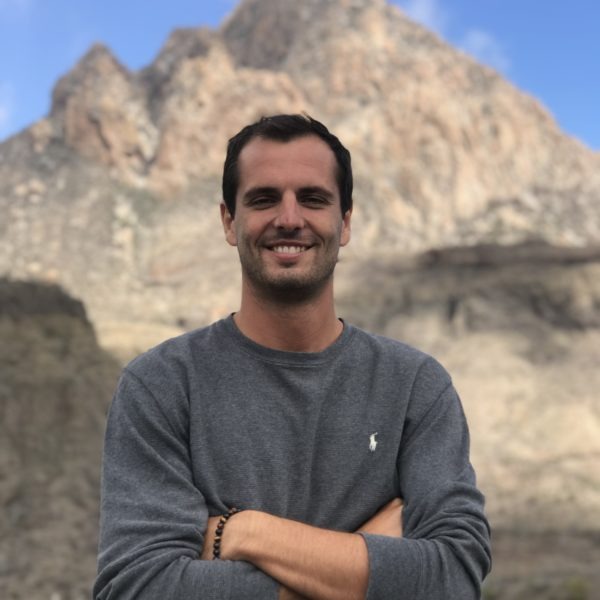 Resident medical officer in emergency medicine MB ChB (Uni. Dundee)  MRCS Ed. Avid traveller, yoga teacher, polylinguist with a passion for discovering cultures.
BA MA (Oxon) MBChB (Edin) FACEM FFSEM. Associate Professor Curtin Medical School, Curtin University. Emergency physician, Sir Charles Gairdner Hospital.  Passion for rugby; medical history; medical education; and asynchronous learning #FOAMed evangelist. Co-founder and CTO of Life in the Fast lane | Eponyms | Books | Twitter |