Funtabulously Frivolous Friday Five 271
Just when you thought your brain could unwind on a Friday, you realise that it would rather be challenged with some good old fashioned medical trivia FFFF, introducing the Funtabulously Frivolous Friday Five 271
Question 1
What urological emergency can give you a 'crown tooth'?
Reveal the funtabulous answer

Extraperitoneal bladder rupture.

Extraperitoneal bladder rupture is the most common bladder injury (80-90% of cases) and often results from a pelvic fracture. Simple collections involved extravasated contrast in the perivesical space. Complex collections involved extension of solution into the thigh, scrotum or perineum. Treatment is most often urinary drainage via a Foley catheter.

Intraperitoneal bladder rupture is less common and is a result of an injury to the bladder dome creating a connection with the peritoneal cavity. Contrast will be seen in the parabolic gutters, rectovesical/rectouterine pouch or surrounding bowel loops. Treatment most often requires surgery.

Reference: All information and images from RadioGraphics – see slide show for more information and many more images.
---
Question 2

What is Mouzopoulus sign?
Reveal the funtabulous answer

The 'M' pattern of the greater and lesser trochanters seen with a posterior shoulder dislocation.

Dr George Mouzopoulos reviewed 14 AP X-rays of patients with proven posterior shoulder dislocations and found his eponymous sign was present in 12 cases. In comparison the trough sign was present in only 9 cases. False positives can be seen with internal rotation of the shoulder.

Other signs of a posterior shoulder dislocation include:

Light bulb sign: fixed internal rotation of the humeral head which takes on a rounded appearance.
Loss of normal half-moon overlap sign: the glenoid fossa appears vacant due to the lateral displacement of the humeral head.
Trough sign: dense vertical line in the medial humeral head due to impaction of the humeral head.
Rim sign: widened glenohumeral joint >6mm

Rim sign from radiopaedia: Case courtesy of Dr Alexandra Stanislavsky, Radiopaedia.org, rID: 10778

Additional resources: See Startradiology for a comprehensive review of shoulder injuries and LITFL Posterior shoulder dislocation

Reference: Mouzopoulos G. The "Mouzopoulos" sign: a radiographic sign of posterior shoulder dislocation. Emergency Radiology 2010;17(4):317-320
---
Question 3

What is the Lake Wobegon effect?
Reveal the funtabulous answer

Psychologist David Myers, the Lake Wobegon Effect is that

…for nearly any subjective and socially desirable dimension … most people see themselves as better than average (Myers, 1998).

Lake Wobegon is a fictional Minnesota town that featured in the writings of Garrison Keillor, where "all the women are strong, all the men are good-looking, and all the children are above average."

Ironically, Keilor himself criticised the effect's nomeclature – stating that "…in keeping with their Scandinavian heritage, Wobegonians prefer to downplay, rather than overestimate, their capabilities or achievements".

Myers DG. Psychology. New York, NY 1998
Wolf JH, Wolf KS. The Lake Wobegon effect: are all cancer patients above average? Milbank Q. 2013 Dec;91(4):690-728 [PMC3876187]
---
Question 4
Just before home time you pick up a simple eye chart. Patient states new onset blindness with a background of multiple psych diagnoses. You suspect the patient has a non-organic cause. How would you test for this?

Reveal the funtabulous answer

Menace reflex: It is the reflex blinking that occurs in response to the rapid approach of an object. The reflex comprises blinking of the eyelids, in order to protect the eyes from potential damage, but may also include turning of the head, neck, or even the trunk away from the optical stimulus that triggers the reflex
Mirror test: rotate a mirror before the 'blind' eye and observe for pursuit movements – people will stare at their eye and follow it if non-organic.
Optokinetic nystagmus: See video below, if it can be elicited the visual acuity is at least 6/60.
Simple tests of proprioception: i.e. get the patient to write their name, a non seeing subject will be able to perform these tasks with relative ease; the malingerer, believing these tasks to be vision-dependent, fails.

Reference: Beatty S. Non-organic visual loss. Psychogenic medicine. http://dx.doi.org/10.1136/pgmj.75.882.201
---
Question 5

What is jamais vu and what is the connection with St Valentine? (Just adding a little valentines trivia for you).
Reveal the funtabulous answer

Often described as the opposite of déjà vu, jamais vu involves a sense of eeriness and the observer's impression of seeing the situation for the first time, despite rationally knowing that he or she has been in the situation before.

Jamais vu and déjà vu are associated with partial seizures.

St Valentine is not only the patron saint of affianced couples but also of epilepsy, fainting, plague and beekeepers.

Reference: Epilepsy Advocate.
---
…and finally
---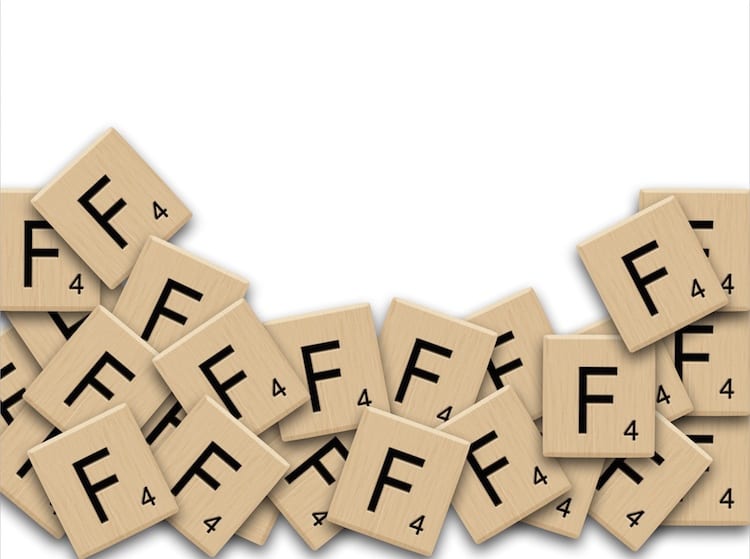 FFFF
Funtabulously Frivolous Friday Five
Dr Neil Long BMBS FACEM FRCEM FRCPC. Emergency Physician at Kelowna hospital, British Columbia. Loves the misery of alpine climbing and working in austere environments (namely tertiary trauma centres). Supporter of FOAMed, lifelong education and trying to find that elusive peak performance.