Funtabulously Frivolous Friday Five 290
Just when you thought your brain could unwind on a Friday, you realise that it would rather be challenged with some good old fashioned medical trivia FFFF, introducing the Funtabulously Frivolous Friday Five 290
Question 1
E-cigarettes, and more recently vaping devices, have been on the market since 2007. Which pulmonary complications have been attributed to these methods of chemical inhalation?
Hypersensitivity inhalational injury
Pneumonitis
Acute eosinophilic pneumonia
Diffuse alveolar haemorrhage.
All of the above.
Reveal the funtabulous answer

Unsurprisingly – all of the above.

A recent case report in 2018 described a thirty-three-year-old male with a background of diabetes and seizure disorder who presented to the ED with worsening dyspnoea and haemoptysis. Two weeks prior he had been treated with antibiotics for community acquired pneumonia but experienced minimal improvement. Upon further inquiry, the patient admitted to vaping for the past 2 months with overtly increased exposure time and has experimented on new flavours.

After CT (pictured), bronchoalveolar lavage and wedge resection biopsy, he improved gradually on steroids and, vitally, vaping cessation.

Chest CT scan on admission with diffuse ground glass opacity and bilateral patchy consolidation

Reference:
---
Question 2
An eight year old girl falls off her bicycle and tragically creates a Gartland III supracondylar fracture but with a strong pulse distally. She needs to go to theatre for reduction and fixation. What are the chances that her stomach will be empty after an appropriate period of 'fasting'.
Reveal the funtabulous answer

31%

That's right, less than one third. Unsurprisingly children (and frequently adults) who present to emergency are often stressed, in pain, and treated with opioid analgesics – all things known to slow gastric emptying and peristalsis. On ultrasound examination of stomach contents of 116 patients with 107 evaluable images, 69% of these were sonographically categorised as having a full stomach.

Pleasingly, there is little evidence that fasting status (or lack thereof) is linked in any meaning way to complications in anaesthesia or, in particular, ED performed procedural sedation. To quote BMJ:

"ASA guidelines for fasting prior to GA are based on questionable evidence, and there is high-level evidence that demonstrates no link between pulmonary aspiration and non-fasted patients. There is no reason to recommend routine fasting prior to procedural sedation in the majority of patients at the Emergency Department."

BMJ – Pre-procedural fasting in emergency sedation.

Reference:
---
Question 3
What infection could you have to make you look like a 'boiled lobster'?
Reveal the funtabulous answer

Although I prefer the term 'sunburn like' to describe the profound erythema some patients with this streptococcal illness, I guess 'boiled lobster' doesn't stretch the imagination too far.

Scarlet fever (scarlatina) presents with a distinctive rash following strep throat or impetigo caused by toxin producing strains of Group A Streptococcus pyogenes(GAS). Those at greatest risk for scarlet fever include people who live in overcrowded environments such as boarding schools, day care or military camps; children older than 3 years; and people in close contact with someone who has a strep throat or skin infection.

Scarlet fever usually starts with a sudden fever associated with sore throat, headache, nausea, vomiting, loss of appetite, red strawberry tongue, abdominal pain, body aches, and malaise. The characteristic rash appears 12–48 hours after the start of the fever. The rash usually starts below the ears, neck, chest, armpits and groin before spreading to the rest of the body over 24 hours. As skin lesions progress and become more widespread, they start to look like sunburn, the skin may have a rough sandpaper-like feel.

In body folds, especially the axillae and cubital fossae, capillary fragility causes rupture and the classic red streaks called Pastia lines. These may persist for 1-2 days after the generalised rash has gone.

Streptococcus pyogenes was associated with high levels of morbidity and mortality when epidemics were common in the 18thand 19thcenturies throughout Europe and the USA. Although this disease nearly disappeared during the 20thcentury, several countries, including the UK, have recently experienced a re-emergence of scarlet fever.  The reason for these new outbreaks remains unclear.

Despite a general move to reduce the use of antibiotics for many mild self-limiting infections (e.g. tonsillitis, sinusitis), it is still recommended to treat people with scarlet fever with antibiotics, regardless of severity of illness, to speed recovery, to reduce the length of time the infection is contagious and, most importantly, reduce the risk of complications.

Ref: https://www.nhs.uk/conditions/scarlet-fever/

Reference:
---
Question 4
2019 is a big year for anniversaries it seems, more particularly the 'Semicentennial' or 'Quinquagenary' – 50 years since. For example, it has been 50 years since the Apollo 11 moon landing, since the Beatles took their iconic Abbey Road photo, and 50 years since Sesame Street first appeared on television! What profoundly useful medication, used daily in respiratory complaints the world over, also turns 50 this year?
Reveal the funtabulous answer

Salbutamol / Albuterol

The first publication detailing the effective bronchodilation of aerosolised salbutamol was in 1969, in England. Through the 1960s there had been significant work trying to find a medication that could be used without significant cardiac side effects, given that most bronchodilation was achieved through stimulation of bronchial beta receptors.

Sympathomimetic amines were then widely used for the treatment of reversible airways obstruction. Isoprenaline in particular was extensively used, following demonstration of its bronchodilator activity in animals and humans in 1940. Isoprenaline was effective only when given by aerosol or sublingual routes at the time because it was rapidly inactivated when given orally. It was also well known at the time that it also caused marked side effects due to the stimulation of beta receptors in the cardiovascular system.

Salbutamol seemed to strike all the right notes experimentally:

In anaesthetised animals IV salbutamol produced almost equivalent bronchodilation but considerably less cardiac stimulus.
Given orally or aerosolised to guinea pigs it greatly diminished bronchospasm induced by inhaled acetylcholine, of a longer duration than isoprenaline and 10 times as potent.
On isolated atria salbutamol was 1/2000thas active as isoprenaline.

Happy 50thBirthday Salbutamol!

Reference:
---
Question 5
This might be a touch grim (see below), but from what age does coronary heart disease become the leading cause of death in Australia?
Reveal the funtabulous answer

45

According to the Australian Institute of Health and Welfare (AIHW), coronary heart disease is the highest cause of death from the 45-64 age bracket onwards, aside from a brief dominance in lung cancer in the bracket 65-74 which displaces coronary heart disease to 2nd place. The table below is created from the General Record of Incidence of Mortality date, or GRIM data (General Record of Incidence of Mortality data).

Reference:
and finally: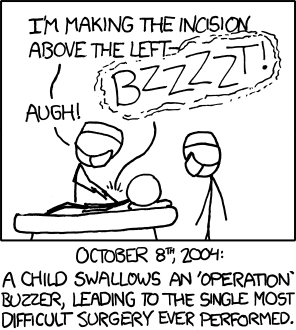 ---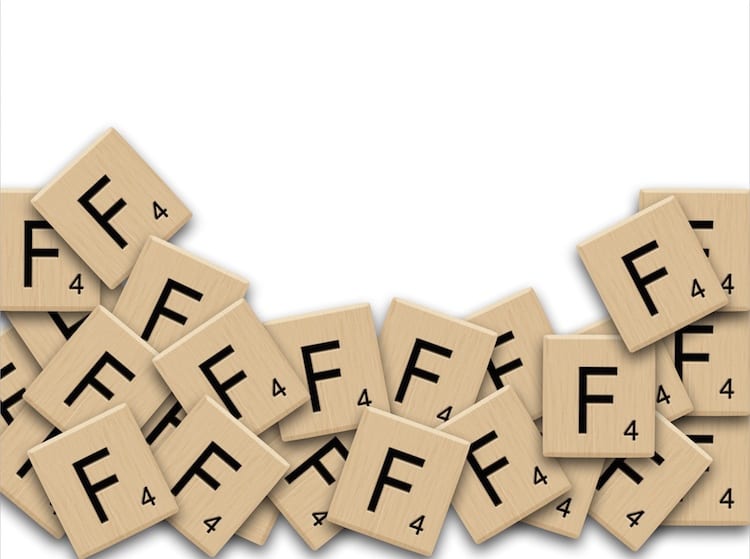 FFFF
Funtabulously Frivolous Friday Five
Dr Mark Corden BSc, MBBS, FRACP. Paediatric Emergency Physician working in Northern Hospital, Melbourne. Loves medical history and trivia...and assumes everyone around him feels the same...| LinkedIn |