Funtabulously Frivolous Friday Five 306
This week it is time to put the 'fun' back in Funtabulous Friday. Introducing the Funtabulously Frivolous Friday Five 306.
We all know the truly 'famous' doctors such as Taussig, Fleming, Osler and Koch. We are familiar with more 'infamous' doctors also.  But which doctors are famous for nothing to do with medicine?  This week I am joined by the good Dr Yiannis Efstathiadis, a lover of mindful and mindless trivia, medicine and a noted stand up sketch comedian who has been the recipient of much praise and positive review in his show "Boss Octopus". That being said, my favourite review of Boss is:
A barrage of mindless behaviour
Question 1
This American doctor, famous on the big and small screen, has starred in 'The Hangover' movies and long running TV series 'Community'.  Who are they?
Reveal the funtabulous answer

Ken Jeong

Dr Jeong graduated from Duke University in 1990 and obtained his M.D. at the UNC School of Medicine in 1995. He completed his residency at the Ochsner Medical Center in New Orleans. After moving to Los Angeles to pursue acting, he initially practiced medicine for several years as a physician at a Kaiser Permanente hospital in Woodland Hills.

Ken's acting credits are multiple and too long to include in a list on this quiz, notable mentions (notable by the criteria that I have heard of them) include:

The Hangover movie trilogy
Pineapple express
Knocked Up
Crazy Rich Asians
Community
Glee
---
Question 2

This English doctor lived a tough life in Yorkshire, became king of all the knights, and although believed to be the messiah, was just a very naughty boy.
Reveal the funtabulous answer

Graham Chapman.

Graham Chapman studied at the renowned University of Cambridge, and finished his studies at St Bartholomew's Hospital Medical College. Whilst at Cambridge he joined the Cambridge Footlights, the local comedy sketch group, where his passion for surreal humour took him to be part of one of the most renowned comedy groups: Monty Python.

If you've never heard of Monty Python, I would probably die a little inside, then I would suggest you do yourself a favour check out my top 3 graham Chapman sketches on YouTube:

Four Yorkshiremen
Bookshop sketch
Monty Python and the meaning of life (yeah, I know it's a movie: watch it!)
---
Question 3

Back in Australia. This doctor was part of the D-Generation, the Late Show, currently stars in 'Utopia', and works as one of the top dogs at…well…Working Dog Productions.
Reveal the funtabulous answer

Rob Sitch.

Rob graduated Melbourne Medical school in 1987 and worked at the Royal Women's Hospital in Melbourne.

He actually started his acting/comedy career because a friend of his invited him to join the Melbourne Law Revue. After that he also wrote for The Dish, The Castle and was an actor/writer/producer powerhouse in Questions for Ben?.

Yianni has had the absolute pleasure of meeting him and even with such a ridiculously impressive resume, he's still extremely down-to-earth and funny. Apparently, these people exist!
---
Question 4
What does "The Big Bang Theory" and "Hypothalamic regulation in relation to maladaptive, obsessive-compulsive, affiliative and satiety behaviors in Prader–Willi syndrome" have in common?
Reveal the funtabulous answer

Mayim Bialik.

Mayim became a Doctor of Neuroscience with her thesis published in 2007 (title above). This was in the MIDDLE of her acting career. Mayim started acting when she was 12 on the cartoon series of Beauty and the Beast, also being in the series Blossom (remember Blossom? She was Blossom? Where my 90's kids at?).

She then earned her bachelor in neuroscience in 2000, then went off and did some more acting before she smashed out her PhD. THEN went off and started acting in The Big Bang Theory as a Neuroscientist (art imitating life and all that).

Yianni is decompensating a bit witnessing this level of achievement.
---
Question 5
Although my graduating thesis in 1885 was entitled 'An Essay upon the Vasomotor Changes in Tabes Dorsalis', I am rather better known for creating the iconic character Sherlock Holmes, who am I?
Reveal the funtabulous answer

Sir Arthur Ignatius Conan Doyle, my dear Watson.

Arthur Conan Doyle, c. 1900

Arthur Conan Doyle, (May 22, 1859, Edinburgh, Scotland—July 7, 1930, Sussex, England) was a Scottish doctor and writer. He was the second of ten children. He received Bachelor of Medicine and Master of Surgery qualifications from Edinburgh in 1881 and an M.D. in 1885. While a medical student, Conan Doyle was deeply impressed by the skill of his professor, Dr. Joseph Bell, in observing the most minute detail regarding a patient's condition.

Conan Doyle modeled Holmes's methods and mannerisms on those of Dr. Bell.  Holmes was the world's first and only "consulting detective," he pursued criminals throughout Victorian and Edwardian London, the south of England, and continental Europe. Holmes's ability to gather evidence based upon his honed skills of observation and deductive reasoning paralleled Bell's method of diagnosing a patient's disease. Holmes offered some insight into his method, claiming that:

 When you have excluded the impossible, whatever remains, however improbable, must be the truth.
---
…and finally
BOSS OCTOPUS at The Butterfly Club, this coming Melbourne International Comedy Festival.
---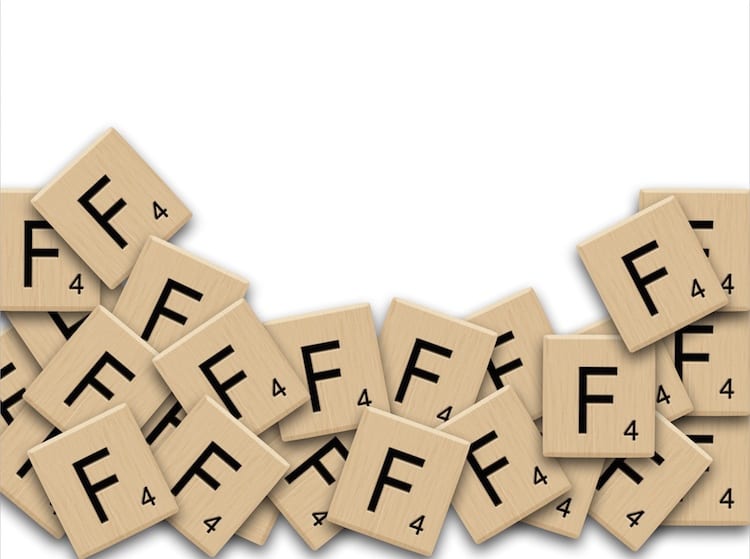 FFFF
Funtabulously Frivolous Friday Five
Dr Mark Corden BSc, MBBS, FRACP. Paediatric Emergency Physician working in Northern Hospital, Melbourne. Loves medical history and trivia...and assumes everyone around him feels the same...| LinkedIn |