Ingrid Gamstorp (1924 – 2007) was a Swedish paediatric neurologist.
Gamstorp was the first to describe hyperkalemic periodic paralysis (Gamstorp disease), the subject of her thesis (Adynamia episodica hereditaria) in 1956. Associated with Grund syndrome (Gamstorp-Wolfart syndrome) after her 1957 publication.
Co-founded the International Child Neurology Association (ICNA) and the founding of the Nordic Neuropediatric Society
---
Biography
Born 1924 Lund
1942-1949 – Medical training at the Medical Faculty of the University in Lund. Medial studies were interrupted by war. While in medical school, Gamstorp cared for people released from the Auschwitz and Bergen-Belsen concentration camps.
1951 – Underläkare (resident) in pediatrics, Kristianstad
1954-1967 Pediatrician at the children's clinic in Lund; served as amanuensis, physician and assistant head physician
1956 – Defended thesis 'Adynamia episodica hereditaria', May 15, 1956; Best Dissertation award by the Swedish Medical Association
1964-1966 Jerry Lewis fellowship; attending the Departments of Neurology and Pediatrics at Massachusetts General Hospital.
1967 – Head of the Department of Pediatrics of the Central Hospital in Jönköping, Sweden
1972 – Professor of child neurology, Uppsala University until retirement in 1989
1972 – Onset of generalised fatigue and paresthesias predominately in her left hand. over the following years, she developed balance problems; loss of fine sensation in both hands; muscle pains; and weight loss. In 1987 the disease was diagnosed as Lyme disease and treated, however long-standing, well-established neurological symptoms, remain unchanged she was forced into early retirement: "Lyme Borreliosis from a Patient's View-point (1991)"
Died 26 December 2007
---
Medical Eponyms
Gamstorp disease (1956) [hyperkalemic familial periodic paralysis]
Dominantly inherited sodium channel disorder with onset in early childhood, (abating in adult life), manifesting recurrent brief attacks of proximal muscle weakness, flaccidity, myotonia and occasionally cardia rhythm disturbances. [aka * familial periodic paralysis type 2; hyperkalemic familial periodic paralysis; adynamia episodica hereditaria; paramyotonia congenita, hyperkalemic periodic paralysis]
Attacks are increased in cold conditions, and with elevated serum potassium levels. The attacks are most often provoked following a period of exercise; hunger; physical exertion; or potassium administration. Attacks can be managed with intravenous calcium; further activity or by eating.
My most important patient during my time in Kristianstad was Gullan, a 14-year-old girl…We did some experiments, with colleagues from Kristianstad as observers, showing Gullan the way she usually appeared, ie, quite normal and healthy. Then she was told to run up and down stairs for a while and then sit down and rest. During this rest she became quite weak, could not stand up, and lost her muscle reflexes. After about half an hour, she started to be able to move and through small and eventually increasing movements she could "work off" her weakness. The recovery was facilitated also if she ate something like a sandwich, which allowed her to "eat off" her weakness. The whole procedure from start to complete recovery took a couple of hours; our attempts to follow serum potassium levels several times during these hours were unsuccessful, but the whole clinical sequence could be well studied and the girl's and her family's descriptions confirmed and well documented.

Gamstorp 1996
---
Gamstorp-Wohlfart Syndrome (1959)
Grund syndrome (1938) also referred to as Gamstorp-Wohlfart Syndrome (1959) in an autosomal dominant syndrome characterized by myotonia and muscular stiffness with fine twitches (myokymia), followed by muscle wasting and generalized hyperhidrosis.
---
Major Publications
---
Notable quotables
During my student years, I was a substitute for a nurse in a medical ward for a summer, and was a substitute for a physician in a mental hospital for two summers. I consider both experiences of great value. Nurses have, in their training, much more of taking care of the patient, helping to provide the best possible comfort and understanding of the disease, an attitude that doctors would benefit from adopting.

Gamstorp 1996
---
References
Biography
Eponymous terms
---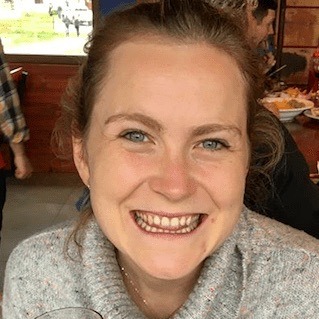 Studied at University of Birmingham MBChB, and King's College London BSc (Psychology). British doctor working in Emergency Medicine, Perth. Special interests include elderly care, neurology and emergency medicine.
BA MA (Oxon) MBChB (Edin) FACEM FFSEM. Associate Professor Curtin Medical School, Curtin University. Emergency physician, Sir Charles Gairdner Hospital.  Passion for rugby; medical history; medical education; and asynchronous learning #FOAMed evangelist. Co-founder and CTO of Life in the Fast lane | Eponyms | Books | Twitter |