Jean-Louis-Marc Alibert (1768 – 1837) was a French dermatologist.
Physician to Louis XVIII, of France. As chief physician de l'hôpital Saint-Louis, he devoted himself especially to a study of diseases of the skin, and is often referred to as the founder of French dermatology. His chief work was Traite Complet des Maladies de la Peau.
---
Biography
Born 2 May 1768, Villefranche-de-Rouergue, France
Membre de l'Académie nationale de médecine
Died 4 November 1837, Paris, France
---
Medical Eponyms
Alibert-Bazin syndrome (1825, 1858)
Historic term for mycosis fungoides. non-Hodgkin's, cutaneous peripheral T-cell lymphoma, frequently also affecting the lymph nodes and viscera. Three stages: Premycoid; infiltrative and tumour stage. Characteristic symptoms are eczematoid eruption, psoriasis, dermatitis exfoliativa, and parapsoriasis; later circinate and gyrate elevated plaques of various sizes.
Alibert described Pian Fungoides, later mycosis (mushroom like) [1825 Tome II: 161-164]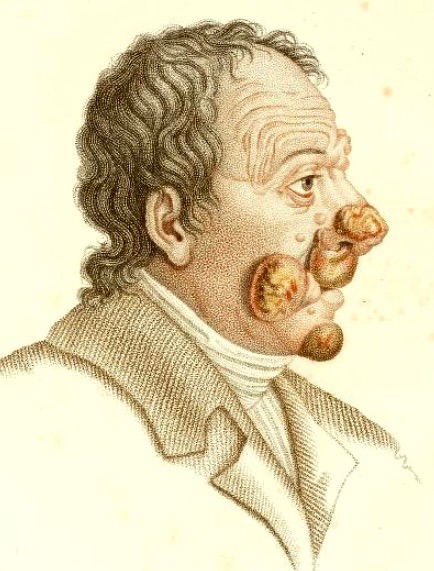 Alibert disease [Alibert keloid, False keloid] (1816)
In 1816 – Alibert provided the first accurate description of keloid, although it had been previously described by Noël Retz (1758-1810) in 1790.
Thomas Addison (1793 – 1860) described two forms of keloid in 1849: 'false keloid' as described by Alibert; and 'true keloid' later termed morphea, or 'Addison's keloid'.
Alibert mentagra [Dartre pustulose mentagre, Sycosis barbae] (1825)
Sycosis barbae is a chronic, recalcitrant folliculitis with inflammation of the surrounding skin area. Sycosis occurs in adult males and is most often precipitated by shaving trauma. ALibert describes symptoms of pruritus and a burning sensation, followed by the emergence of painful small pustules each pierced by a hair. When chronic the lesions develop a crust and undergo granulomatous change. Alibert Tome I: 201-203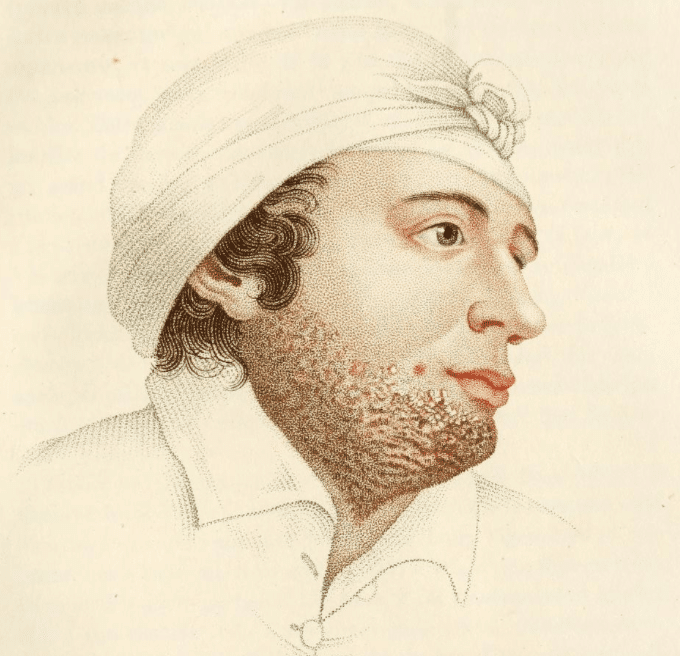 ---
Major Publications
---
References
---
eponym
the person behind the name