Judith Amy Waterlow. English nurse and educator.
Judy Waterlow created the Waterlow Pressure Ulcer Risk Assessment/Policy in 1985, and updated it in 2005. The Waterlow risk assessment is used by many NHS hospitals as well as all over the world.
Judy Waterlow received an MBE for her services to health. She managed to achieve this even though she had crippling Rheumatoid Arthritis from the age of 32 years.
---
Biography
Born ?1933
1953 – Nursing training at St Thomas's Hospital working in general nursing and as a theatre sister.
1963 – Gave up work to raise three daughters, all of whom are nurses.
1976 – Returned to nursing and trained as a clinical teacher
1977-1987 Registered Clinical Nurse Teacher (RCNT)
1985 – Designed the Waterlow pressure ulcer risk assessment tool
1988 – Retired from nursing due to ill health and the increasing severity of her rheumatoid arthritis,
1985-1998 Tissue Viability Society coordinator of the Society's Regional Study Days
2008 – MBE: Judith Amy Waterlow Jones. For services to Healthcare and to the community in Taunton, Somerset.
2013 – Award for services to nursing from the British Journal of Nursing
2013 – The Waterlow Score App [iOS]
---
Medical Eponyms
Waterlow score (1985)
Judy Waterlow designed and researched her pressure ulcer risk assessment tool in 1985, while working as a Clinical Nurse Teacher. The tool was originally designed for use by her students. The Waterlow Pressure Ulcer Risk Assessment/Policy was first published in 1985, and updated in 2005.
One side illustrates the risk assessment scoring system. The reverse side provides guidance on nursing care, types of preventative aids associated with the three levels of risk status, wound assessment and dressings. Intended for use by nurses, healthcare professionals and carers at the patient/client interface.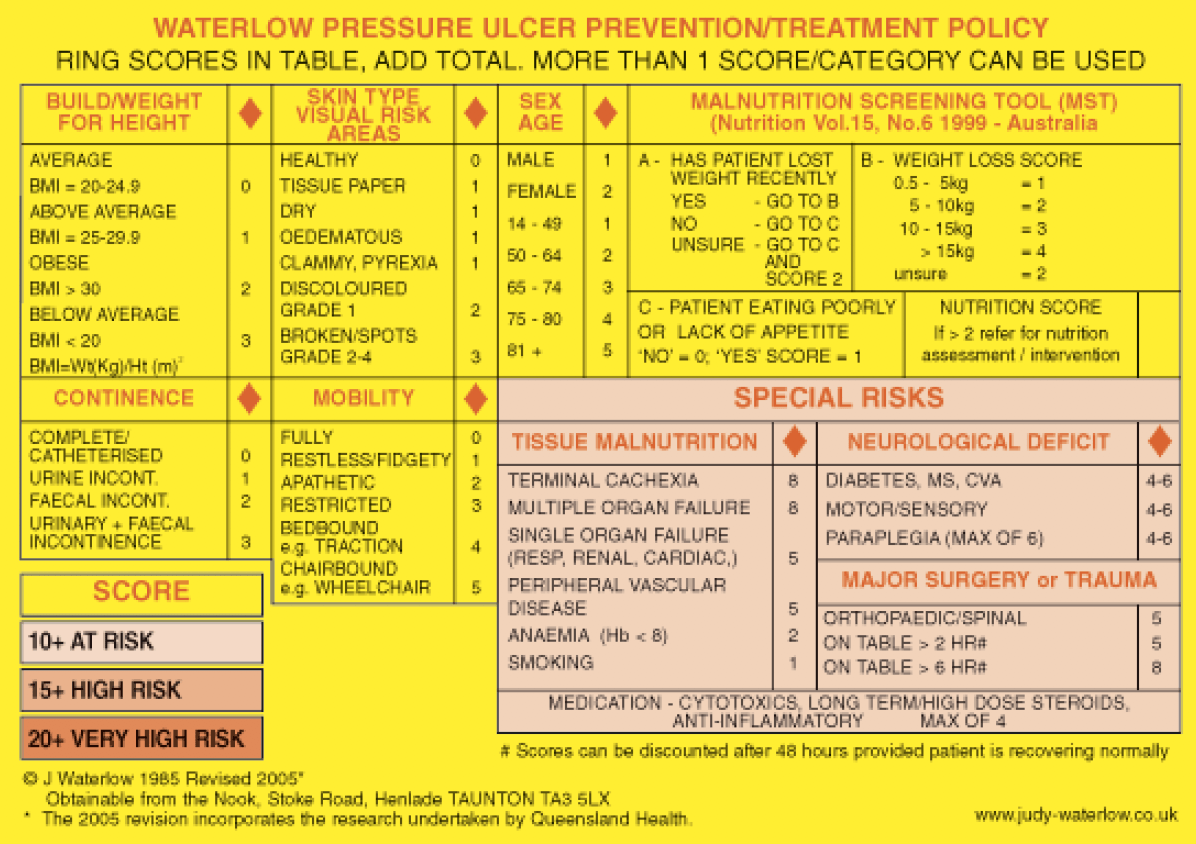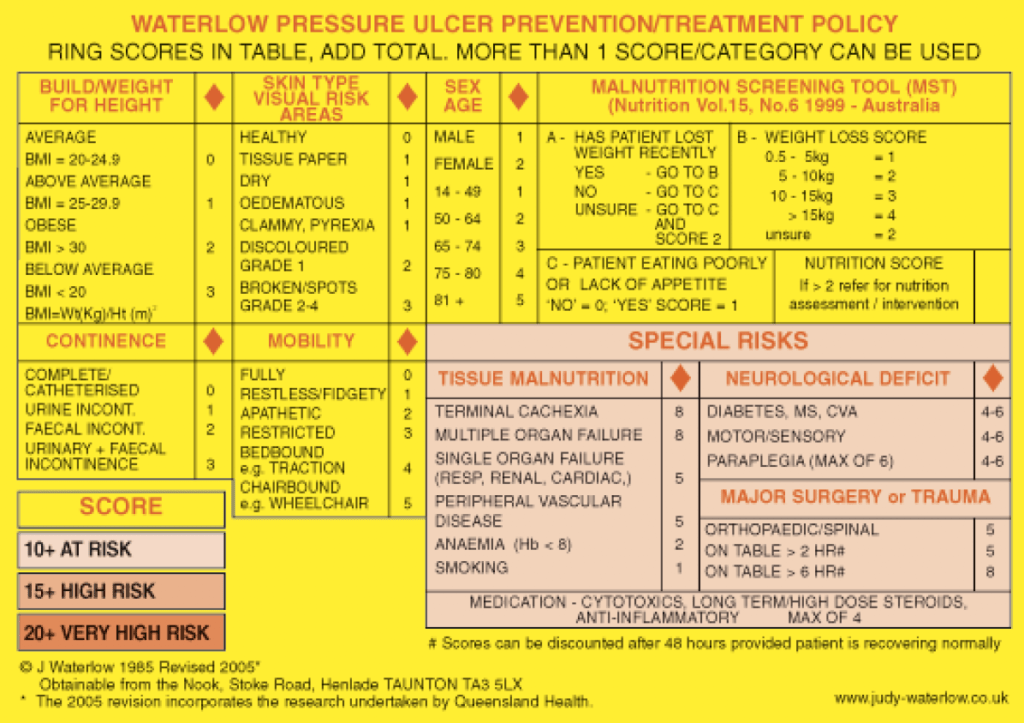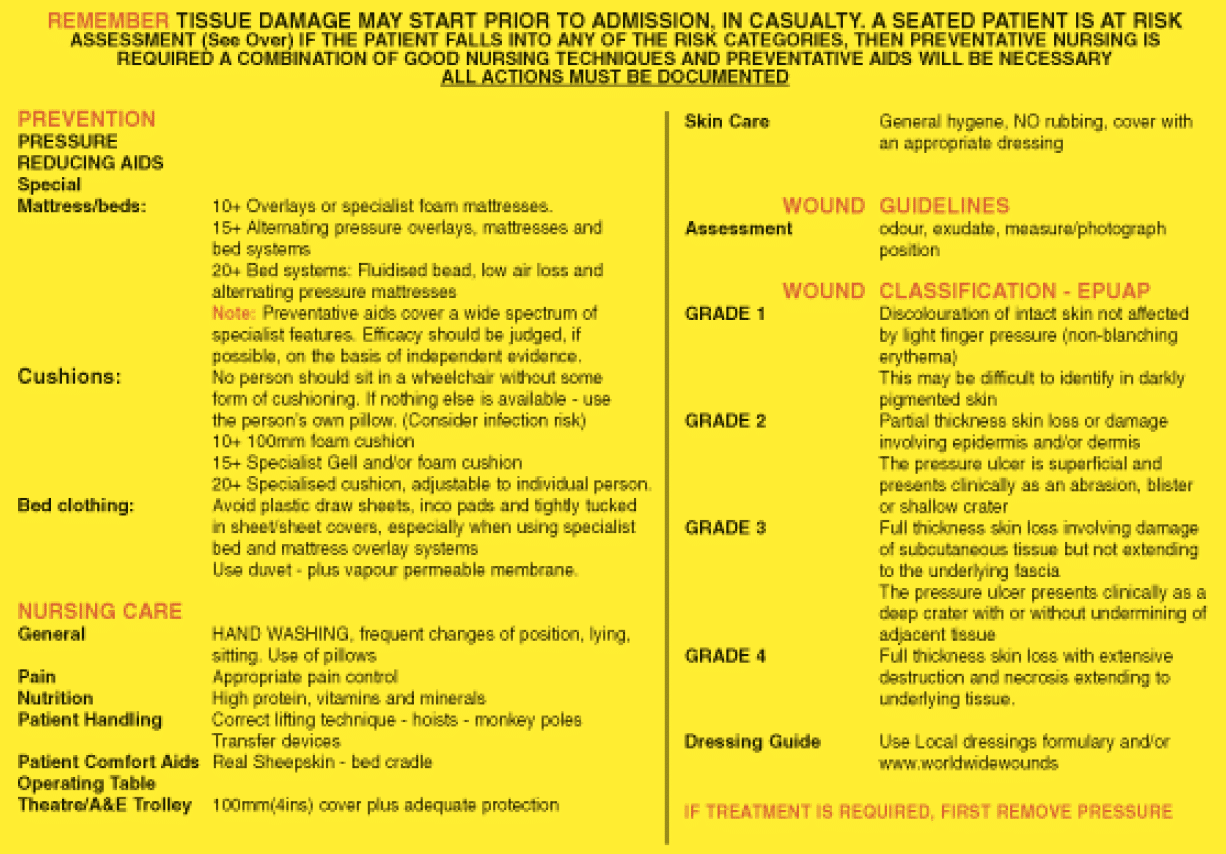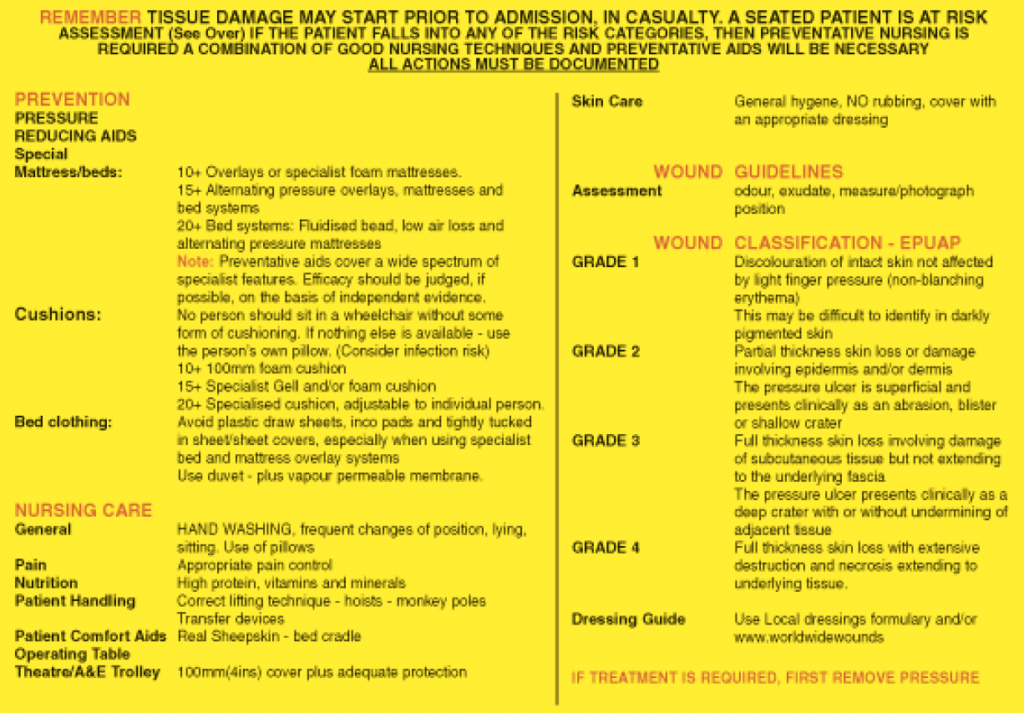 ---
Major Publications
---
References
---
eponym
the person behind the name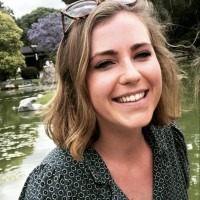 Graduated from Southampton Medical School in 2017 with BMBS. Working in Sir Charles Gairdner Hospital Emergency Department in Perth, Australia.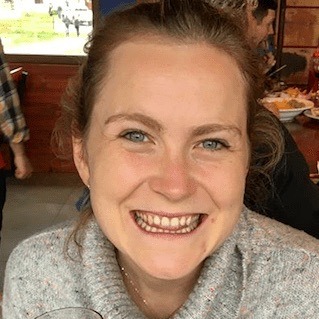 Studied at University of Birmingham MBChB, and King's College London BSc (Psychology). British doctor working in Emergency Medicine, Perth. Special interests include elderly care, neurology and emergency medicine.