Katharine Krom Merritt (1886 – 1986) was an American pediatrician
Known is eponymously for her work with Haig Kasabach into Kasabach-Merritt syndrome. She was a member of the International Society for the History of Medicine (ISHM). With her sister, she founded the Stamford branch of Family and Children's Service.
---
Biography
1886 – Born 9 January in Stamford, Connecticut to US Congressman Schuyler Merritt (1853-1953)
1908 – AB, Vassar College
1917 – MD, John Hopkins Medical school
1918 – Pediatric internship at St. Louis Children's Hospital as one of the first female interns at the hospital. Despite having received her degree from medical degrees from Johns Hopkins, Merritt had to find an alternative location for internship as they did not allow female interns at that time.
1920-1933 – Private paediatric practice in Manhattan
1929 – Associate in Diseases of Children, Columbia University College of Physicians and Surgeons
1946 – Assistant Professor of Pediatrics, Columbia University College of Physicians and Surgeons
Associate attending pediatrician at Babies Hospital of the Columbia Presbyterian Medical Center
Attending pediatrician at the Vanderbilt Clinic
Co-founder of the Stamford branch of the Family and Children's Service with her sister, Louise Dalton
1986 – Died 5 August in Stamford, Connecticut, aged 100
---
Medical Eponyms
Kasabach–Merritt syndrome (1940)
Also known as Kasabach-Merritt Phenomenon.
Kasabach Merritt syndrome is a life threatening thrombocytopenia coagulopathy associated with specific aggressive vascular tumours. It was first described by Katharine Krom Merritt (1886–1986) and Haig Haigouni Kasabach (1898–1943), who reported a case of thrombopenic purpura associated with benign hemangioma in an infant seen at the Columbia University Babies Hospital in 1940.
Kasabach-Merritt syndrome appears to result from platelet trapping within the tumour secondary to platelet activation and fibrinogen consumption. This, in turn leads to intra-lesional bleeding and hemangioma enlargement. It is associated with high mortality rate, associated with degree of coagulopathy.
Thrombopenic purpura associated with benign hemangioma is rare. In fact, we have not been able to find a record of a combination of these two conditions in the medical literature. We wish to report the following case of an extensive hemangioma of the skin associated with diffuse purpuric manifestations.

Kasabach, Merritt. 1940
---
Major Publications
---
References
Biography
Eponym
---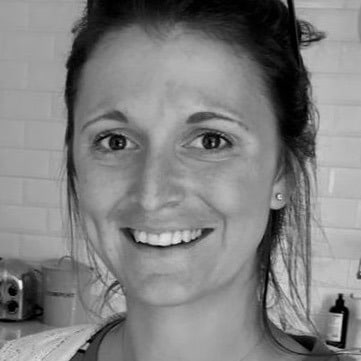 Graduated from Cardiff Medical School in 2017 with MBBCh and BSc in Psychology and Medicine. Currently working as a doctor in the emergency department at Sir Charles Gairdner Hospital in Perth, Australia.
BA MA (Oxon) MBChB (Edin) FACEM FFSEM. Associate Professor Curtin Medical School, Curtin University. Emergency physician, Sir Charles Gairdner Hospital.  Passion for rugby; medical history; medical education; and asynchronous learning #FOAMed evangelist. Co-founder and CTO of Life in the Fast lane | Eponyms | Books | Twitter |