Klaus Pätau (1908 – 1975) was a German-born, American Cytogeneticist.
Discovered two human Trisomies (trisomy 13 and 18) whilst observing patients with multiple developmental abnormalities. Trisomy 13 is most commonly termed Patau Syndrome.
Patau worked in the Department of Genetics at the University of Wisconsin–Madison, as was his wife and collaborator, the Finnish cytogeneticist Eeva Therman (1916–2004).
---
Biography
Born 30 September 1908 in Gelsenkirchen, Germany
1936 – PhD, University of Berlin
1939 to 1946– Worked at the Kaiser Wilhelm Institute for Biology, Germany
1946 – Assistant at the Institute for Genetics at the Berlin University
1947 – Institute of Animal Genetics, University of Edinburgh
1948 – Emigrated to the United States to work at the University of Wisconsin-Madison
1960 – Published a paper describing the extra chromosome in Trisomy 13
1961 – Married Finnish-American cytogeneticist Eeva Therman (1916-2004) [known as Mrs. X Chromosome for her extensive research into sex chromosomes]
Died 30 November 1975 in Madison, Wisconsin
---
Medical Eponyms
Patau syndrome [Bartholin-Patau syndrome, Trisomy 13] (1960)
Originally described in 1657 in a case study 'Monstrum sine oculis' by Thomas Bartholin (1616 – 1680)
First cytogenetic description in 1960 by Klaus Patau and collaborators in a single patient. Initially Trisomy D (13-15) or D1 Trisomy syndrome
Trisomy 13 occurs when there is an extra copy of chromosome 13 resulting in a total of 47 chromosomes instead of 46. The severity of symptoms is affected by whether the patient has a full trisomy or mosaic form, where only some cells in the body are affected. It is thought to occur in around 1 in 16,0000 births, however miscarriage is common in early pregnancy and the overall incidence may therefore be higher.
The first cytogenic description was in a case study of a single patient in 1960, where Patau and his team narrowed down to the chromosomal trisomy to one of 13-15. Another patient was then found to have the same set of congenital abnormalities with the trisomy noted in the same group.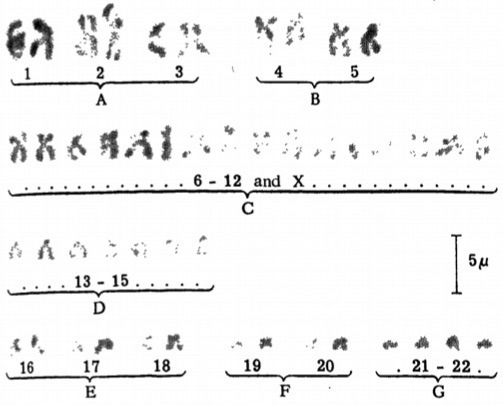 The presence of this extra chromosome is regarded as the cause of the following observed combination of congenital anomalies: Cerebral defect, Apparent anophthalmia, Cleft palate, Hare lip, Simian creases, "Trigger thumbs", Polydactyly, Capillary haemangiomata, Heart defect

Patau et al, 1960
In 1963 a further paper by Smith et al was published describing further patients with the same clinical syndrome and additional chromosome in the D group. However, they were still not able to differentiate which specific chromosome the trisomy was a result of.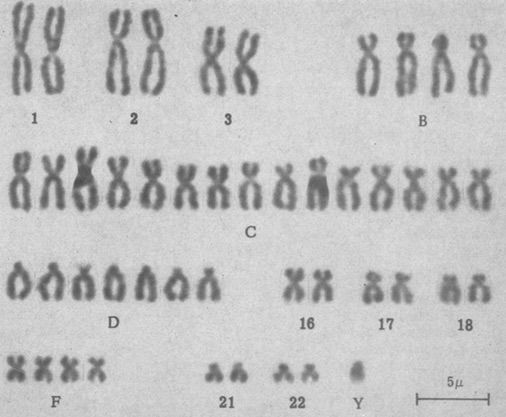 A case study published in 1976 by Mankinen and Sears reported cytogenic analysis distinguishing Trisomy 13. This was based on the Paris Conference 1971 (Standardization in Human Cytogenetics description).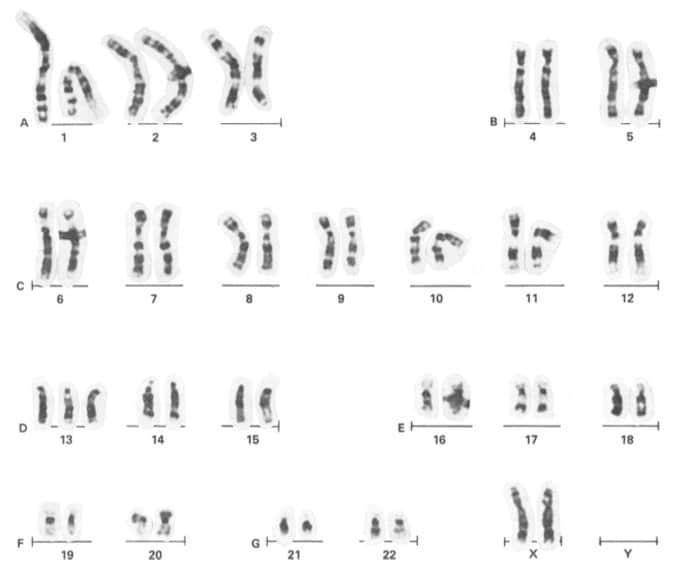 Most of the cases of D-group trisomy reported were discovered before the advent of G and Q banding, making accurate identification of the additional D group chromosome impossible in most instances

Mankinen and Sears 1976
---
In a case report of two patients in September 1960 a further trisomy was shown to belong to the "E" group of chromosomes, consisting of the number 16-18. An addendum was later added clarifying the chromosome trisomy as 18 and this was noted to be the same as the case presented as Trisomy 17 by Edwards et al in 1960.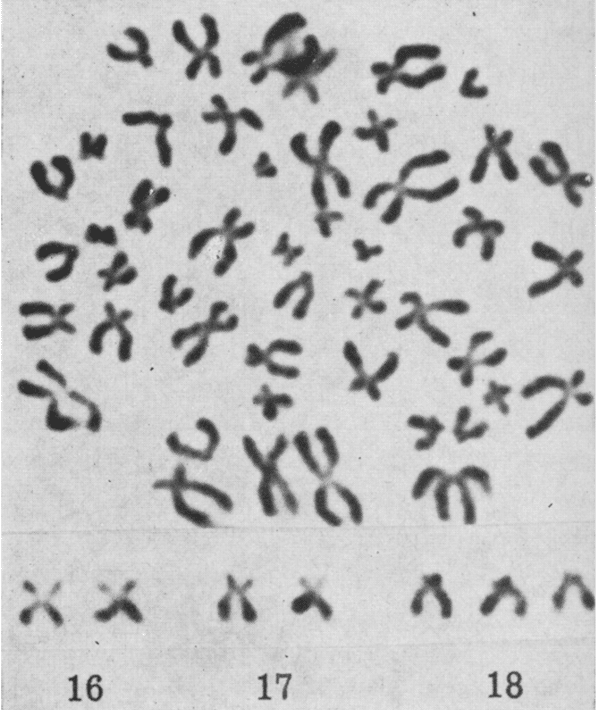 ---
Major Publications
---
Controversies
Original given name: Klaus Pätau
---
References
Biography
Syndrome
---
BA MA (Oxon) MBChB (Edin) FACEM FFSEM. Associate Professor Curtin Medical School, Curtin University. Emergency physician, Sir Charles Gairdner Hospital.  Passion for rugby; medical history; medical education; and asynchronous learning #FOAMed evangelist. Co-founder and CTO of Life in the Fast lane | Eponyms | Books | Twitter |