What is the legacy of our eurocentric system?
Equity, Education & Healthcare: What is the legacy of our eurocentric system? Amy Thunig
Amy challenges us to think about our healthcare systems and the entrenched inequality within them.
How does a legacy of white supremacy impact healthcare in 2020? Why do we continue to see the same power imbalances repeated again and again, whether it be in healthcare, education or politics?
We have a young system, and pushing back should not be seen as threatening. Many of our healthcare systems were built in a time when women and in particular Indigenous women, were not seen as equal. That legacy continues to live on because at no time have we stopped the old system for a hard reboot.
The same teachings still live on and are now deeply embedded in our healthcare systems, perpetuating the harm!
---
The Presentation
The Podcast
---
The Speaker
Amy Thunig (B.Arts, M.Tch) is a Gamilaroi yinarr (woman) who resides on the unceded lands of the Awabakal people. An academic and PhD candidate, Amy researches the intersection of Indigenous knowledges, sovereignty, and formal education systems.
Her thesis 'Sovereign women: why academia?' utilises Indigenous research methodologies to record and analyse the choices, motivations, and experiences of First Nations women academics in so-called Australia, centring participant sovereignty and voice. Amy's focus on disrupting colonial systems and disseminating research widely and accessibly has seen her engage extensively with mainstream traditional and new media, as well as being invited to deliver her 2019 TEDx talk 'Disruption is not a dirty word'.
Her focus on creating accessible pathways for knowledge exchanges has seen her recognised as Emerging Female Leader in the Public Sector at the 2019 Women's Agenda Leadership Awards, and be honoured as an Emerging Leader by Future Women for International Women's Day in 2020. Amy is also the host and founder the community-focused project 'Blacademia: a podcast of yarns with First Nations academics'.
---
Coda ETHICS 2020
---
The Coda Community
Coda is a community tackling the most urgent healthcare challenges, that need action, now. Join the Coda community or online at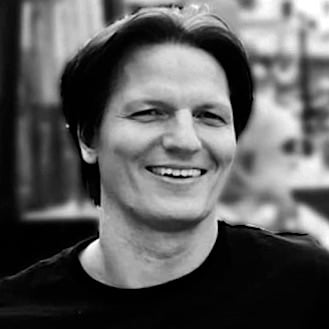 Oliver Flower, staff specialist in Intensive Care Medicine at Royal North Shore Hospital, Sydney | NeuroResus |