Professor Abraham Leo Schamroth (1924-1988) was a South African cardiologist.
Professor Schamroth Published over 300 papers and eight textbooks, mostly concerned with cardiology and electrocardiography. His book An Introduction to Electrocardiography, ran to eight editions, the last of which was published posthumously and edited by his son, Dr Colin Schamroth
Schamroth was a superb teacher. As a lecturer he combined unrivalled clarity with showmanship, and held his audiences spellbound. His ability to wring insights from the most ordinary-appearing ECG, by painstaking analysis, that is his enduring legacy.
Schamroth is eponymously remembered the his description of his own intermittent clubbing as Schamroth sign and the Schamroth window.
---
Biography
Born on June 2, 1924 in Antwerp, Belgium
1929 – Family emigrated to Johannesburg, South Africa
1948 – Medical degree, University of the Witwatersrand
1949 – Internship at the 'Non-European Hospital' in Hillbrow, Johannesburg
1952 – Member of the Royal College of Physicians (Glasgow)
1956 – Fellow of the Royal College of Physicians (Edinburgh)
1958 – Baragwanath Hospital; and remained based at Baragwanath Hospital for the rest of his career.
1972 – Chair of Medicine at the University of Witwatersrand; Chief Physician at Baragwanath; Master Teacher Award by the American College of Cardiology
1984 – Honorary MD, University of Cape Town
Claude Harris Leon Foundation Award of Merit for contribution to medical research and electrocardiography
1987 – Retired (October 31)
Died on May 24, 1988 in Johannesburg, South Africa
---
Medical Eponyms
Schamroth suffered from rheumatic valve disease and developed infective endocarditis. He observed and described a simple sign to confirm the presence of clubbing of the fingers, now known as Schamroth's sign by describing the sign on himself…
In 1976, after watching his own clubbing come and go during one such episode of endocarditis, Schamroth suggested that clinicians place the terminal phalanges of similar fingers back to back (especially ring fingers) and look for a small diamond-shaped window outlined by the bases of nail beds and nails.
Early clubbing with 'filling in' of the nail bed is often difficult to evaluate if the finger is viewed in isolation. I found that the assessment of my own clubbing was facilitated by the simple expediency of placing together the dorsal surfaces of the terminal phalanges of similar fingers – particularly the ring fingers. In the normal individual, a distinct aperture or 'window', usually diamond-shaped, is formed at the bases of the nail beds (arrow Fig. I, A). The earliest sign of clubbing is obliteration of this 'window' (Fig. I, B).

Schamroth 1976
Schamroth window: the diamond-shaped gap formed when two opposing fingers are placed back to back
Schamroth sign: occurs in finger clubbing, when this window is obliterated and the distal angle formed by the two nails becomes wider
Schamroth angle: prominent distal angle between the ends of the nails
Another aspect of clubbing which becomes evident from this manoeuvre is the formation of a prominent distal angle between the ends of the nails. This angle is normally minimal, virtually non-existent, and does not extend more than half-way up the nail bed (Fig. I, A). Clubbing manifests with an abnormally wide and deep angle which extends more than half-way up the finger nails (arrow in Fig. 1, B).

Schamroth 1976
2010 – Pallares-Sanmartin et al used the interphalangeal depth ratio as the diagnostic standard and demonstrated that the Schamroth sign had a sensitivity of 77-87%, specificity of 90%, positive likelihood ratio of 8, and negative likelihood ratio of 0.2.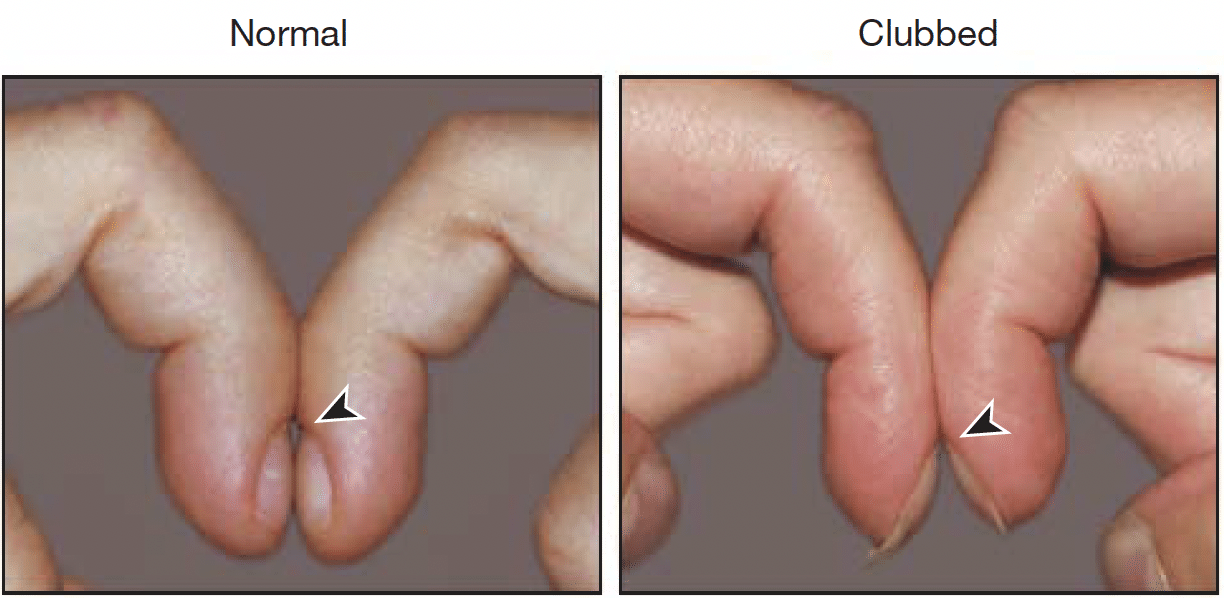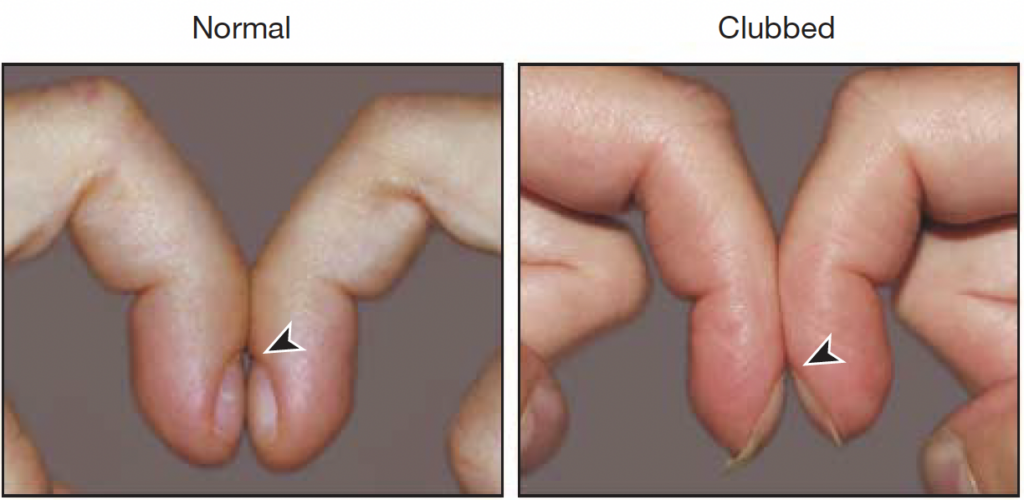 ---
Major Publications
---
References
Biography
Eponymous terms
---
---
eponym
the person behind the name
Associate Professor Curtin Medical School, Curtin University. Emergency physician MA (Oxon) MBChB (Edin) FACEM FFSEM Sir Charles Gairdner Hospital.  Passion for rugby; medical history; medical education; and asynchronous learning #FOAMed evangelist. Co-founder and CTO of Life in the Fast lane | Eponyms | Books | Twitter |