Léon Athanase Gosselin (1815 – 1887) was a French Surgeon.
Gosselin directed several services and hospitals and was a master in orthopedics, anatomy, physiology and urology; and considered a pioneer of andrology.
Thanks to his advanced research into testicular, scrotal and spermatic cord diseases and their effects on fertilisation and virility, Gosselin is rightly considered to have been a great andrologist before this branch of medical science had been recognised
His name has been eponymously associated with a broken ankle described when he was head of the Hôpital de la Charité – the Gosselin Fracture in 1855
---
Biography
Born on January 16, 1815 in Paris, France
1842 – Professor of anatomy
1843 – MD. Études sur les fibro-cartilages inter-articulaires; thèse pour le doctorat en médecine, présentée et soutenue le 16 mars 1843
1858-1866 Professor at the Faculté de Médecine de Paris; Chief of surgery at the Hôpital de la Charité in Paris.
1860 – Membre de l'Académie nationale de médecine
1867 – Chair of clinical surgery at Pitié Hospital
1867-1884 Chair of clinical surgery at the Charité
1875 – Président de l'Académie nationale de médecine
Died on April 30, 1887 in Paris
---
Medical Eponyms
V-shaped fracture of the distal tibia with extension into the tibial plafond, dividing it into anterior and posterior segments.
Distal tibia fractures that involve the articular surface or tibial plafond are also known as 'Pilon fractures'. They usually result from axial loading of the weight-bearing surface of the tibia. The degree of comminution, soft tissue swelling, and articular incongruity indicate surgical management – which is usually external fixation followed by delayed definitive fixation if the soft tissue swelling is severe
1855 – Gosselin original description in the Bulletin de la Société de chirurgie de Paris [1855: 262] and Gazette des hôpitaux [1855; 28: 218]
1873 – Gosselin presented drawings and expanded further in his book Clinique chirurgicale de l'hôpital de la Charité [Vol 1; leçon 37: 608].
…indirect fractures of the lower third of the leg very often presented this irregular main line in form of a V, and the long accessory line in form of a fissure, extending to the articulation of the foot, and that consequently it was necessary to admit three principal anatomical varieties of fracture of the leg in the lower third, corresponding to as many clinical varieties: toothed fracture (transverse of the old authors), oblique fracture, and V fracture.

Gosselin 1873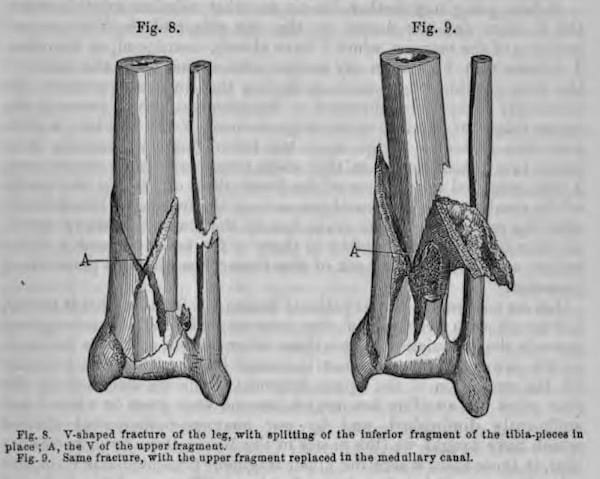 ---
Major Publications
---
References
Biography
Eponymous terms
---
---
eponym
the person behind the name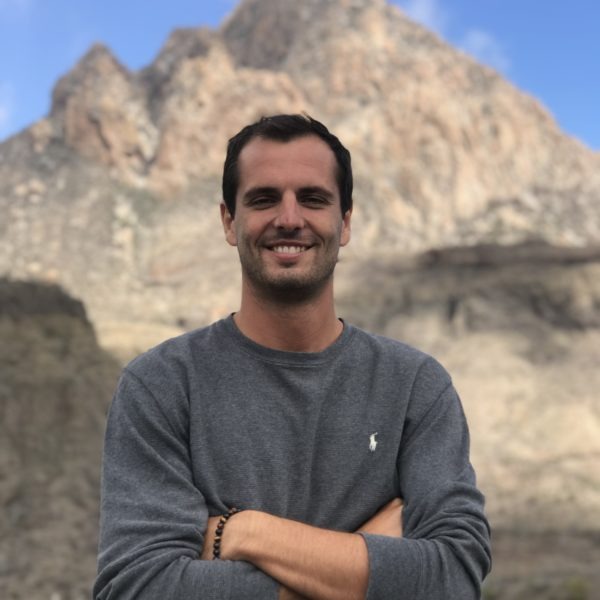 Resident medical officer in emergency medicine MB ChB (Uni. Dundee)  MRCS Ed. Avid traveller, yoga teacher, polylinguist with a passion for discovering cultures.
Associate Professor Curtin Medical School, Curtin University. Emergency physician MA (Oxon) MBChB (Edin) FACEM FFSEM Sir Charles Gairdner Hospital.  Passion for rugby; medical history; medical education; and asynchronous learning #FOAMed evangelist. Co-founder and CTO of Life in the Fast lane | Eponyms | Books | Twitter |