Can you guarantee healthcare workers are safe every day? The global pandemic has highlighted major challenges for healthcare, but we need to shine a light on the most important element in addressing these issues: YOU.
SAFE ED is an opportunity to be part of a virtual community that represents the whole ecosystem of frontline healthcare workers: clinicians, nurses, allied health, administrative staff, security, cleaners and paramedics. To talk about safety, wellness and think about design solutions.
The live event days are 13/10/2020 and 21/10/2020 (check out the program), but you will be able to catch up anytime and the e-community will last for 6 months. The FACEM registrations also allows you to invite as many ED non-clinicians from your department to ensure a multidisciplinary event.
'All Access' registrations will give you access to the live virtual conference, as well as 6 months of ongoing webinars, support and resources in the virtual Safe ED online e-community.
There will be a virtual Gala dinner, entertainment and care package designed to support local restaurants and the arts home delivered Australia wide.
How does it work?
Clinicians can purchase 'All Access' full registration passes to the virtual series; with each registration purchased providing unlimited complimentary passes that can be distributed to non-medical frontline emergency department workers to participate in essential PPE training, safety and wellness presentations and discussions.


Frequently Asked Questions (FAQ)
Is it covered by CME?
Yes! SAFE ED is approved for CPD by ACEM and fully covered by CME
Is it just for Victorians?
No it's international and everybody in Australia can get a care package if your register before 13/10.
How do I invite non-clinicians?
Once you register you will be sent code to share.
Can I get care package and enjoy the social event with my partner?
Yes. Just order second package when you register
Will I be able to attend a design workshop?
Workshops spaces are limited but we will try to get as many places as possible.
What's more important Wellness or Safety?
The events focus is on creating safe systems and workplaces – that's what matters – with a side serve of wellness!
WHEN DO I NEED TO SIGN UP BY?
ASAP TO ENSURE AVAILABILITY OG WORKSHOP SPACES AND PLANNING CARE PACKAGES.
Register now! and follow @SAFE_ED_ on Twitter.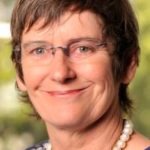 Professor Diana Egerton-Warburton, OAM, is an Emergency Physician with a passion for patient and community advocacy. She is a Professor at the School of Clinical Sciences at Monash Health, Monash University and National Drug Research Institute at Curtin University.  She has led and participated in a number of multi-site clinical trials and clinical research projects, with an emphasis on focused on pragmatic, patient-centered research, to influence practice. She has received numerous research grants including NHMRC and VicHealth. She is chair of the Australasian College for Emergency Medicine Public Health Committee and has led an international project to highlight and reduce the harmful effects of alcohol. She is a member of the Australian National Advisory Council on Alcohol and other Drugs (ANACAD) providing policy advice to the Commonwealth Government. As a supporter of #FOAMed (Free Open Access Medical Education) she believes in the use of social media as an education, research and advocacy tool.