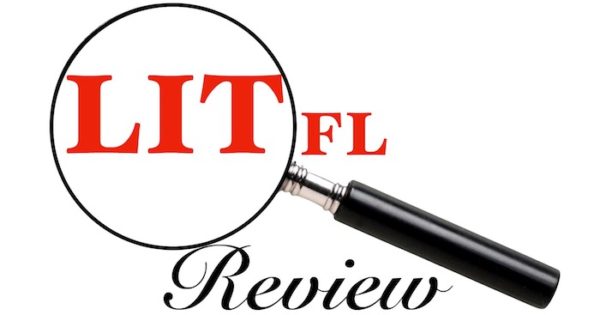 Welcome to the 325th LITFL Review! Your regular and reliable source for the highest highlights, sneakiest sneak peeks and loudest shout-outs from the webbed world of emergency medicine and critical care. Each week the LITFL team casts the spotlight on the blogosphere's best and brightest, and deliver a bite-sized chunk of Global FOAM.
The Most Fair Dinkum Ripper Beauts of the Week
The New York Times ignited FOAM controversy earlier this week with what many felt was a biased and poorly-researched article examining the use of tPA in ischemic stroke. Mary Chris Jaklevic recently posted an excellent and reasoned response, highlighting the uncertainty and harm that was given short shrift in the NYT piece. [RP, SR]
Fantastic use of narrative medicine from Jess Mason at dasSMACC as she tells the story of Jonathan, the patient who comes to the ED for sickle cell pain crisis. [SR]
---
The Best of #FOAMed Emergency Medicine
The CanadiEM team shine their torch and TinyTips series into the blown pupil of brain herniation this week. Short and sharp focused review. [CC]
We've all seen "pseudoseizures," but tune in to ERCast to recall why it's more than "faking it." [MG]
Dr. Smith shows us again why the computer interpretation of "Normal ECG" can be anything but normal. [MG]
---
The Best of #FOAMcc Critical Care and #FOAMres Resuscitation
Great review and discussion of the APROCCHSS trial from Josh Farkas. The discussion includes bolus dose vs infusion of hydrocortisone, the addition of fludrocortisone, and evaluating secondary endpoints. [SR, AS]
Anthony Hacket reviews the DEFUSE 3 trial on Thrombectomy at 6 to 16 hours post ischaemic stroke- published on the Bottom Line. Thanks mate! [SO]
The sepsis ace in the hole or another Xigris-in-waiting? Rodolpho Pedro walks us through the evidence for and against the use of immunoglobulins in sepsis. [SN]
Pendell Meyers, Scott Weingart, and Stephen Smith publish their Occlusive Myocardial Infarction (OMI) Manifesto. We should consider getting rid of the STEMI vs NSTEMI dichotomy as we are evaluating patients and ECGs. A more appropriate term/dichotomy should be Occlusive Myocardial Infarction (OMI) vs Non-Occlusive Myocardial Infarction (NOMI). [SR]
---
The Best of #FOAMus Ultrasound
Check out the most currently lung module from the Emergency Care institute & UTEC Ultrasound training. It features lectures & quizzes from Justin Bowra, Kylie Baker and our own Luke Phillips. Whilst there, complete the other modules on physics, AAA, EFAST & Vascular access. Registration required. [CMD]
TEE 101 from @EchoholicsAnon and @5minsono [CMD]
@EMCases has just released the new POCUS cases video series. This month features a comprehensive overview of POCUS in PE [CMD, MMS]
A POCUS protocol for dyspnea in the ED with an accuracy of 97.9% for AHF and performed in 3 min? The Ultrasoundgel crew discusses a relevant study in their new podcast [BT]
A POCUS protocol for dyspnea in the ED with an accuracy of 97.9% for AHF and performed in 3 min? The Ultrasoundgel crew discusses a relevant study in their new podcast [BT]
The lovely people at Western Sono have updated a whole bunch of screencasts on lung ultrasound interpretation, point of care TEE, and haemodynamic POCUS- have a look! [SO]
---
The Best of #FOAMtox Toxicology
The team at EMDaily covers some advanced practice tox tidbits, including this review of the use of N-acetylcysteine in non-acetaminophen acute liver failure. [RP]
---
The Best of #FOAMpeds Pediatrics
Sean Fox at Pediatric EM Morsels has some colorful crap you need to know. [RP]
Eye opening podcast on pediatric physical abuse from EM Cases in recognizing and managing these unfortunate cases, so they don't slip through the cracks of your ED. [MMS]
---
The Best of #FOAMim Internal Medicine
For those who follow guidelines, oral vancomycin ascendant! After years as the C. diff top dog, metronidazole has been downgraded from first-line therapy in the newest iteration of the IDSA guidelines for C. diff treatment. The new recommendations call for either oral vancomycin or fidaxomicin as initial treatment of C. diff infection, but the recommendation only applies to adult patients. For our pediatric patients, metronidazole remains a first-line agent. [SN]
Here's a great review of hepatitis at Louisville Lectures, with particular attention to identifying patients with alcoholic hepatitis who are at higher risk for poor outcomes. [RP]
---
The Best of #MedEd FOAM and #FOAMsim
Dan and Howard feature an interview with Nadia Awad, PharmD, in this episode of The Dantastic Mr. Tox & Howard Podcast. The role of EM pharmacists and the value they provide are discussed. The episode web page contains links to the resources mentioned within the podcast. [TCN]
Introducing the 'Ottawa Clerkship Guide to Emergency Medicine.' A great, free learning tool and reference for learners in the ED to download! [MMS]
A-I-D-E-T (Acknowledge – Introduce – Duration – Explanation – Thank you) mnemonic or 10 tips on developing exceptional communication skills by Gus Garmel, to improve patient satisfaction in your emergency department. [MMS]
Andrew Tagg from DFTB team discusses the WHY and the HOW when reminding us 'How to be Kind'. [MMS]
---
LITFL Weekly Review Team
---
Reference Sources and Reading List
---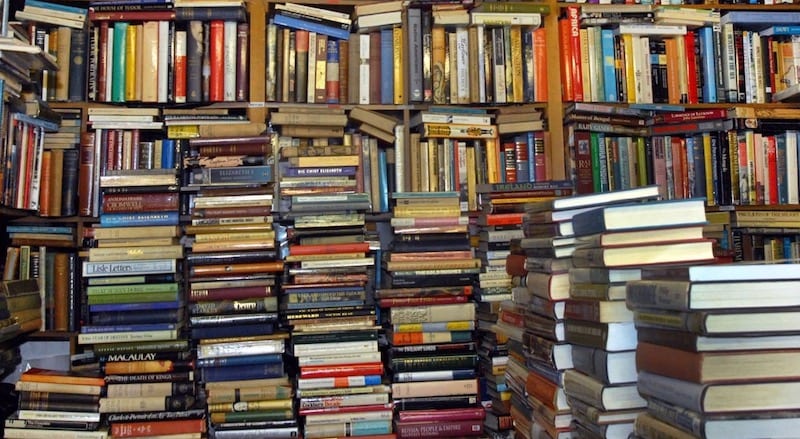 Marjorie Lazoff, MD FACP. Board certified internist with clinical background in academic emergency medicine, currently the founder of The Healing Red Pen, an editorial consulting company. Dr Lazoff is a full-time editor and strong supporter of FOAMed.