Medmastery: prognosis and life tables
The team at Medmastery are providing LITFL readers with a series of FOAMed courses from across their website. Over the next few weeks, we'll be posting videos from their Epidemiology Essentials course.
In this video, Franz Wiesbauer explains how to express prognosis with the help of life tables and why this is essential to understanding Kaplan Meier curves.
Internal medicine physician at the Medical University of Vienna. Masters in Public Health at Johns Hopkins University as a Fulbright student. Passionate about teaching taking difficult concepts and making them super easy so that everyone can understand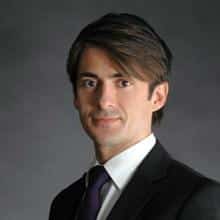 Internist with a specialization in cardiology and Medmastery course director.