Network Five: Christmas special
Network Five: Episode 12 – Christmas special
Participants: Pramod Chandru, Kit Rowe, Harry Hong, Caroline Tyers and Shreyas Iyer.
Part 1
In this segment, we discuss the important issues surrounding Q fever. Presenter: Dr Harry Hong – ED trainee at Westmead Hospital
---
Part 2
In the second segment of the Christmas special, we take you back in time to the 1800s in Australia and find out how to manage snake bite. Presenter: Kit Rowe
---
Part 3
In this fascinating episode (and final segment of the Christmas special), we examine the potential health risks associated with the festive season! Presenter: Caroline Tyers.
Mohammad MA, Karlsson S, Haddad J, Cederberg B, Jernberg T, Lindahl B, Fröbert O, Koul S, Erlinge D. Christmas, national holidays, sport events, and time factors as triggers of acute myocardial infarction: SWEDEHEART observational study 1998-2013. BMJ. 2018 Dec 12;363:k4811.
---
These episodes were produced with help of HETI's Emergency Medicine Training Network 5. Please send us an email to let us know what you thought. You can contact us at [email protected]
---
Network Five
Emergency Medicine Journal Club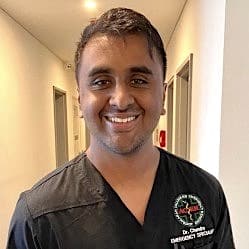 FACEM in Westmead and Nepean Hospitals in Sydney, Australia. Lead on Network Five Emergency Medicine Journal Club. I have a special interest in medical education, research and simulation.