Oskar Vogt (1870 – 1959) was a German neurologist and neuropathologist.
Oskar Vogt collaborated scientifically with his wife husband Cécile (1875-1962) between 1899 to 1959. The two played a key role in localising brain research in the first half of the twentieth century. They established the world's largest interdisciplinary brain research institute in the 1930s (Kaiser Wilhelm Institute für Hirnfirschung), the forerunner of the Institute for Brain Research of the German Max Planck Society
After Vladimir Lenin, the intellectual leader of the Russian revolution, died in 1924 at the age of 54 from progressive cerebrovascular disease, the Soviet government asked Oskar Vogt to examine Lenin's brain.
---
Biography
Born April 6, 1870 in Husum, Germany
1894 – Medical doctorate from Jena
1897 – Met Cécile Mugnier in Paris
1898 – Friedrich Alfred Krupp financially supported them, and in 1898, Oskar and Cécile founded a private research institute called the Neurologische Zentral station (Neurological Center) in Berlin, which was formally associated with the Physiological Institute of the Charité as the Neurobiological Laboratory of the Berlin University in 1902. This institute served as the basis for the 1914 formation of the Kaiser Institut für Hirnforschung (Kaiser Wilhelm Institute for Brain Research), of which Oskar was a director.
1899 – Married Cécile Mugnier (1875-1962)
1902 – Head of the neurobiological laboratory of the University of Berlin; Co-editor of the Journal für Psychologie und Neurologie
1919 – Director of the Institute for Brain Research of the Kaiser Wilhelm Society for the Promotion of Science, Berlin; Director of the Institute for Neurobiology at the University of Berlin. There, he had students from many countries who went on to prominent careers including Jerzy Rose (mentor of Michael Merzenich), Valentino Braitenberg (mentor of ChristofKoch), Korbinian Brodmann, Rafael Lorentede Nó and Harald Brockhaus. This institute gave rise to the Max Planck Institute for Brain Research in 1945.
1932 – Elected to the Deutsche Akademie der Naturforscher Leopoldina (German National Academy of Sciences)
1937 – Honorary director of the Institute for Brain Research and General Biology in Neustadt/Schwarzwald
1948 – Late in their career Cécile and Oskar Vogt became pioneers in schizophrenia research. In 1948 they formulated their observations of primary pathological changes in the thalamus of schizophrenics.
1950 – Awarded the Nationalpreis der Deutschen Demokratischen Republik along with Cécile
Died July 30, 1959 in Freiburg im Breisgau
---
Medical Eponyms
Vogt-Vogt syndrome
Also called Hammonds disease.
Is an extrapyramidal disturbance with double sided athetosis occurring in early childhood. Onset is months after birth when complex motor activity develops, such as sitting, standing, and walking. It is characterised by slow, writhing, purposeless movements mainly affecting the hands and face, with forced laughter and crying. Disturbance of posture is mainly contractures in position with flexion of the knees. There is also disturbance of tonus with over stretchable joint. Besides athetosis (without fixed position) spastic and cerebral signs also occur.
Lesions of the midbrain, thalamic nuclei, pallido stratium, and internal capsule of the cerebral cortex are the cause of this disorder.
Most patients are good-natured and have normal intelligence.
Premature infants frequently affected. Both dominant and recessive autosomal types.
---
Key Medical Contributions
---
Major Publications
---
Controversies
---
References
Biography
Eponymous terms
---
---
eponym
the person behind the name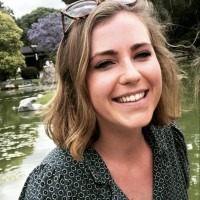 Graduated from Southampton Medical School in 2017 with BMBS. Working in Sir Charles Gairdner Hospital Emergency Department in Perth, Australia.
Associate Professor Curtin Medical School, Curtin University. Emergency physician MA (Oxon) MBChB (Edin) FACEM FFSEM Sir Charles Gairdner Hospital.  Passion for rugby; medical history; medical education; and asynchronous learning #FOAMed evangelist. Co-founder and CTO of Life in the Fast lane | Eponyms | Books | Twitter |