Pirkko Santavuori (1933 – 2004) was a Finnish paediatric neurologist.
Professor Pirkko Santavuori was one of the founders of Finnish paediatric neurology. She was an internationally recognized child neurologist, well known in the field of myology for her pioneering work on muscle–eye–brain (MEB) disease.
She is eponymously remembered for her 1973 description and work on Santavuori disease [later renamed infantile neuronal ceroid lipofuscinosis (INCL)]. Santavuori also described the Finnish variant of the Jansky-Bielchowsky disease; progressive ataxia with ophthalmoplegia [infantile onset spinocerebellar ataxia (IOSCA)]; and Muscle-Eye-Brain disease (MEB).
---
Biography
1933 – Born April 29 in Helsinki, Finland
1960 – Graduated medicine from the Medical School of Helsinki University
1961-1996 – Worked at the Children's Hospital in Helsinki. Her interest in paediatric neurology was aroused during residency and she was one of the first to specialise in the field in the early 1970s
1974 – Defended her PhD thesis in medicine and surgery
1996 – Co-chair of the Sixth International Congress on Neuronal Ceroid-Lipofuscinoses in Gustavelund, Finland
1996 – Retired
1997 – Duodecim's Konrad ReijoWaara Award from the Finnish Medical Society
2004 – Died February 6
---
Medical Eponyms
Santavuori disease (1973)
[Also known as: Infantile neuronal ceroid lipofuscinosis (INCL); Santavuori-Haltia disease; Haltia-Santavuori syndrome; Hagberg-Santavuori disease; Santavuori disease]
Infantile form of neuronal ceroid lipofuscinosis, which becomes clinically apparent between 6 and 18 months of age and presents as a rapidly progressive mental and psychomotor deterioration with hypotonia, microcephaly, convulsive disorders, blindness, and ataxia.
In 1868, Hagberg et al described infantile progressive encephalopathy with disturbed poly-unsaturated fat metabolism in a child of unrelated Finnish parents. The disorder was characterized by mental retardation, loss of speech, minor motor seizures, regression of motor development, and ataxia. Histology of the brain revealed derangement of cortical cytoarchitecture, severe degeneration of white matter, and deposits of granular material suggesting free fatty acids and unsaturated fatty acids.
In 1973, Santavuori, Haltia et al described the clinical, morphological and biochemical aspects of the infantile type of neuronal ceroid-lipofuscinosis. Morphologic findings included severe neuronal destruction with massive accumulations of phagocytes, often binucleated, and unusually hypertrophic fibrillary astrocytes in the cerebral cortex. The fatty acid pattern of serum lecithin showed an increase of arachidonic acid and corresponding decrease of linoleic acid.
Santavuori et al further reported that infantile-onset CLN is clinically homogeneous in the Finnish population. After normal development, visual failure, speech and motor deterioration, and seizures appeared between the ages of 6 and 24 months. They identified at least 55 cases of the same abnormality in Finland.
Baumann and Markesbery described the first American cases in 1982: 3 cases in 2 unrelated families showing signs of early developmental deterioration, retinal blindness, microcephaly, and seizures. They also identified inclusion material in circulating leukocytes characteristic of Santavuori disease.
---
Muscle–Eye–Brain (MEB) disease (1977)
In 1977, Santavuori described a group of severely retarded, floppy infants with poor vision and elevated creatinine kinase. She termed the condition Muscle–Eye–Brain (MEB) disease. A model for muscular dystrophies caused by defective O-glycosylation of proteins.
---
Major Publications
---
I strongly feel that I am a privileged person. My dreams have more than come true. I wished to have four children and to become a medical doctor…I not only became a medical doctor but a clinician with most interesting and rewarding work. I have had the possibility to work with children, to meet real challenges, and to learn novel things every day. Once I thought that by the time of retirement, a person must be fully educated-luckily, that is not the case, and there are lots of things still to be discovered.

Santavuori 1997
---
References
Biography
Eponymous terms
---
eponym
the person behind the name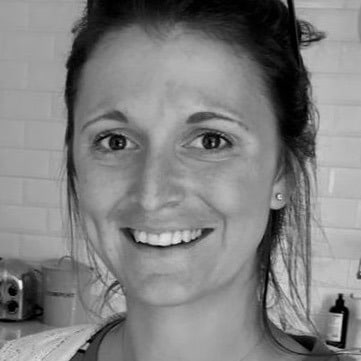 Graduated from Cardiff Medical School in 2017 with MBBCh and BSc in Psychology and Medicine. Currently working as a doctor in the emergency department at Sir Charles Gairdner Hospital in Perth, Australia.
Associate Professor Curtin Medical School, Curtin University. Emergency physician MA (Oxon) MBChB (Edin) FACEM FFSEM Sir Charles Gairdner Hospital.  Passion for rugby; medical history; medical education; and asynchronous learning #FOAMed evangelist. Co-founder and CTO of Life in the Fast lane | Eponyms | Books | Twitter |