Portuguese language FOAM – Free Open Access Meducation (#FOAMed) – Medical education for anyone, anywhere, anytime. "FOAM is the Concept: A Medicina no Século XXI?"
Selection of updated resources written in Portuguese emanating primarily from Brazil (#FOAMedBRA) and Portugal (#FOAMedPOR)
#FOAMedBRA resources
Áreas de interesse são: paciente crítico, manejo da via aérea e educação médica. Idealizadora e fundadora da página Emergência Rules, criada em 24 de outubro de 2016, baseada no movimento FOAM (Free Open Access to Medical Education) com o intuito de difundir conhecimento médico de qualidade para o máximo de pessoas possível e assim tornar o mundo um lugar melhor.
Authors: Jule Santos, Lucas Valente, and Rebeca Bárbara [facebook]
---
Conteúdo em Português sobre atendimento de pacientes graves no Pré-Hospitalar, na Emergência, ou na Unidade de Terapia Intensiva para ser compartilhado entre Profissionais de Saúde (e estudantes) que atuam nessas áreas.
Authors: José Sérgio Carriero Junior, Rodrigo Rotheia, and Gabriel Gouveia de Aguiar [instagram]
---
BRazilian Experiences And Knowledge in Emergency Medicine. Uma página dedicado à Emergência, em toda a sua abrangência e multidisciplinariedade no Brasil!
Authors: Juliana Pereira, Guilherme Zaffari, Bira Vinholes. [@_breakEM][instagram][facebook]
---
Propósito: aproximar o pensamento clínico do paradigma científico e aprimorar capacidade de analisar confiabilidade, relevância e aplicabilidade de evidências. [Curso][YouTube]
O Podcast que visa o entrelace entre ciência e medicina, pensamento cientifico e raciocínio clínico, acaso e causa, incerteza e probabilidade. [Podcast] [facebook]
Author: Luis Cláudio Correia.
---
International Student Association of EM (Português); associação internacional sem fins lucrativos de organizações estudantis de medicina de emergência em todo o mundo. nosso objetivo no ISAEM é promover e fomentar o conceito, a filosofia e a arte da Medicina de Emergência entre estudantes de medicina internacionalmente.
---
O ICU Revisited é um blog médico preparado com controvérsias, discussões, conhecimento, piadas, uma pitada de sarcasmo, é claro, amor. Seu verdadeiro propósito não é ser um guia ou um blog de bate e volta. Pelo contrário, queremos que você fique e aproveite, discuta, traga novas idéias e as use para reestruturar seus conceitos antigos, traga novas perspectivas e descubra qual o número do sapato que mais atende as necessidades de seus pacientes.
Authors; [@ICURevisited][facebook][instagram]
---
É com grande satisfação que anunciamos nosso protejo, com o objetivo de divulgar a MEDICINA DE EMERGÊNCIA. Também através deste espaço teremos, artigos comentados, casos clínicos, temas relacionados a medicina de emergência e tudo isso com a visão do MÉDICO EMERGENCISTA. [@em_withcoffee]
---
#FOAMedPOR resources
Acreditamos numa Medicina baseada num sólido conhecimento da leges artis médica. Isso inclui três pilares: os valores e preferências dos doentes, a experiência clínica e a informação proveniente da investigação médica. É então intenção deste podcast começar uma discussão que esperamos que siga entre todos nós. Desafiamos os ouvintes e leitores a participarem! Exponham comentários, dúvidas, opiniões! Prometemos tentar responder e participar na discussão.
Authors: David Rodrigues [Blog], Daniel Pinto [Podcast]. [@evidentiamedica][instagram][facebook]
---

Site médico MGFamiliar com Podcast e canal no YouTube. Carlos Martins Médico de família, MD, PhD. Rede social médica Dr Share.
Author: Carlos Martins. [facebook]
---
Serviço de Anestesiologia do Instituto Português de Oncologia de Lisboa
---
Podcasts
Prodcast sobre Urgência e Emergência Médica. Objectivo: Encurtar a janela de translação do conhecimento científico de 10 anos para meses, e trazê-la directamente até ti. SGEM Global Podcasts
Podcasts semanais criados pelo grupo Tópicos Podcast em parceria com a residência de Clínica Médica do Hospital Metropolitano Odilon Behrens. O objetivo é compartilhar tópicos em clínica médica, neurologia, terapia intensiva, cardiologia, reumatologia, endocrinologia, medicina de urgência e cuidados paliativos, visando a melhoria do cuidado ao paciente na esfera hospitalar.
15 Minutos é o Podcast do Curso de Medicina de Emergência da Disciplina de Emergências Clínicas do HCFMUSP em parceria com a Manole Educação. A cada semana, uma conversa rápida sobre momentos críticos do atendimento de emergência.
Este é um podcast dedicado a temas do âmbito da Medicina Interna dirigido a profissionais de saúde. Serviço de Medicina Interna CHUP
É então intenção deste podcast começar uma discussão que esperamos que siga entre todos nós. Desafiamos os ouvintes e leitores a participarem! Exponham comentários, dúvidas, opiniões! Prometemos tentar responder e participar na discussão.
---
Journal resources
Acta Médica Portuguesa: Uma revista científica da Ordem dos Médicos Portugueses. Seu principal objetivo é a publicação de artigos científicos na área médica. Os tipos de artigos são: original, revisão, editorial, imagem médica, perspectiva, padrões de orientação. Todos os artigos estão sujeitos à revisão por pares por dois revisores externos. [@ActaMedPort]
---
Older resources
Emergency in Black: um podcast sobre emergência desenvolvido por residentes da Medicina de Emergência doHospital das Clínicas da UFMG [Last post 2020]
Sala Vermelha: Um grupo de apaixonados pela educação médica e pela Medicina de Emergência. Acreditamos ser necessário atuar como agentes de transformação da prática médica, que precisa ser salva de inúmeros desgovernos. A forma que encontramos de fazer isso é inovando em métodos de didática e de aprendizado. [@Daniel Schubert] [facebook] [Last post 2018]
Emergencistas do Brasil: Author: Denis Colares [Last post 2018]
---
---
#FOAMed
Free Open Access Medical education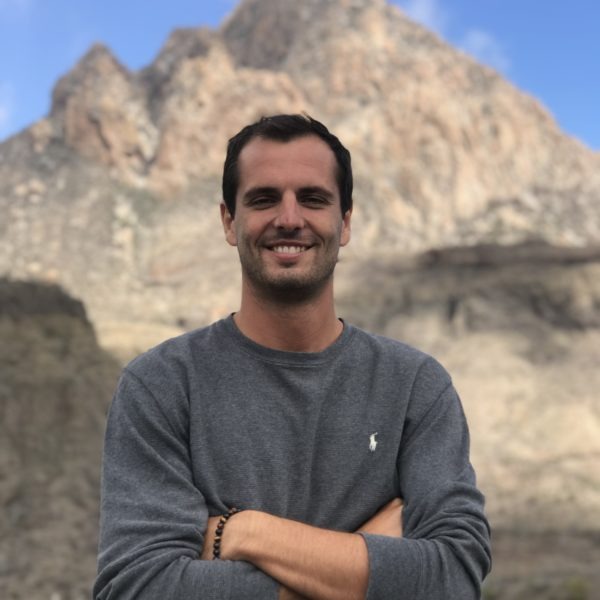 Resident medical officer in emergency medicine MB ChB (Uni. Dundee)  MRCS Ed. Avid traveller, yoga teacher, polylinguist with a passion for discovering cultures.