Renata Laxova (1931 – ) Czech-American medical geneticist.
Major research and work related to the aetiology of mental retardation, provision of genetic services and training of genetic counsellors. She publsihed over 120 papers, two books and a volume of memoirs.
During the 1970's, Renata Laxova organized the Statewide Genetic Services Network, a coordinated system of service providers with a "genetics contact" in every county of Wisconsin.
---
Biography
Born Renata Polgar on July 15, 1931 in Brno, now part of the Czech Republic
1939-1946 Boarded the last of Kindertransport trains, organised by Sir Nicholas Winton (1909-2015), evacuating Jewish children from Nazi-held territory in Europe. She was on the last train to arrive safely in England on August 2, 1939. Laxova spent seven years safely out of reach of the Nazi atrocities with the Daniels family in a suburb of Manchester, England. Re-united with her mother, the first civilian to fly out of Prague to England after the war, in 1946. The pair returned to Czechoslovakia where Renata finished school and began her University studies.
1951 – Married veterinarian and fellow holocaust survivor Dr. Tibor Lax (1922-1997).
1956 – Graduated medical school from Masaryk University, Brno.
1956 – PhD in Medical Genetics. Thesis "Genetics of Isoamylases: Study of the New Human Polymorphism."
1968 – Worked at the Kennedy-Galton Centre for Medical and Community Genetics in London having been once again forced to leave her homeland when the Soviets invaded Czechoslovakia
1975 – Faculty at the University of Wisconsin-Madison Departments of Pediatrics and Medical Genetics in Madison, Wisconsin
Emeritus Professor of Genetics at the Departments of Pediatrics and Medical Genetics, Waisman Center, University of Wisconsin–Madison
---
Medical Eponyms
Neu-Laxova syndrome (NLS) (1971)
Autosomal recessive lethal multiple malformation syndrome caused by homozygous mutation in the PHGDH gene on chromosome 1p12.
Characterized by ichthyosis, marked intrauterine growth restriction, microcephaly, short neck, central nervous system anomalies (lissencephaly, cerebellar hypoplasia and/or abnormal/agenesis of the corpus callosum), limb deformities, hypoplastic lungs, edema, and abnormal facial features including severe proptosis with ectropion, hypertelorism, micrognathia, flattened nose, and malformed ears. [OMIM #256520]
In 1971, Neu et al reported 3 sibs with intrauterine growth retardation and multiple congenital anomalies, including microcephaly and abnormal limbs, skin, external genitalia, and placenta. Two girls were stillborn and a boy died at 7 weeks. In 1972, Laxova et al described 3 sibs, whose parents were first cousins, with the syndrome.
---
Major Publications
---
References
Biography
Eponymous terms
---
Sir Nicholas Winton: the man who saved 669 children from the Nazis
---
eponym
the person behind the name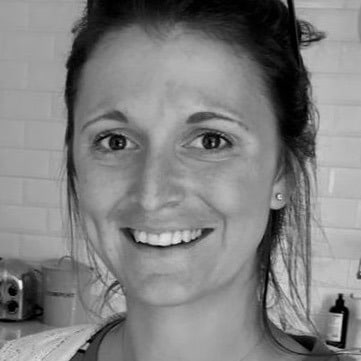 Graduated from Cardiff Medical School in 2017 with MBBCh and BSc in Psychology and Medicine. Currently working as a doctor in the emergency department at Sir Charles Gairdner Hospital in Perth, Australia.
Associate Professor Curtin Medical School, Curtin University. Emergency physician MA (Oxon) MBChB (Edin) FACEM FFSEM Sir Charles Gairdner Hospital.  Passion for rugby; medical history; medical education; and asynchronous learning #FOAMed evangelist. Co-founder and CTO of Life in the Fast lane | Eponyms | Books | Twitter |