Roberta A. Pagon (1945 – ) pediatrician and geneticist.
Founder of numerous innovative online genetics knowledge base projects providing medically actionable information on inherited conditions. These databases evolved over time culminating in the merger of GeneTests and GeneClinics as the peer-reviewed point-of-care resource for clinicians GeneReviews.
Her clinical interests include syndrome identification, inherited eye disorders, and disorders of sex differentiation. Eponymously remembered for her description of Pagon syndrome in 1985
---
Biography
Born Roberta Vail Anderson in 1945
Attended Brighton High School
1967 – Marriage to Garrett Dunn Pagon Jr taking the name Roberta A. Pagon
1967 – BA, Stanford University
1992 – Medical Director of the Helix project – online database that served as the main U.S. directory of laboratories offering genetic testing. Editor-in Chief of Genline; an electronic clinical genetics knowledge base
1993 – Founder of GeneReviews – international point-of-care resource providing clinically relevant and medically actionable information for inherited conditions in a standardized journal-style format, covering diagnosis, management, and genetic counseling for patients and their families.
1996 – GeneTests (formerly Helix): Genetic Testing Resource
1997 – Founded GeneClinics as an expert-authored, peer-reviewed, disease-specific knowledge base relating genetic testing to patient care
2001 – Founder of GeneReviews (merger of GeneTests and GeneClinics) creating an international NIH-funded, peer-reviewed point-of-care resource for clinicians providing current, clinically relevant, medically actionable information on inherited conditions.
2006 – Award for Excellence in Genetics Education, the American Society of Human Genetics
2009 – March of Dimes / Colonel Harland Sanders, Life Time Achievement Award in Medical Genetics from the American College of Medical Genetics and Genomics.
Review board coordinator for the Collaboration, Education, and Test Translation (CETT) Program, which promotes the collaborative development of new tests for rare genetic diseases for use by doctors and patients
Professor of Pediatrics, University of Washington School of Medicine
---
Medical Eponyms
Pagon syndrome (1985)
[Anemia sideroblastic and spinocerebellar ataxia; ASAT; Sideroblastic anemia with spinocerebellar ataxia; X-linked sideroblastic anemia with ataxia; X-linked sideroblastic anemia and ataxia; XLSA-A; Pagon-Bird-Detter syndrome; X-linked sideroblastic anemia and spinocerebellar ataxia]
---
Major Publications
Pagon RA, Chandler JW, Collie WR, et al. Hydrocephalus, agyria, retinal dysplasia, encephalocele (HARD +/- E) syndrome: an autosomal recessive condition. Birth Defects Orig Artic Ser. 1978;14(6B):233-241. [Walker-Warburg syndrome]
Pagon RA, Clarren S. HARD +/- E: Warburg's syndrome. Arch Neurol. 1981;38(1):66.
Pagon RA, Kalina RE, Lechner DJ. Possible autosomal-recessive ocular coloboma. Am J Med Genet. 1981;9(3):189-193
Pagon RA, Bird TD, Detter JC, Pierce I. Hereditary sideroblastic anaemia and ataxia: an X linked recessive disorder. J Med Genet. 1985;22(4):267-273. [Pagon syndrome]
Tarczy-Hornoch P, Covington ML, Edwards J, Shannon P, Fuller S, Pagon RA. Creation and maintenance of Helix, a Web based database of medical genetics laboratories, to serve the needs of the genetics community. Proc AMIA Symp. 1998;341-345.
Pagon RA, Tarczy-Hornoch P, Baskin PK, et al. GeneTests-GeneClinics: genetic testing information for a growing audience. Hum Mutat. 2002;19(5):501-509.
---
References
Biography
Eponymous terms
---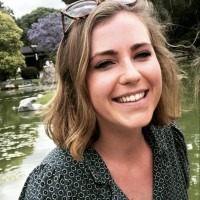 Graduated from Southampton Medical School in 2017 with BMBS. Working in Sir Charles Gairdner Hospital Emergency Department in Perth, Australia.
BA MA (Oxon) MBChB (Edin) FACEM FFSEM. Associate Professor Curtin Medical School, Curtin University. Emergency physician, Sir Charles Gairdner Hospital.  Passion for rugby; medical history; medical education; and asynchronous learning #FOAMed evangelist. Co-founder and CTO of Life in the Fast lane | Eponyms | Books | Twitter |