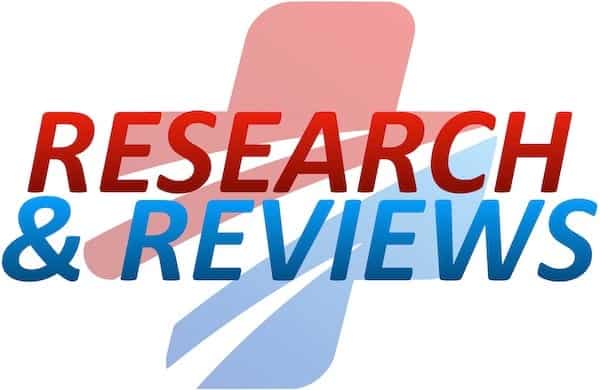 Welcome to the 156th edition of Research and Reviews in the Fastlane. R&R in the Fastlane is a free resource that harnesses the power of social media to allow some of the best and brightest emergency medicine and critical care clinicians from all over the world tell us what they think is worth reading from the published literature.
This edition contains 5 recommended reads. The R&R Editorial Team includes Jeremy Fried, Nudrat Rashid, Soren Rudolph, Anand Swaminathan and, of course, Chris Nickson. Find more R&R in the Fastlane reviews in the : Overview; Archives and Contributors
---
This Edition's R&R Hall of Famer

Tieder JS et al; SUBCOMMITTEE ON APPARENT LIFE THREATENING EVENTS. Brief Resolved Unexplained Events (Formerly Apparent Life-Threatening Events) and Evaluation of Lower-Risk Infants: Executive Summary. Pediatrics. 2016 May;137(5). PMID: 27244836
Whether you call it ALTE or BRUE, managing infants whose parents report potentially scary events, but look well can be challenging. It is important that we all know the evidence-based guidelines … and their limitations!
Recommended by Sean M. Fox
Read more at BRUE (Pediatric EM Morsels)
---

Kline JA et al. Role of physician perception of patient smile on pretest probability assessment for acute pulmonary embolism. Emergency medicine journal. 2016. PMID: 27485261
Smile! You have a PE! If someone is smiling, they can't have a PE, right? In fact, more patients with PE were smiling. Weird. And the effect of this was to make the Wells score less reliable, as clinicians were apt to score an alternative diagnosis as more likely than PE. But it didn't affect physician gestalt. We seem to intuitively know when a patient is putting on a brave face and smiling – even with a PE. A smile does not mean the patient doesn't have a PE. If other features are otherwise suggestive, work it up. By the way, I recommend frowning to prevent PE…scowling in fact. St. Emlyns blog has a great article on "What is Gestalt?".
Recommended by Clay Smith
Read more at Frown to prevent PE (EM Topics)
---

Yan Z et al. Yield of CT Pulmonary Angiography in the Emergency Department When Providers Override Evidence-based Clinical Decision Support. Radiology. 2016. PMID: 27689922
Use of clinical decision aids have been used to help clinicians gauge risk of pulmonary embolism, including PERC and Wells'. Yet we often don't apply these appropriately clinically. These authors pushed Wells to the providers through their EMR based on information in the chart when deciding whether or not to perform CTPA in patients with possible PE. The yield of CTPA for PE in patients in the decision aid adherent group was 11.2% vs a paltry 4.2% in the "override" group. Bottom Line, if a patient has a Wells score <4 resist the urge to go straight to CT and get a d-dimer.
Recommended by Lauren Westafer
---

Evens A et al. Medically unexplained neurologic symptoms: a primer for physicians who make the initial encounter. Am J Med. 2015 Oct;128(10):1059-64. PMID: 25910791
A really useful starter for dealing with those patients who we suspect have functional origins for their neurological symptoms. This is aimed at primary care rather than ED but we do on occasion encounter these patients at first presentation. Main points 1) the first thing is excluding organic disease, mainly with good history and exam but often with some testing and specialist opinion 2) acknowledging their symptoms, their significance and that they are out of the patients conscious control. 3) Hoover's sign (see the paper) can be a helpful adjunct to reassure clinicians that symptoms might be functional.
Recommended by Andy Neill
---

Sen A et al. Chloride Content of Fluids Used for Large-Volume Resuscitation Is Associated With Reduced Survival. Crit Care Med 2016. PMID: 27635770
Patients with large chloride loads from aggressive fluid resuscitation had an association with increased mortality, increased development of hyperchloremic acidosis and acute kidney injury. This study echoes the findings of other retrospective analyses on the topic. While these results add to existing evidence of harm, we still await the large, multicenter RDCT.
Recommended by Anand Swaminathan
---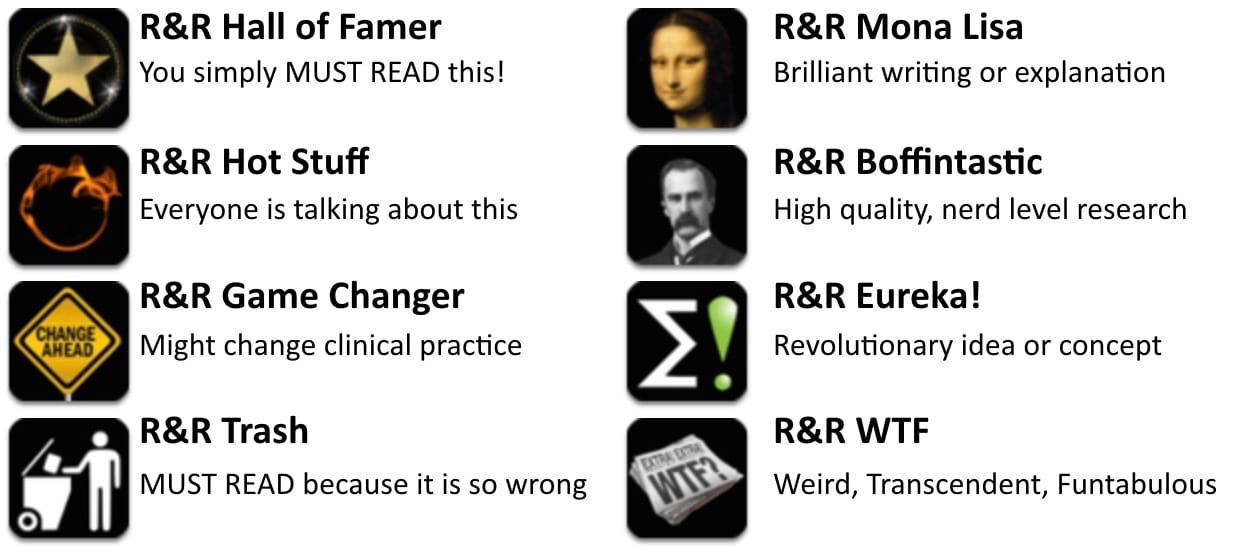 Community emergency physician with a passion for education, evidence based medicine, and life, working in the Greater Toronto Area (that's in Canada).
| Read more posts | @First10EM | Website |