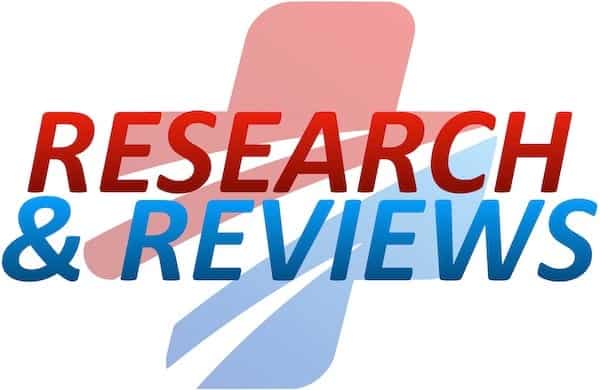 …a free weekly resource that harnesses the power of social media to allow some of the best and brightest emergency medicine and critical care clinicians from all over the world tell us what they think is worth reading from the published literature.
Here's the original 'elevator pitch' for the project recorded for Rob Rogers' EMRAP: Educator's Edition
There are plenty of ways of keeping abreast of current literature in the emergency medicine and critical care fields, whilst trying to fight off information overload. Online resources act as filters for the latest publications off the press. Many of the papers covered by these sources, you don't actually have to read. Often the papers are methodologically flawed, simply won't change practice, or the filter's summary of the paper itself is all you need to know.
The idea for this project came as I wondered what the best clinicians in emergency medicine and critical care were reading from the published literature. I'd like to know what papers make them think, "you know what, that's actually going to change what I do", or "that's the best explanation I've seen for that", or "why didn't someone tell me that before?"… I'm not just interested in the latest 'hot of the press' papers. I'm also interested in pre-existing, perhaps forgotten, nuggets that expert clinicians dig up in the course of trying to answer day-to-day clinical problems, as well as reviews that bring clarity to the fog of clinical practice.
It then dawned on me that it would be stupid not try to bring the idea to life using social media so that everyone can reap the benefits. I tentatively pitched the project to a select group of clinicians from all over the world. To my surprise, about 90% of the people I contacted were effusive in their enthusiasm for the idea.Now, it's time to see if this enthusiasm translates into a useful end product!
So…What is R&R in the FASTLANE?
A free weekly resource that allows some of the best, most highly respected and trustworthy emergency physicians and critical care specialists, working in varied settings around the world, tell us what they think is worth reading.
Contributors will recommend papers that they discovered (or recovered) over the past week that they think you should read. They will recommend a paper because it might change practice, answers a clinical question that puzzled them, provides an excellent explanation for confusing subject or is simply because its a great read.
Contributors will be identifiable and must provide a 'one liner' explaining why the paper is worth reading.
Suggested papers will be categorised into different subject areas. Categories may include: critical care, education, emergency medicine, international medicine, pediatrics, resuscitation, retrieval and prehospital, technology, toxicology, trauma, ultrasound and imaging, wilderness medicine, and 'the Michelle Johnston' category (quirky, weird and wonderful stuff on the fringes of medicine).
Each suggestion will be linked to the pubmed abstract as well as any useful web-based or social media resources that the contributor is aware of.
In essence, R&R in the FASTLANE will be a 'real literature' complement to The LITFL Review of blogs, podcasts and social media… a kind of 'Journal Watch for ADHD docs', as Gerard Fennessey puts it, that is isn't limited to to papers just published.
How will R&R in the FASTLANE be created?
R&R in the FASTLANE relies on a socially created database that all of the project contributors can access.
Each week, the contributors are allowed to recommend a maximum of 3 papers for inclusion in the weekly blogpost. At the end of the week the LITFL team assimilates the recommendations into a blogpost for general dissemination. In time, a database of the archives will be made available that anyone can access.
Hopefully readers will contribute by leaving comments, perhaps with suggestions of great papers that they came across in the past week… Who knows, particularly enthusiastic readers may evolve into contributors!
Who is going to contribute to R&R in the FASTLANE?
To start the project off I have invited a collection of brilliant physicians from around the world, whose main criterion for inclusion is that I'd answer "Hell, yes!" to the following question: "If he or she told me to read a particular paper, would I stop what I was doing and start reading?"
The final composition of the contributing team is still in evolution, but includes doctors working in a range of settings from the trenches of frontline emergency medicine, to the ivory towers of academia and editorial positions on critical care journals, and from all over the world (Australia and New Zealand, North America, the UK and Europe, and Africa). There will, of course, be a healthy contribution from the across the emergency medicine and critical care social media family: people like the LITFL team, Scott Weingart, Reuben Strayer, Rob Rogers, Casey Parker and a whole lot more…