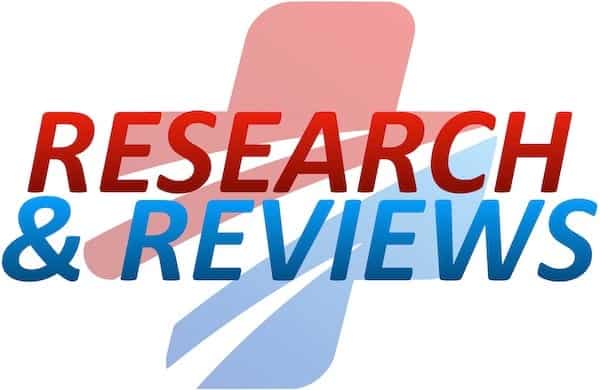 Welcome to the 186th edition of Research and Reviews in the Fastlane. R&R in the Fastlane is a free resource that harnesses the power of social media to allow some of the best and brightest emergency medicine and critical care clinicians from all over the world tell us what they think is worth reading from the published literature.
This edition contains 4 recommended reads. The R&R Editorial Team includes Jeremy Fried, Nudrat Rashid, Soren Rudolph, Anand Swaminathan and, of course, Chris Nickson. Find more R&R in the Fastlane reviews in the : Overview; Archives and Contributors
---
This Edition's R&R Hall of Famer

Lauria M et al. Psychological Skills to Improve Emergency Care
Providers' Performance Under Stress. Ann Emerg Med 2017. PMID: 28460863

This is an excellent review of the literature on psychological skills with specific application to emergency care, critical care and resuscitation. A true must read for any resuscitationist.
Recommended by: Anand Swaminathan
---

Cram N et al. A prospective evaluation of the availability and utility of the Ambulance Call Record in the emergency department. CJEM. 2017; 19(2):81-87. PMID: 27620168

This is an interesting study that gets at one of my major pet peeves. Emergency medicine is a team sport, but all too often, the prehospital and in-hospital personnel seem to be divided into separate teams. This is a neat study that looked at how often the EMS record was available to the treating emergency physician. It is a prospective cohort looking at the adult patients transported by ambulance to either of the 2 academic emergency departments in London, Ontario (Canada). The numbers aren't surprising. The EMS record was available at the time of the first physician assessment 19% of the time. (However, another 20% of the records had been completed and faxed at this time, but just hadn't made it out of the mysterious fax universe and onto the patients' charts.) Records were available at some point during the patient's ED stay for 31% of patients. (There were some verbal handovers, but still almost half of patients had no information available from EMS.) Frequently, physicians thought this information, if available, would have resulted in important changes in patient management.
Recommended by: Justin Morgenstern
---

Obermeyer Z et al. Early death after discharge from emergency departments: analysis of national US insurance claims data. BMJ. 2017;356:j239. PMID: 28148486
There are some recurring themes on which patients have poor outcomes after discharge – "altered mental status" being the most prominent. However, while the odds ratios for mortality may seem impressive, the absolute increase in risk is tiny.
Recommended by: Ryan Radecki
---

Giordano P et al. Recommendations for the use of long-term central venous catheter (CVC) in children with hemato-oncological disorders: management of CVC-related occlusion and CVC-related thrombosis. On behalf of the coagulation defects working group and the supportive therapy working group of the Italian Association of Pediatric Hematology and Oncology (AIEOP). Ann Hematol. 2015 Nov;94(11):1765-76. PMID: 26300457

Occluded central vascular catheters are more than a nuisance to children who need them. This article is robust, but boils down some salient points about how we can evaluate and manage these occluded CVCs in the ED.
Recommended by: Sean M. Fox
Read more: Occluded Vascular Catheter (Pediatric EM Morsels)
---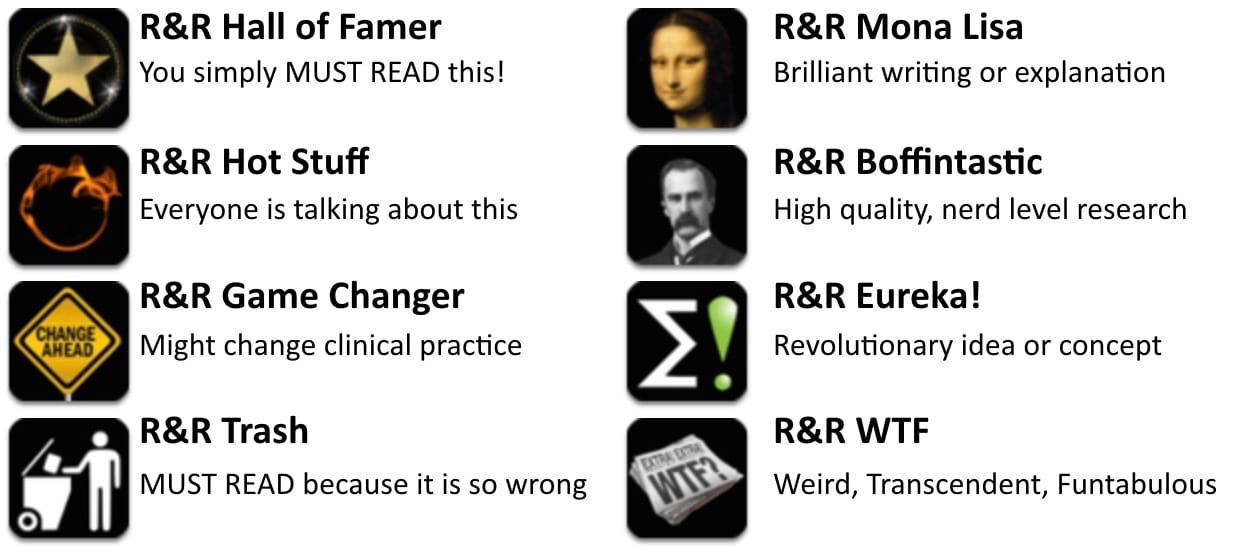 Community emergency physician with a passion for education, evidence based medicine, and life, working in the Greater Toronto Area (that's in Canada).
| Read more posts | @First10EM | Website |